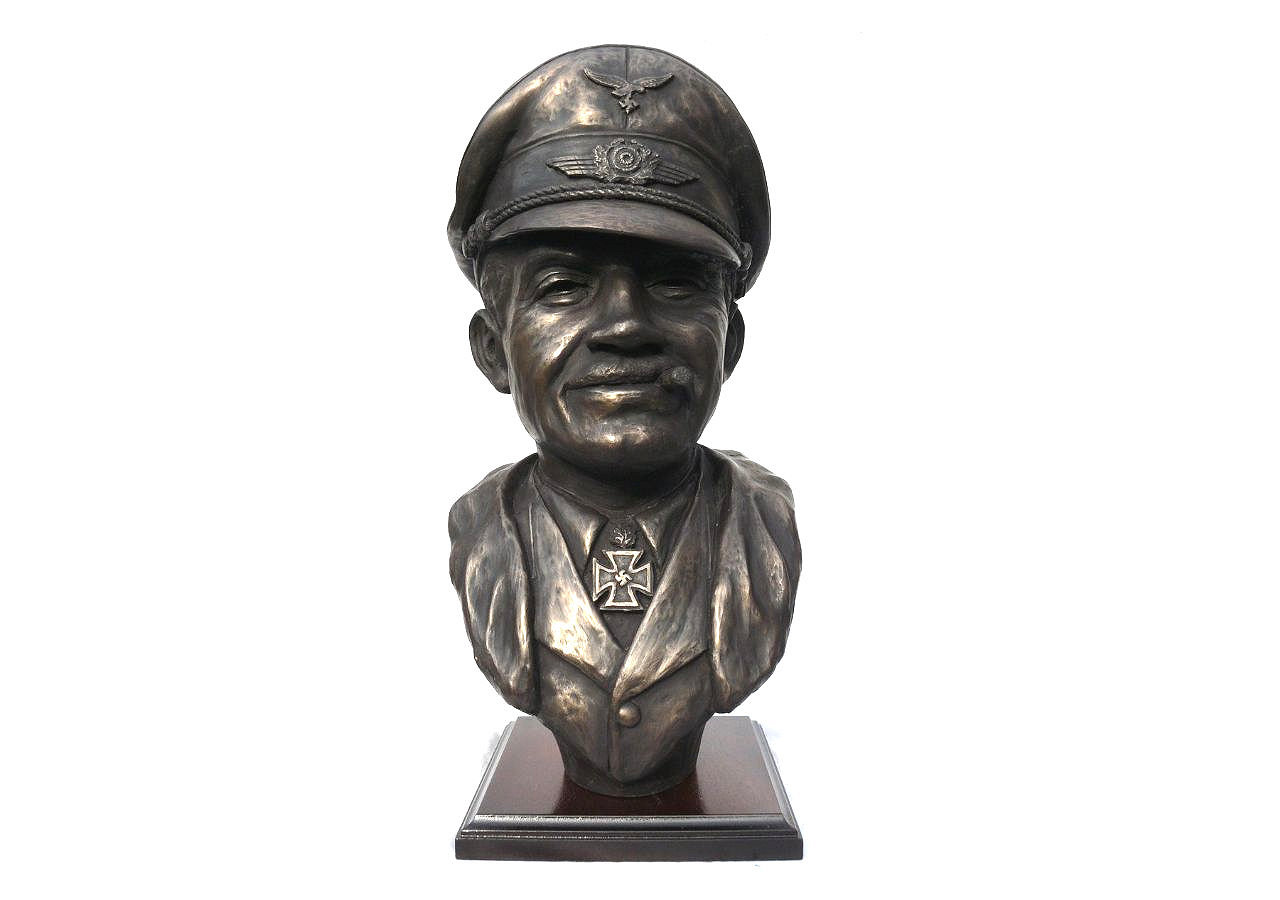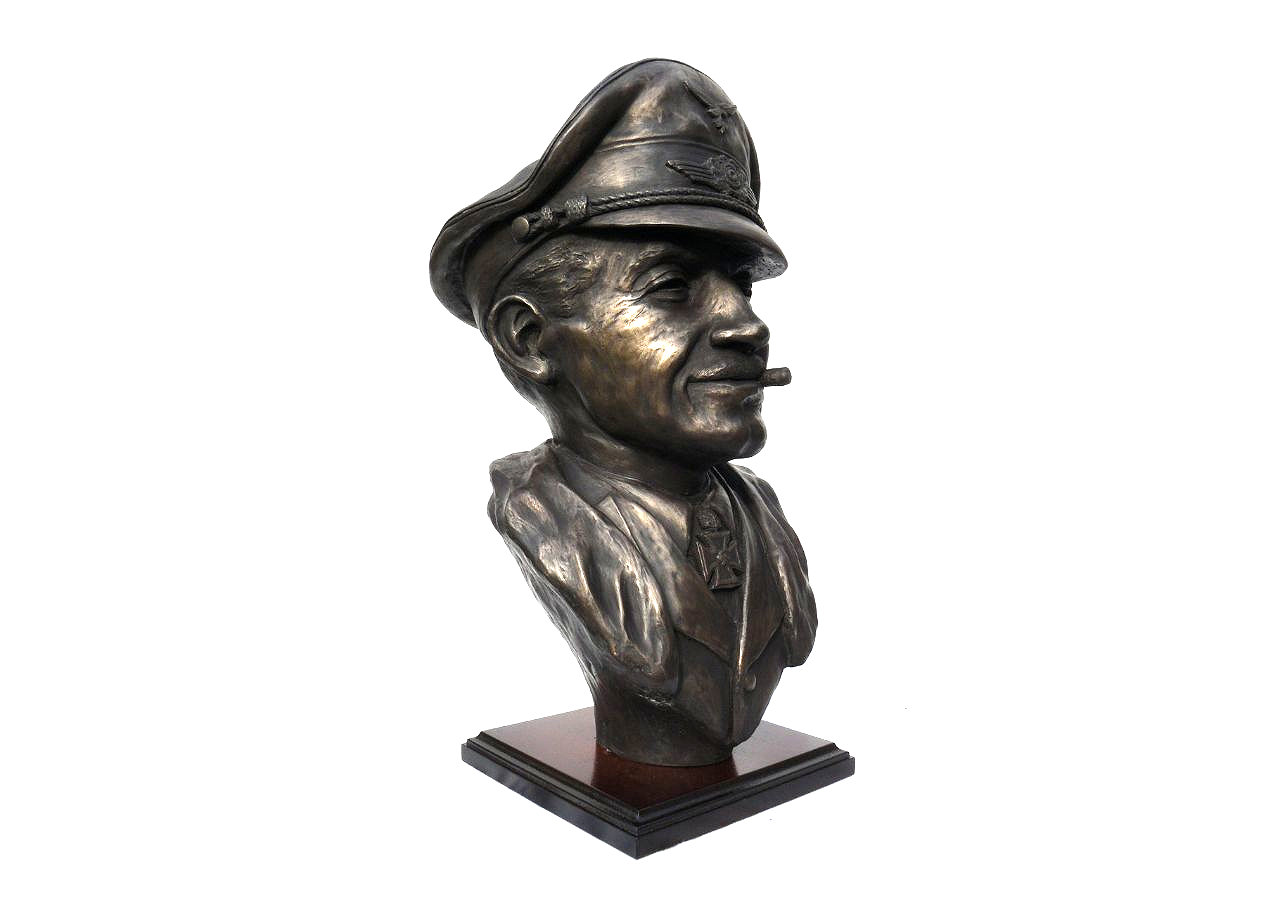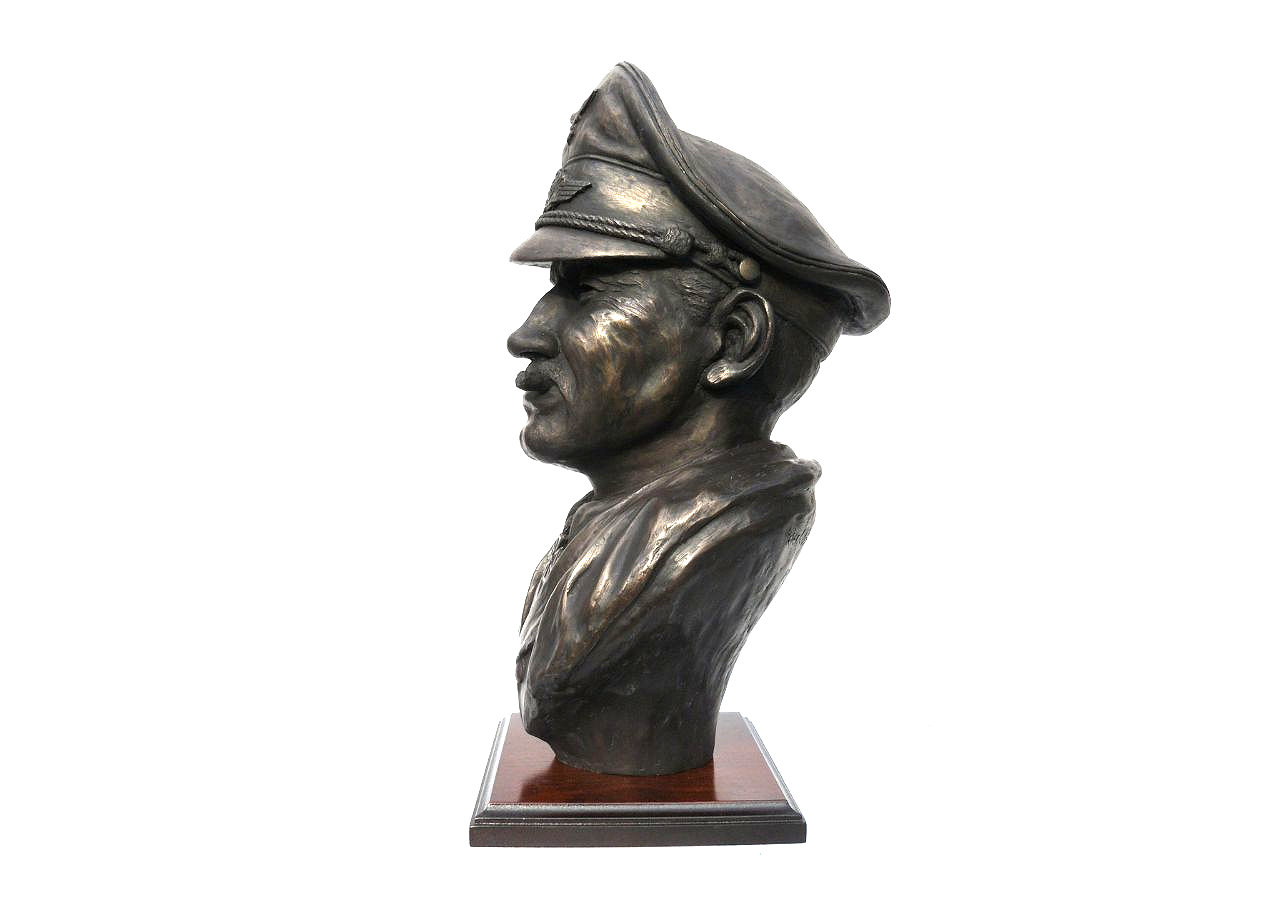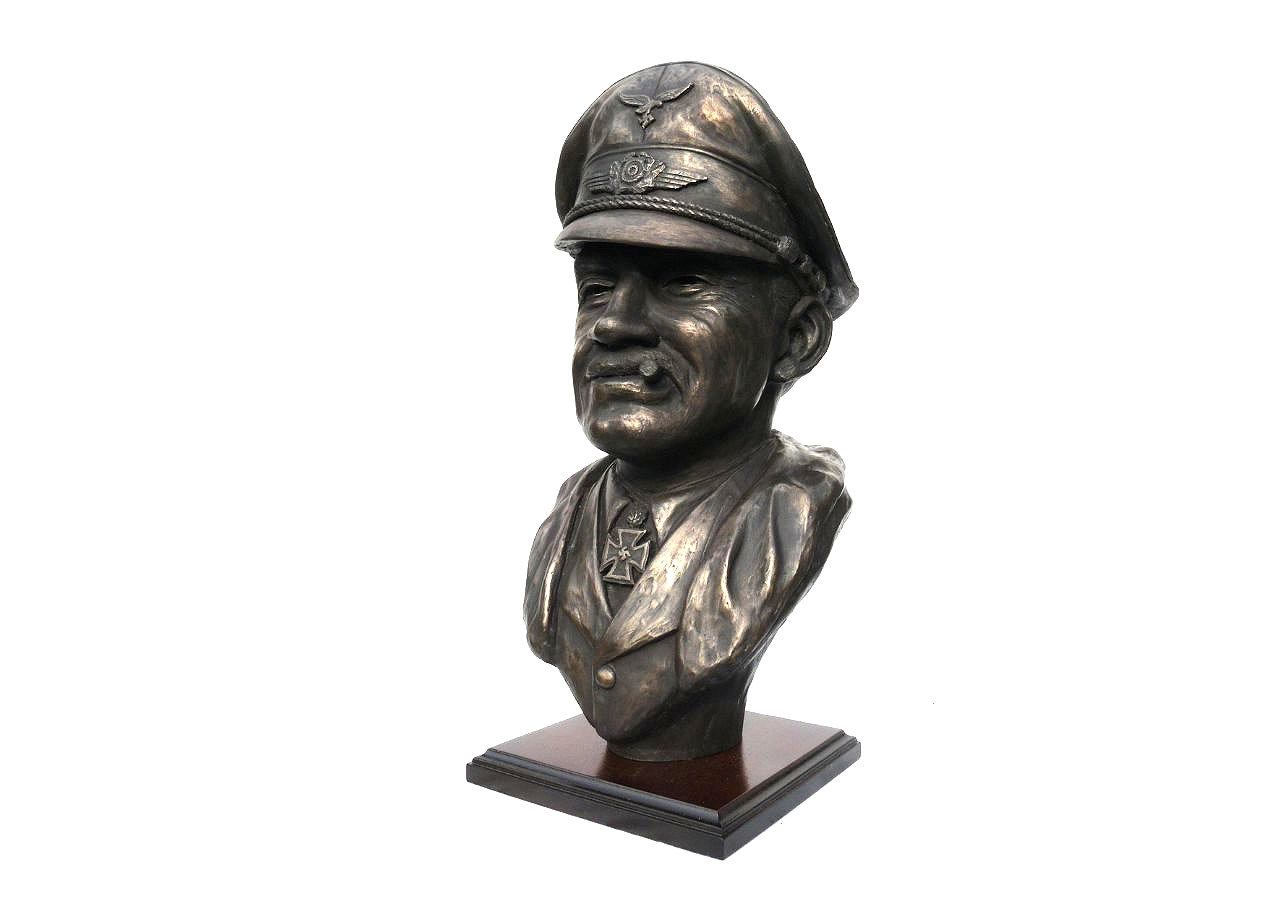 Bronze Bust Adolf Galland
A cold cast bronze bust of Adolf Galland.  A lifelike representation of the famous German fighter pilot and ace during World War II.
Cold cast bronze is a technique where real bronze powder is mixed with a resin material to create a sculpture that mimics the appearance and weight of solid bronze but being more affordable and easier to produce.
The bronze bust of Adolf Galland depicts Galland in his iconic Luftwaffe uniform. The sculpture captures his authoritative and confident presence. The attention to detail in cold cast bronze brings out the intricate textures of the uniform, from the precise folds and creases of the fabric to the meticulous rendering of medals, insignias, and badges.
Generalleutnant Adolf 'Dolfo' Galland World War II German fighter ace and commander of Germany's fighter force from 1941-1945. Adolf Galland was a German Luftwaffe General, he flew in the Battle of France and the Battle of Britain. By November 1941 his aerial victories stood at 96 which earened him the Knight's Cross of the Iron Cross with Oak Leaves and Swords and Diamonds one of only 27 recipients of the highest German Decoration.
"I knew Adolf Galland extremely well, he was not only and outstanding fighter pilot but a great example and leader of his men. Looking at this new bronze, the resemblance is remarkable, it is very good indeed"
Generalleutnant Günther Rall of JG52, third highest Ace in history.
Height 33cm/13in
Weight 4 kg
Made of cold cast bronze
Limited to an edition of 99