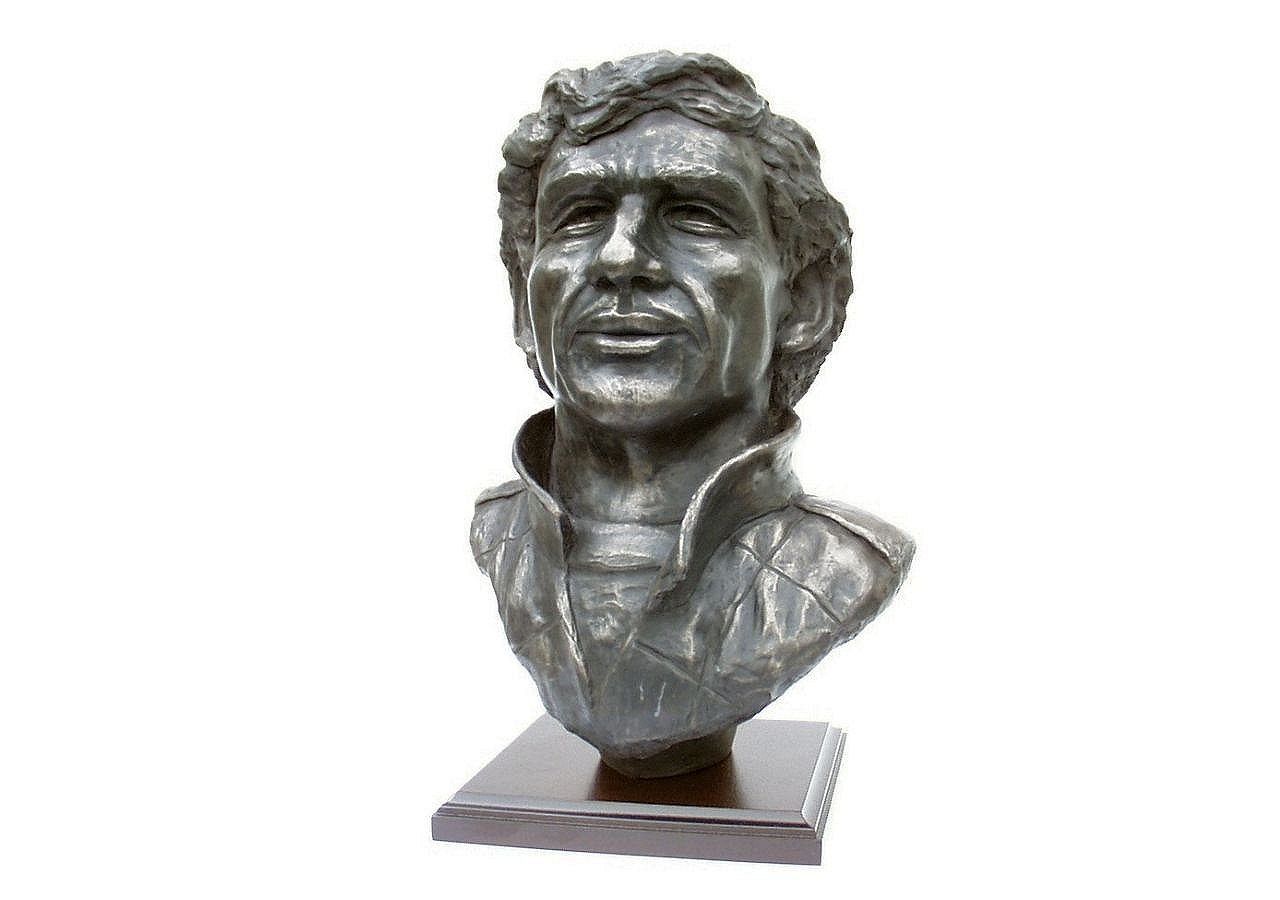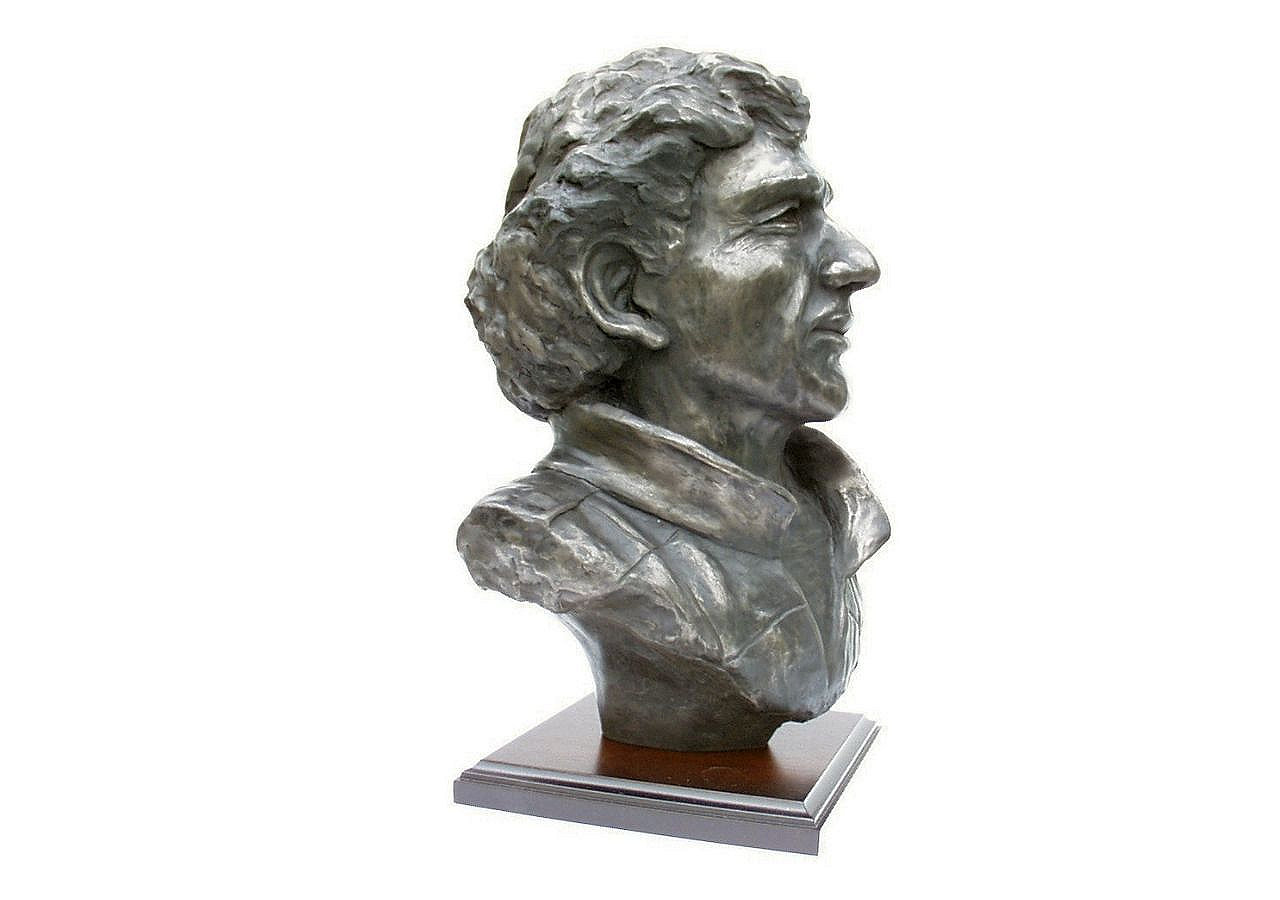 Bronze Bust Ayrton Senna
Peter Close's cold cast bronze bust Ayrton Senna pays tribute to the legendary Brazilian Formula 1 racing driver.
Created by sculptor Peter Close, this bronze bust captures the essence and charisma of Senna in stunning detail.
The bronze portrait bust of Senna  is crafted using a technique called cold casting.  This involves mixing bronze powder with a resin or polymer matrix to create a sculpture that resembles solid bronze.
This process allows for intricate details to be reproduced faithfully, resulting in a highly realistic and lifelike representation of the subject.
This Ayrton Senna bronze bust showcases his iconic features with remarkable accuracy.
It took a long time to complete this Senna sculpture. When I create a portrait bust I try to convey something of the drivers personality as well as the physical features. Senna had a very complex personality. He was intense, brooding, obsessive, exultant, and supernaturally gifted at the wheel of a racing car.
The cold cast bronze material used for the bust adds a touch of elegance and durability. It possesses a rich, metallic appearance that mimics the lustre and weight of traditional bronze.
This Ayrton Senna bronze bust is a homage to a man whose skill and charisma left an indelible mark on the world of motorsport.
Height 30cm/12in
Weight 5 kg
Limited to an edition of 650