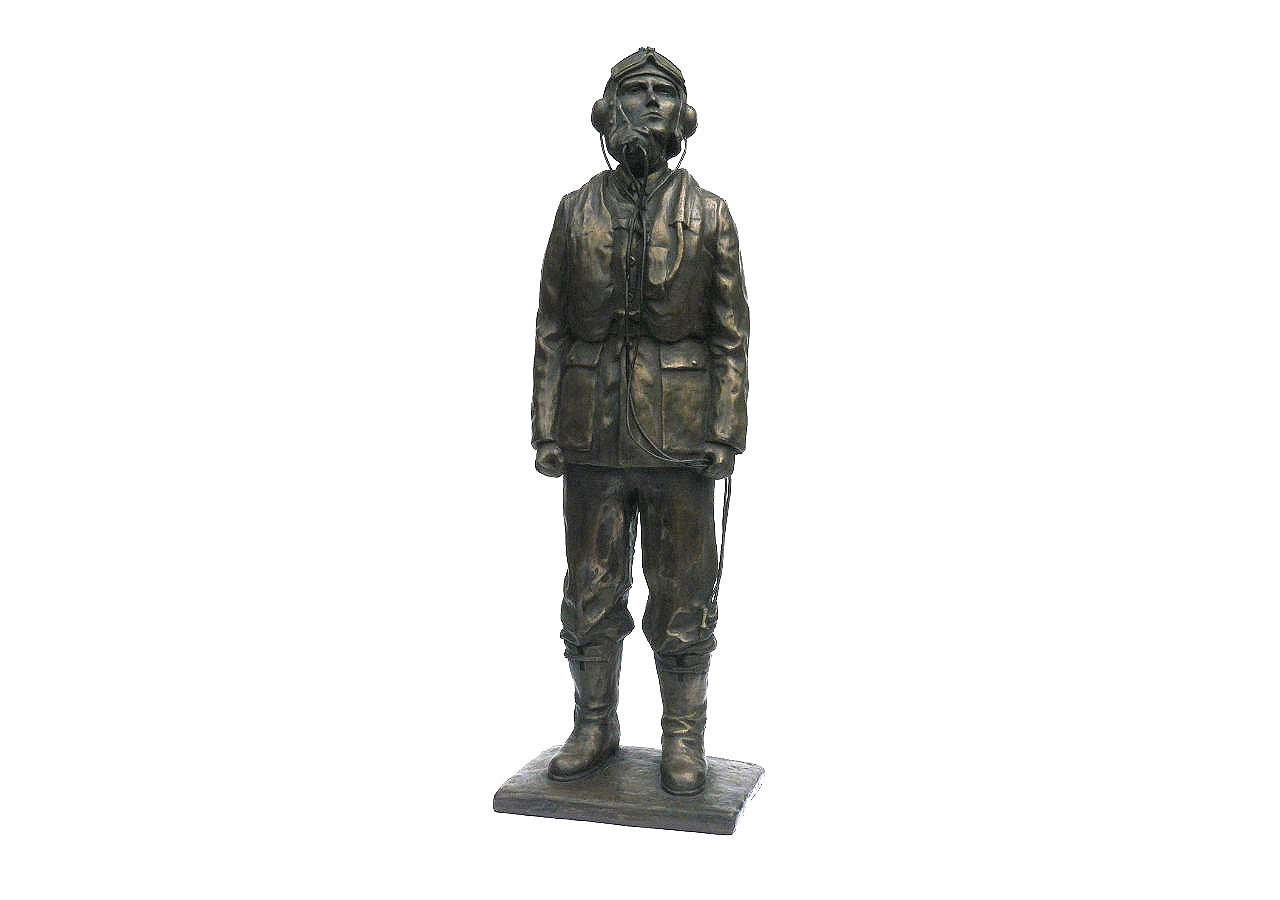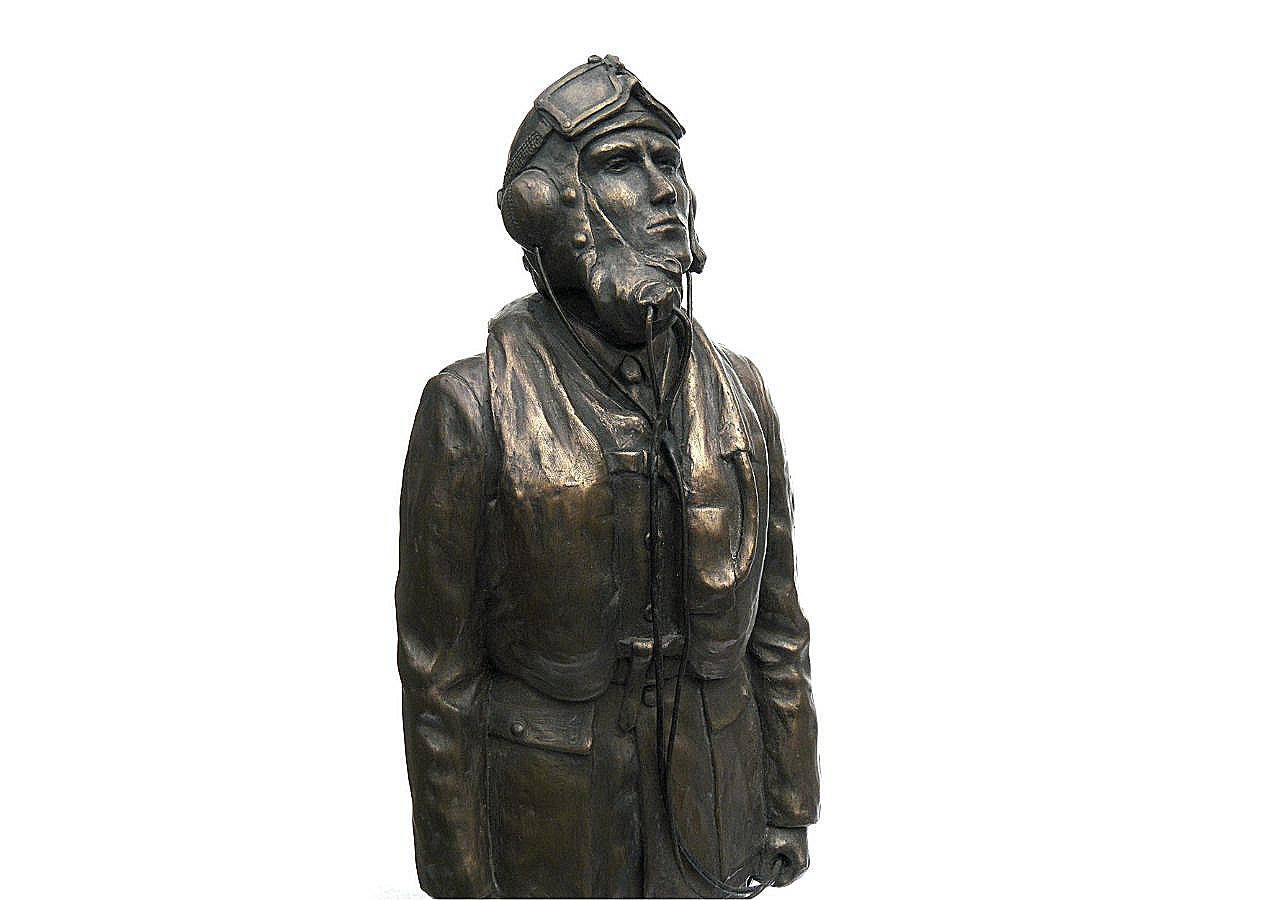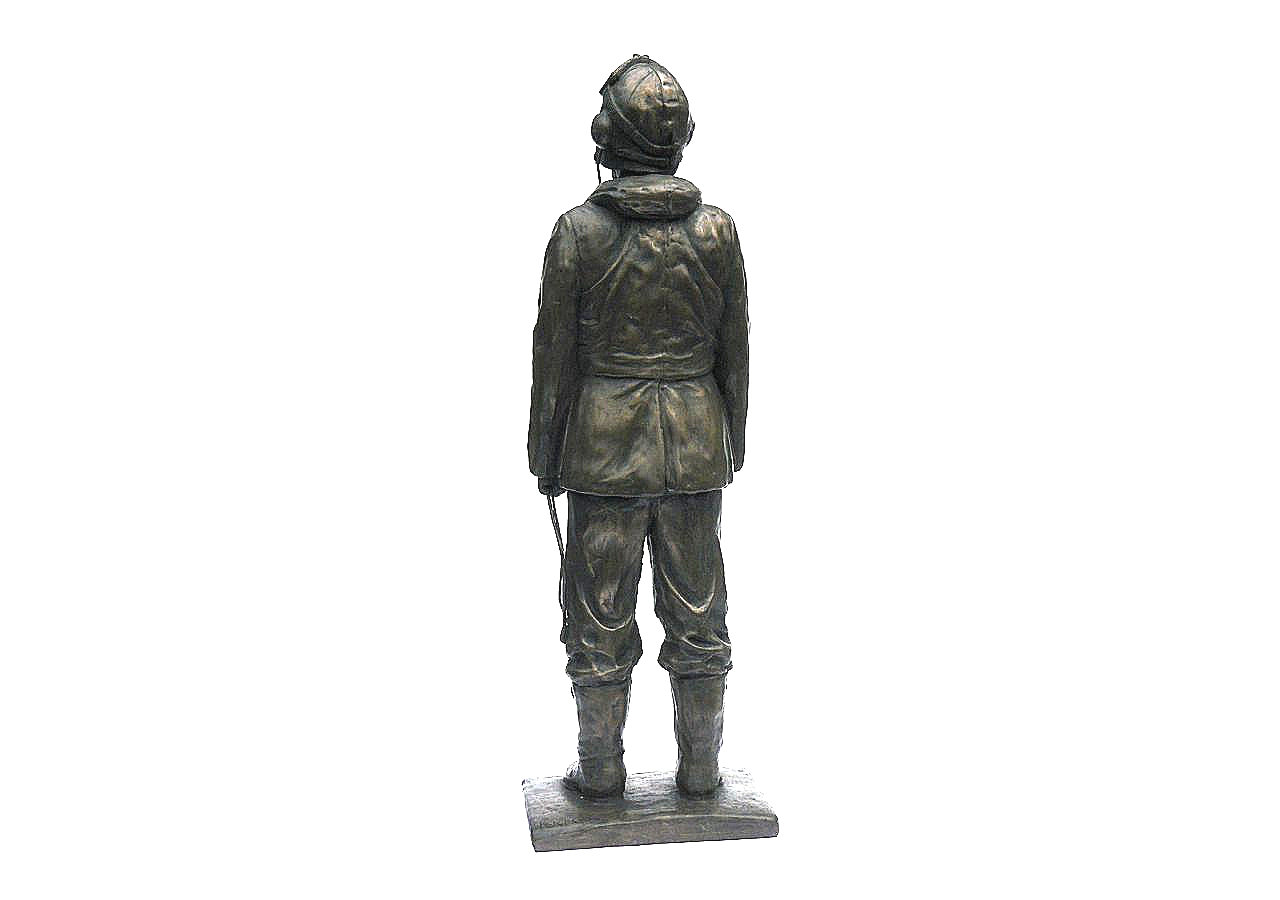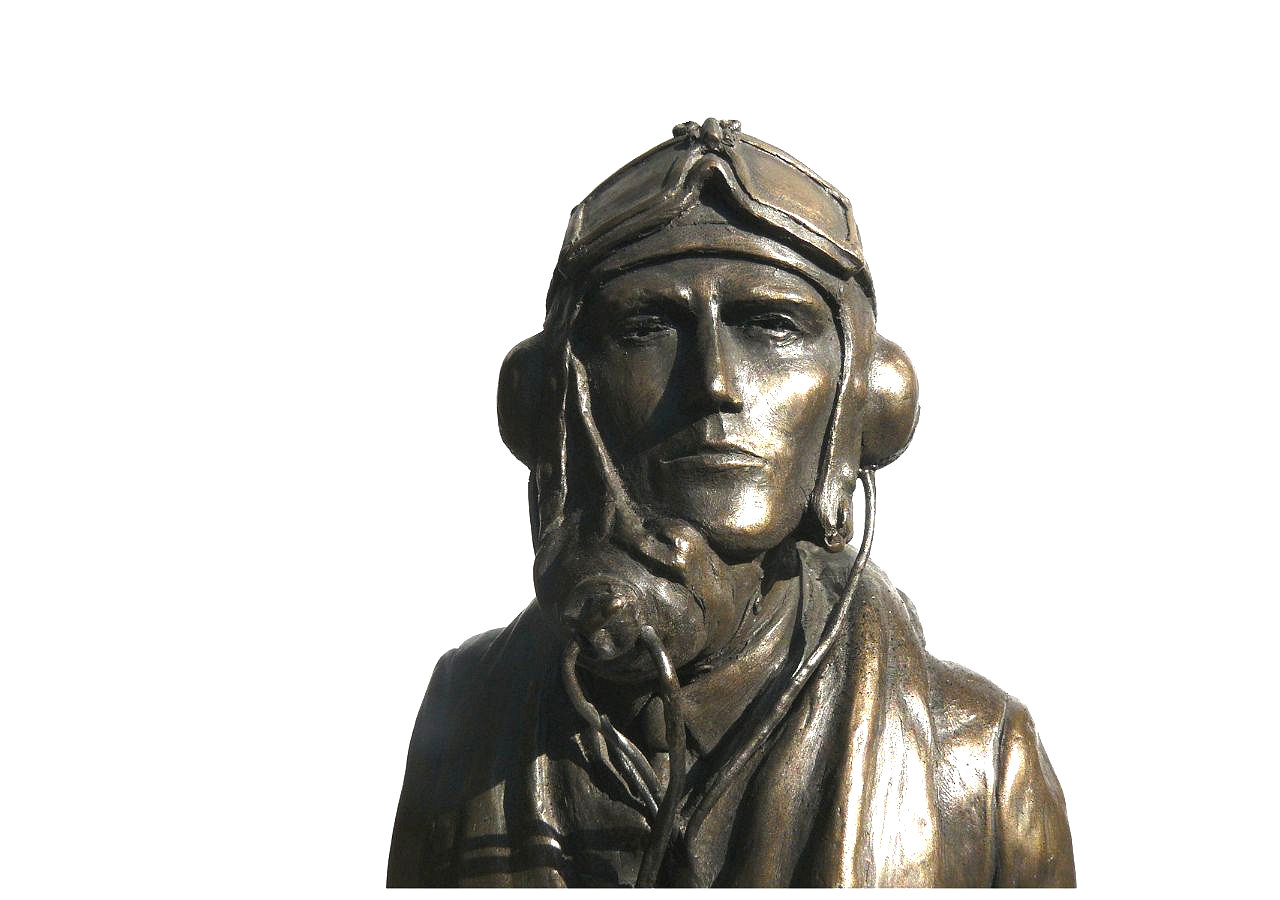 Battle of Britain Pilot Bronze Sculpture
This Battle of Britain pilot bronze sculpture is a remarkable artistic tribute to the brave pilots who defended Britain during the historic air campaign of World War II.
Crafted with meticulous attention to detail, the sculpture captures the spirit of these heroic aviators.
The sculpture depicts a Battle of Britain pilot in full flight gear and standing upright.
The pilot's face is stoic and determined. It embodies the courage and resilience displayed by those who fought in the skies above England.
Every aspect of the pilot's attire is faithfully recreated. From the leather flying helmet and goggles to the RAF uniform with its distinctive insignia.
Cold cast bronze involves the combination of bronze powder and a resin or polymer material. This results in a sculpture that resembles solid bronze. Peter skilfully employs this technique to bring out the details of the pilot's clothing.
Peter Close, a sculptor known for his ability to capture the human form and emotions, demonstrates here his artistic ability with this piece. Through his careful craftsmanship of the subject matter, he pays tribute to the bravery and sacrifice of the pilots who defended Britain during a critical moment in history.
Whether displayed in a museum, gallery, or personal collection, this cold cast bronze Battle of Britain Pilot sculpture serves as a poignant reminder of the courage and determination exhibited by these extraordinary individuals. It stands as a testament to their valour and the indelible mark they left on the annals of military history.
Height 41cm/16in
Weight 3 kg
Made of cold cast bronze
Limited to an edition of 250