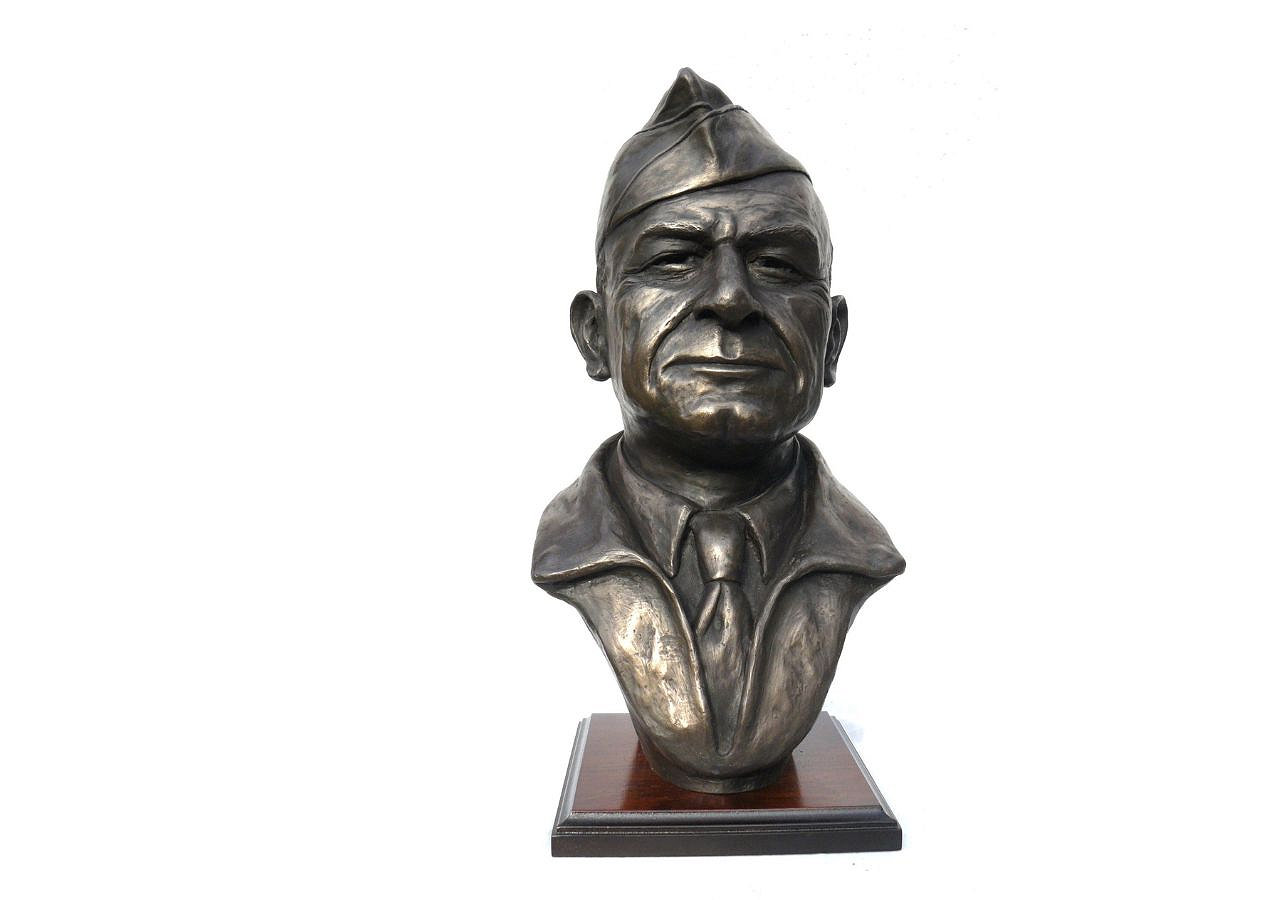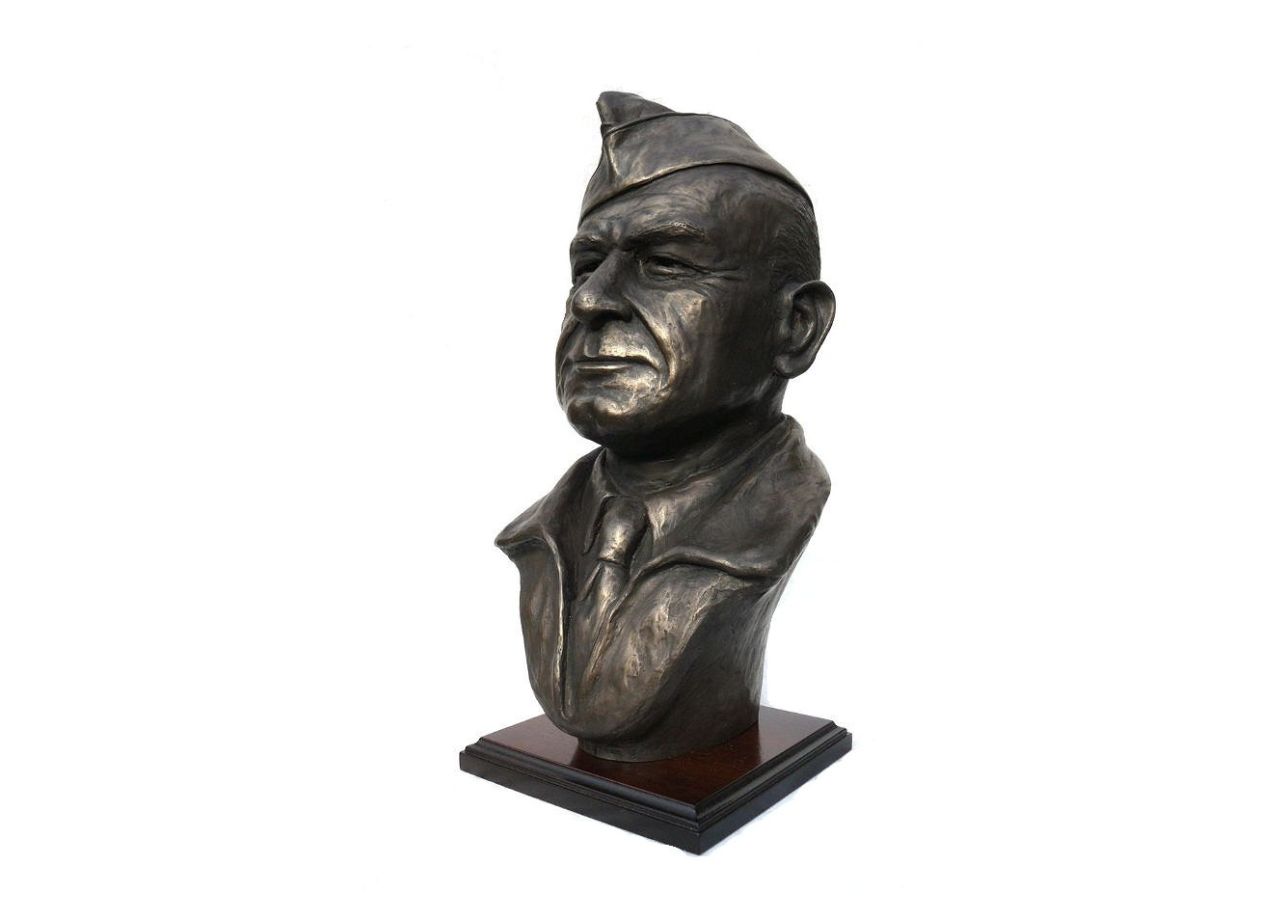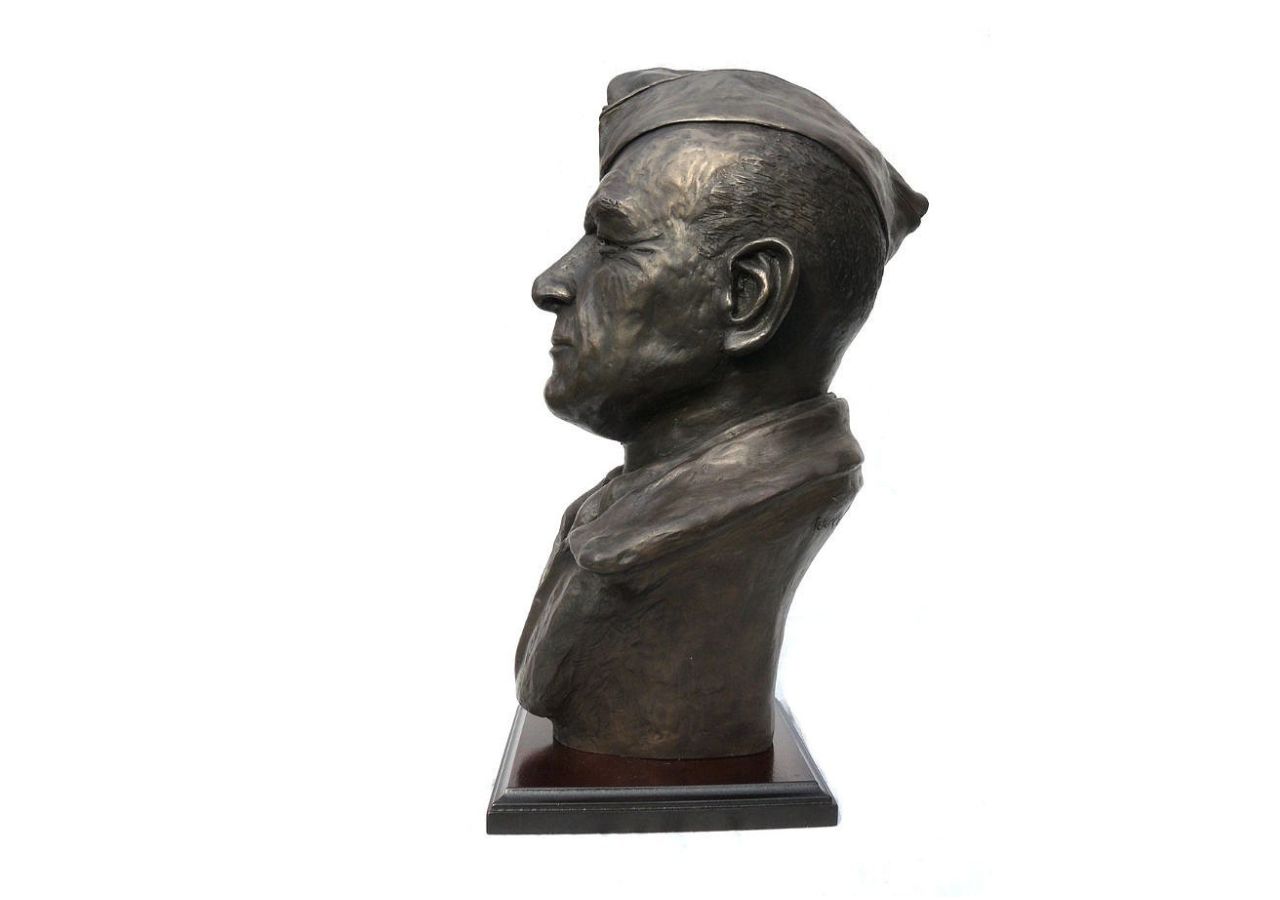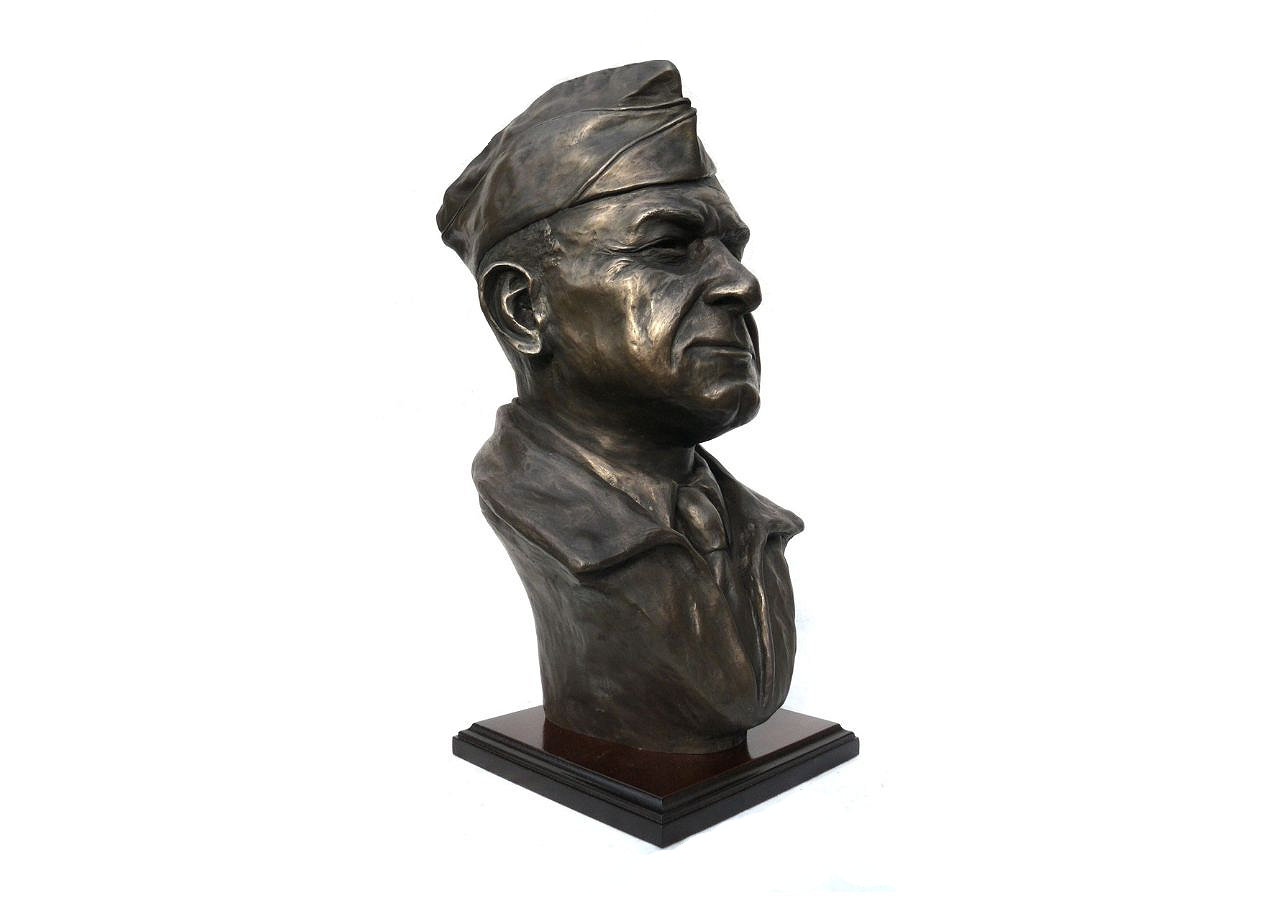 Bronze Bust Doolittle
This cold cast bronze bust Doolittle is a stunning tribute to one of the most prominent figures in American military history. The artist, Peter Close, is renowned for his exceptional talent in capturing the essence and spirit of his subjects.
The bust depicts General James Doolittle, an accomplished aviator and military leader who made significant contributions during World War II.
Doolittle is remembered for leading the daring bombing raid on Tokyo in April 1942. Known as the "Doolittle Raid." this mission was executed with remarkable precision and courage.
It provided a crucial morale boost to the United States and showcased the nation's resolve to strike back against Japan following the attack on Pearl Harbour.
The cold cast bronze method involves mixing bronze powder with a resin or polymer material, resulting in a sculpture that closely resembles solid bronze but is more affordable and easier to handle.
The lifelike portrayal of General James Doolittle captures his strong and determined persona. The intricate facial features, from the chiseled jawline to the furrowed brow, convey a sense of intensity and unwavering resolve.
This bronze bust stands as a commanding tribute to General Doolittle's leadership and heroism. Whether displayed in a private collection, or an aviation enthusiast's collection, this piece serves as a poignant reminder of Doolittle's significant contributions to American military history.
Peter Close's cold cast bronze bust of General James Doolittle is not only a remarkable work of art but also a symbol of respect and admiration for an extraordinary military figure.
Height 40cm/16in
Weight 5 kg
Made of cold cast bronze
Limited to an edition of 99