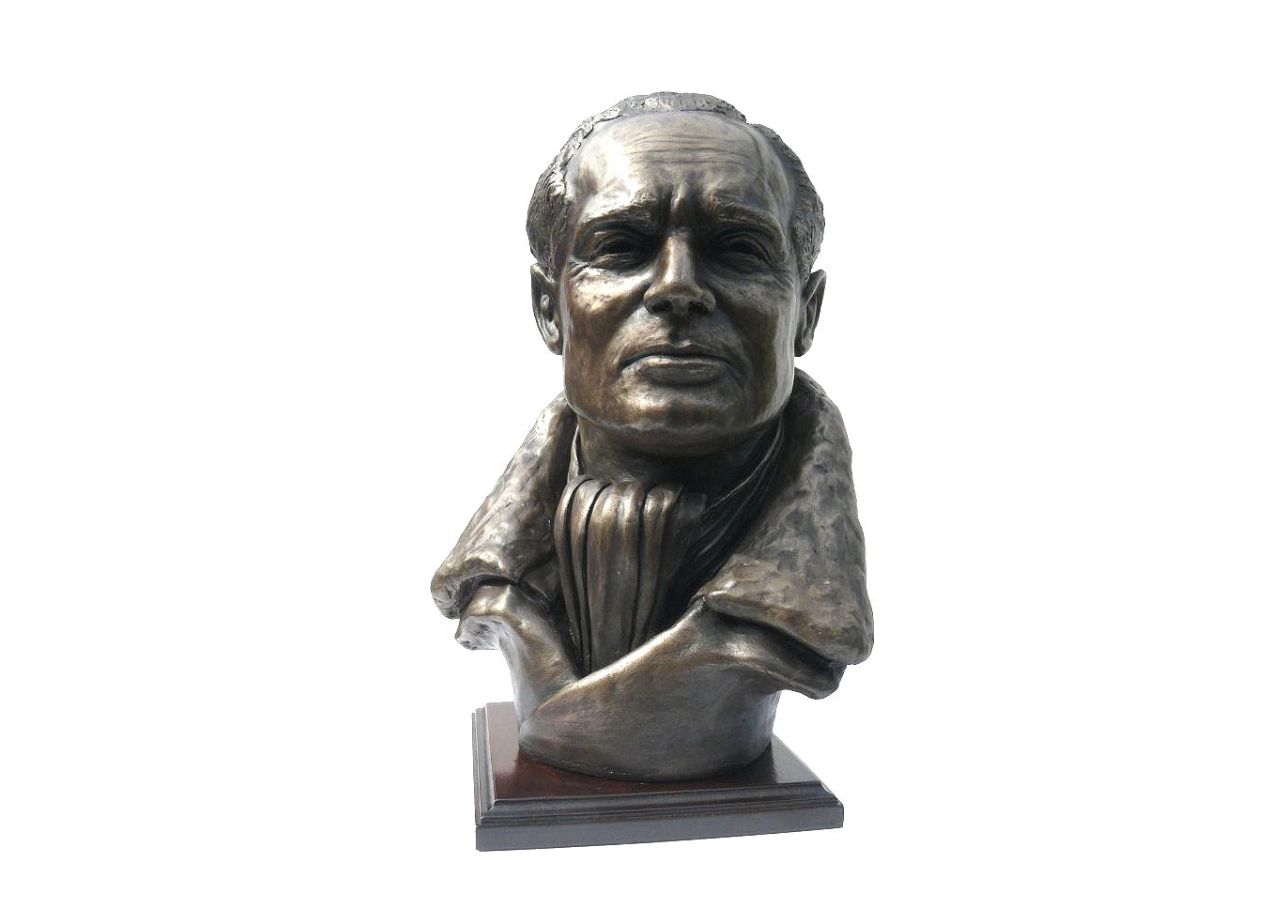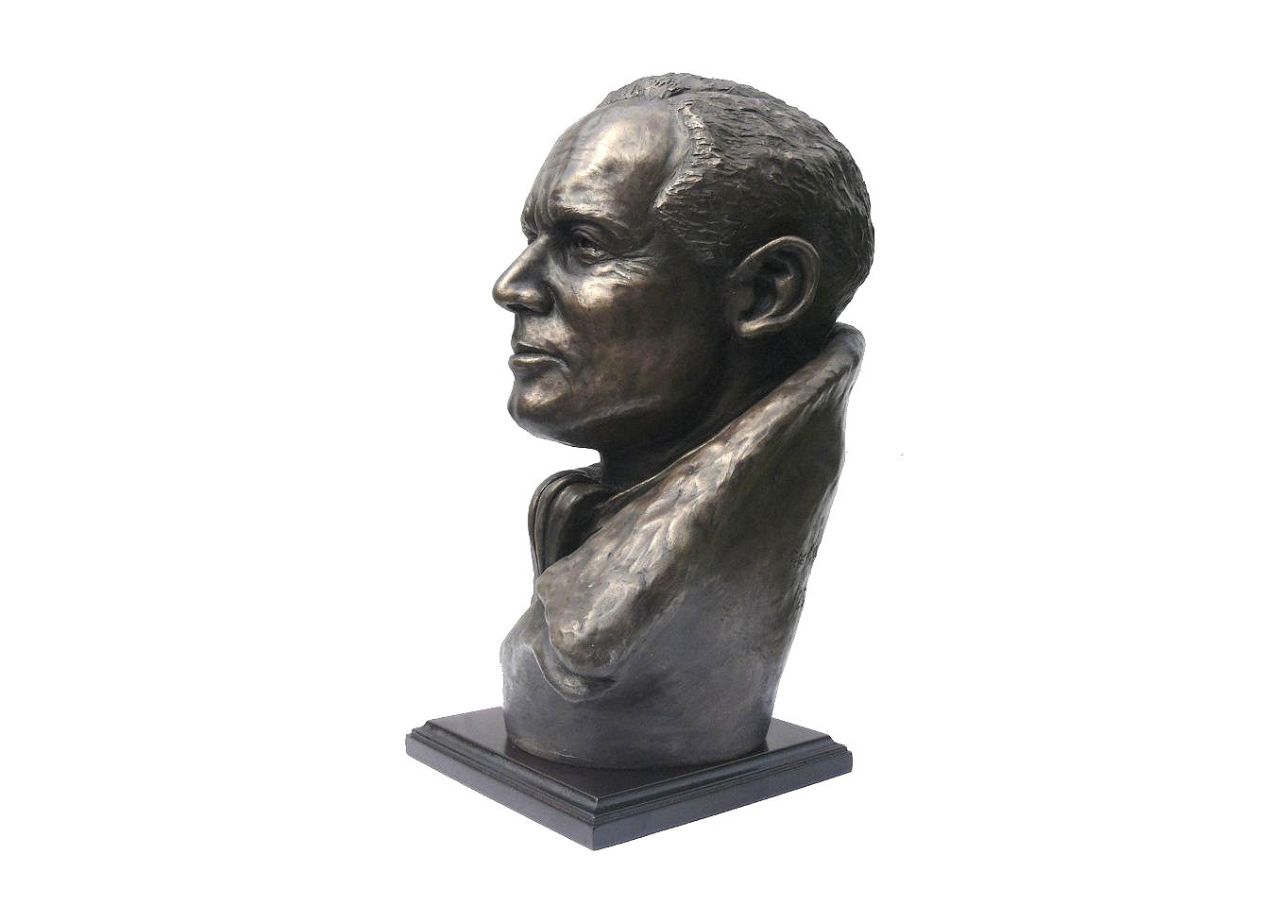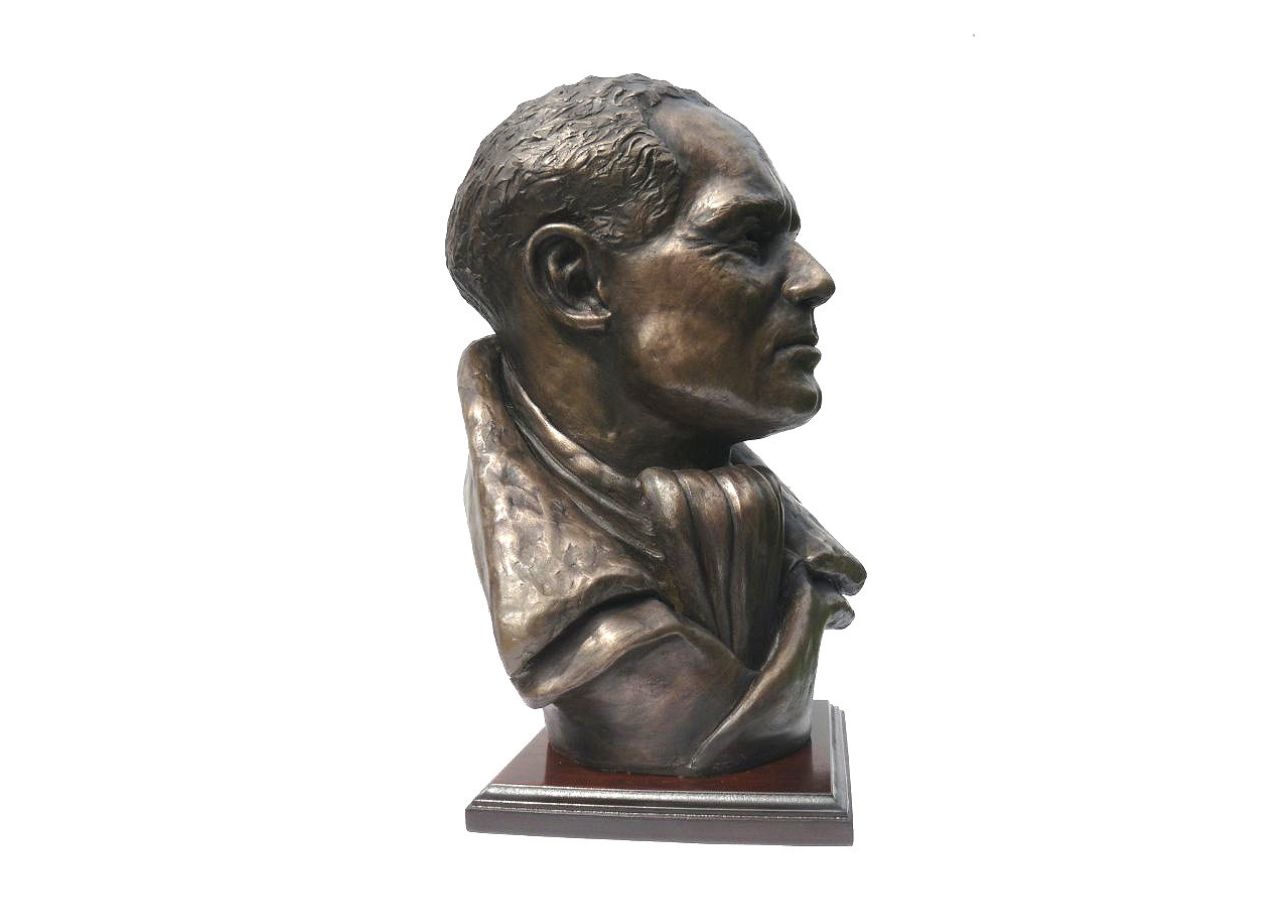 Bronze Bust Douglas Bader
This bronze bust Douglas Bader captures the essence of this legendary figure in aviation history.
This bronze bust Douglas Bader patina's finish brings out the rich hues of bronze, giving the sculpture a timeless and dignified appearance. Light reflects off the surfaces, highlighting the nuanced details of the uniform and the texture of Bader's hair. The patina also adds depth to the sculpture, imbuing it with a sense of history and depth.
Douglas Bader was one of the legendary Names of WW2. His bravery and determination have provided an inspiration to many over the years. In 1931 Bader lost both his legs in an aircraft crash attempting some low-flying aerobatics. Bader made the following laconic entry in his logbook after the crash "Crashed slow-rolling near ground. Bad show" After months of painful recuperation learning to walk on artificial legs Bader undertook refresher training, passed his check flight and was found fit for active service. However he was retired from the RAF in 1933 for medical reasons.
Bader returned to the RAF at the outbreak of World War II – Posted to a fighter squadron in 1940 Bader scored his first kills during the Battle of France over Dunkirk. He quickly rose to the rank of Wing Commander and with Trafford Leigh-Mallory instigated the "Big Wing" tactical formation. Forced to bale out during a fighter sweep over France in 1941 Bader spent the rest of the Second World War as a prisoner of war. His repeated escape attempts led to his eventual incarceration in Colditz Castle. Group Captain Sir Douglas Bader a truly inspirational British hero.
Height 30.5cm/12in
Weight 5 kg
Made of cold cast bronze
Limited to an edition of 250