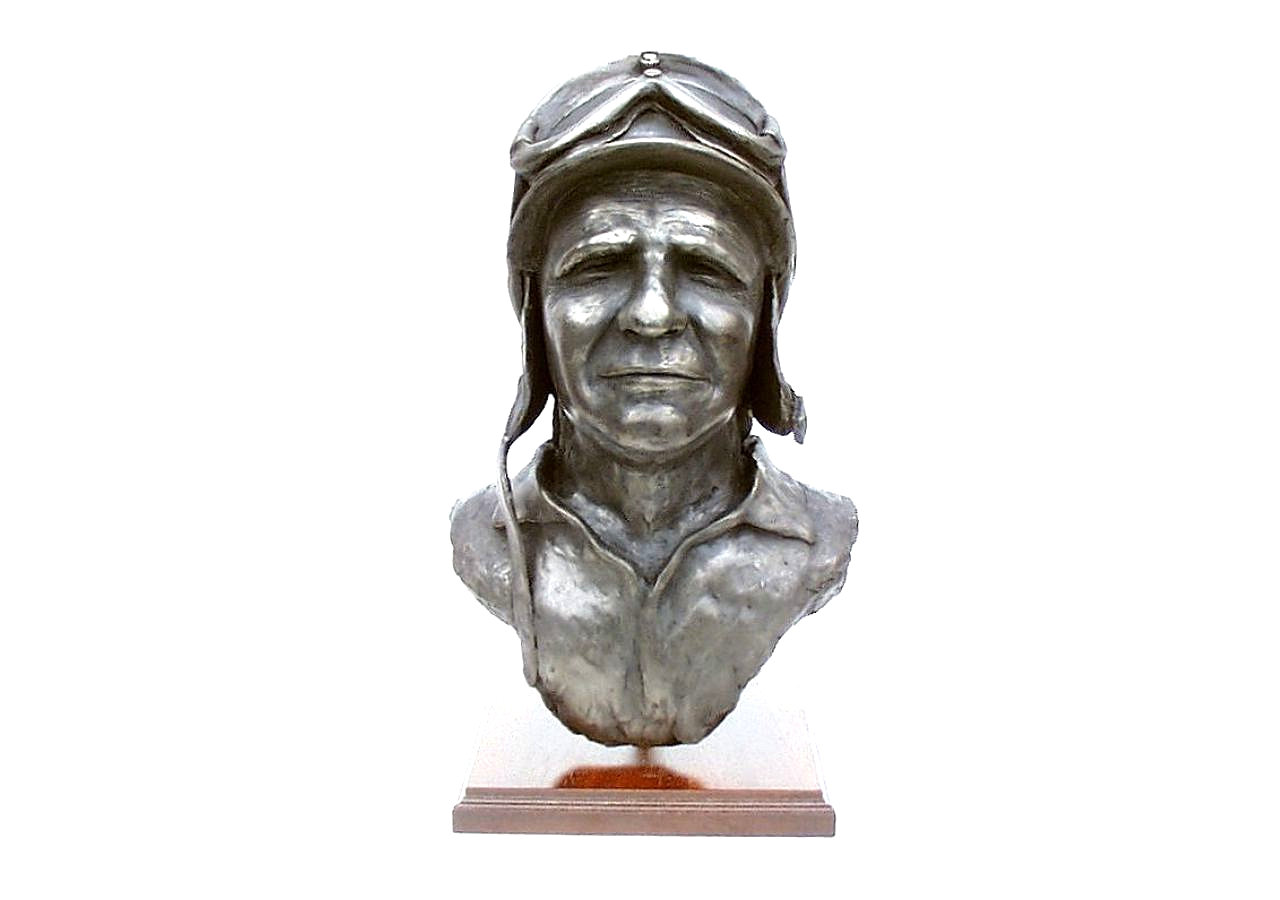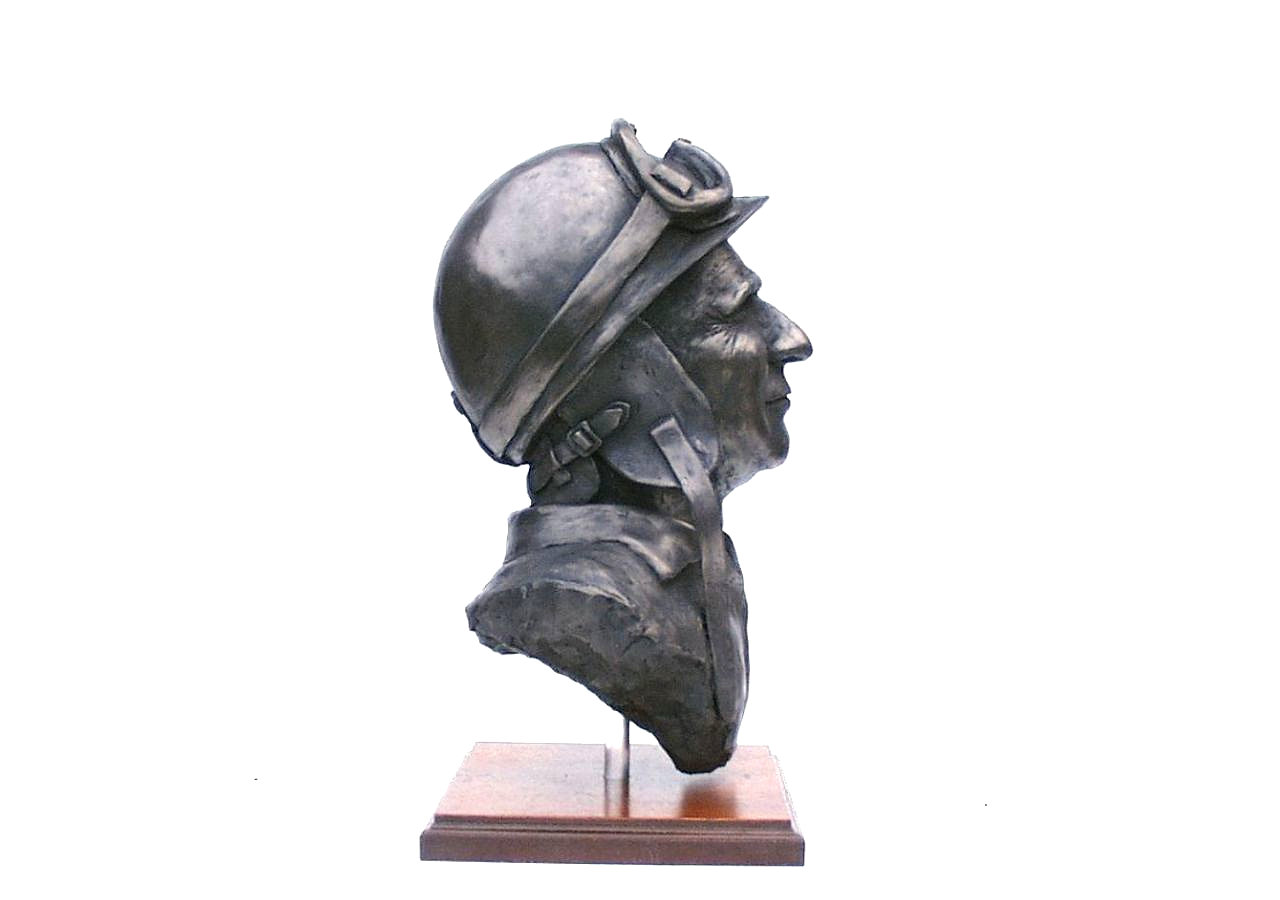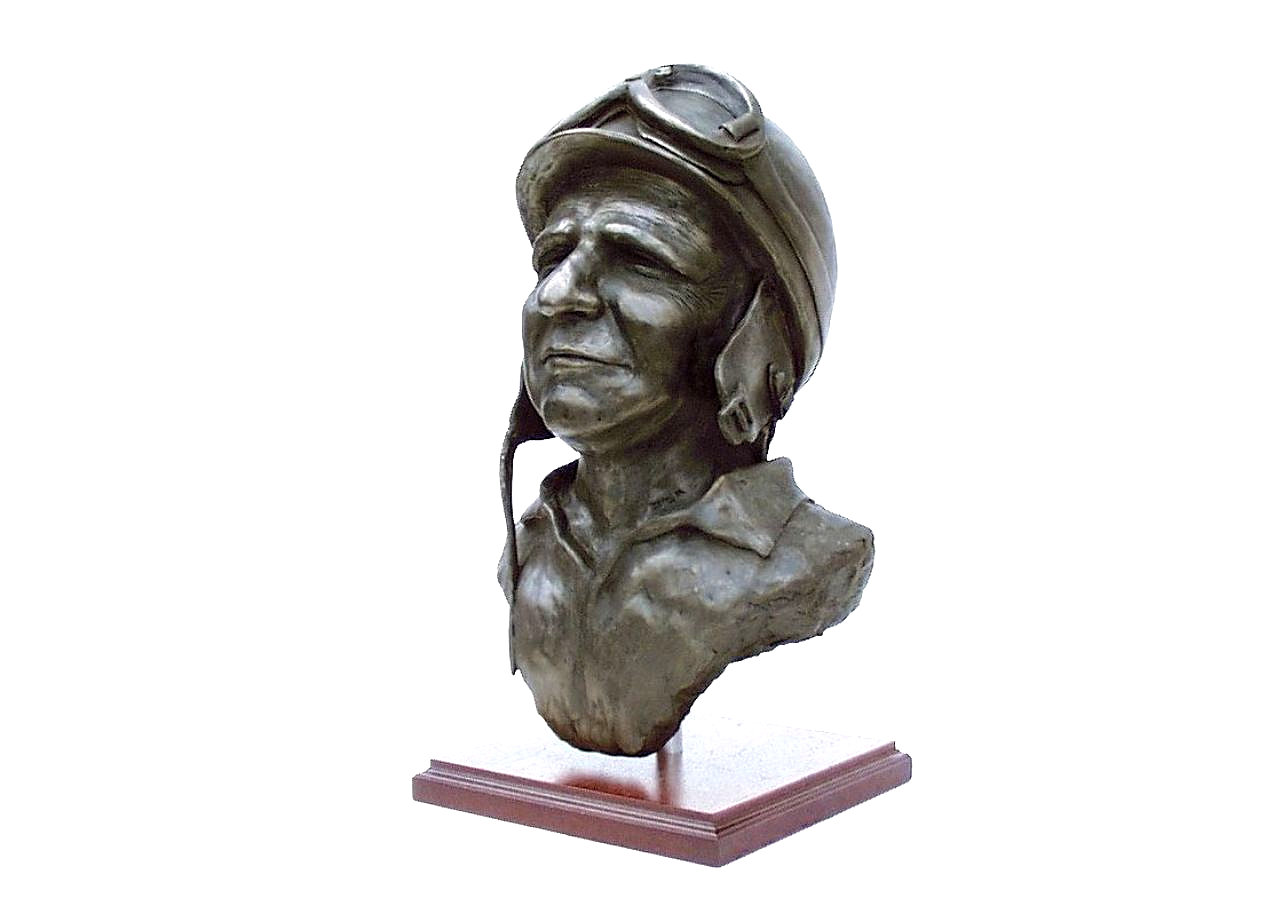 Bronze Bust Fangio
The bronze bust Fangio captures the essence of the legendary Formula One racing driver in exquisite detail. Crafted with meticulous precision,
I have to admit it Fangio is my hero, not only was he supreme in his ability as a driver, he was also incredibly tough and determined often winning races in broiling conditions when other drivers were forced to retire with heat exhaustion.
Above all he was a gentle modest man, encouraging to his younger team-mates and would walk to the back of the grid to welcome a newcomer in their first Grand Prix.
Fangio won his five world championships at a time when driver safety was of no consideration and men manhandled their bellowing machines on tracks without barriers and gravel traps where precision was everything. Despite his fame and adulation Fangio remained a simple man and a gentleman. Never has there been a better ambassador for the spo
This bronze bust Fangio is a masterful portrayal that encapsulates the spirit and prowess of one of the greatest racing drivers in history. It serves as a timeless tribute to his contributions to the world of motorsports and his enduring impact on the hearts of fans around the globe.30cm/12in
Weight 5 kg
Limited to an edition of 500