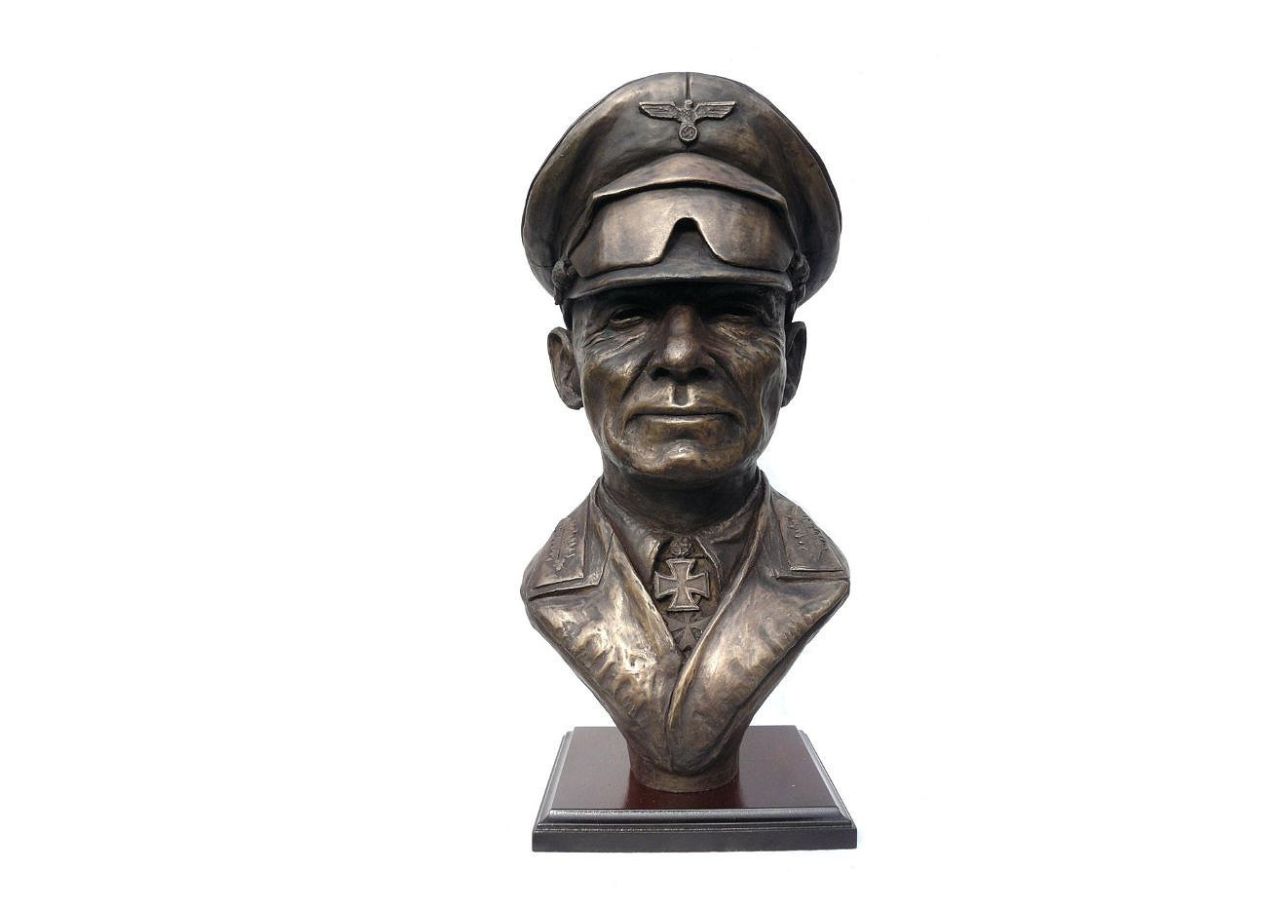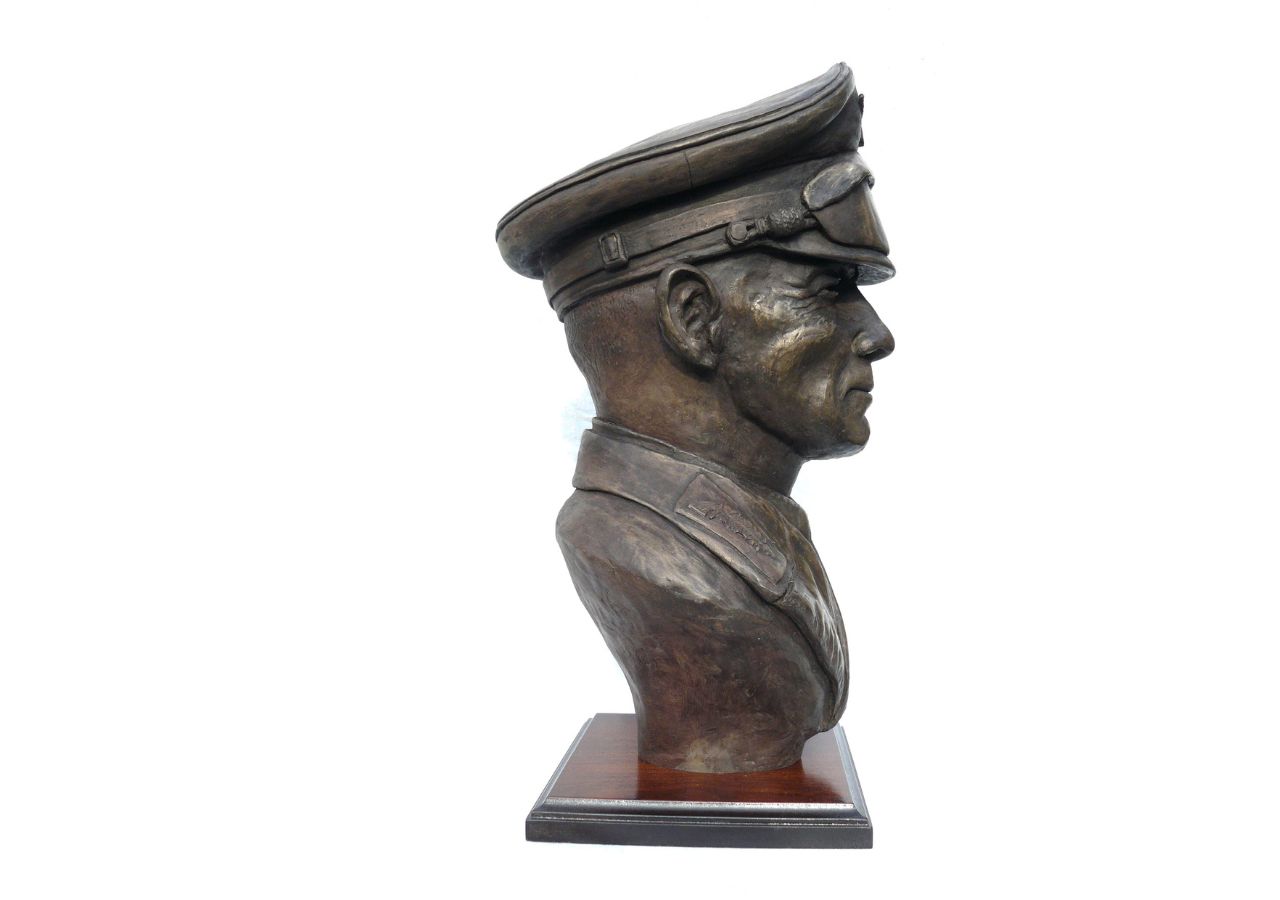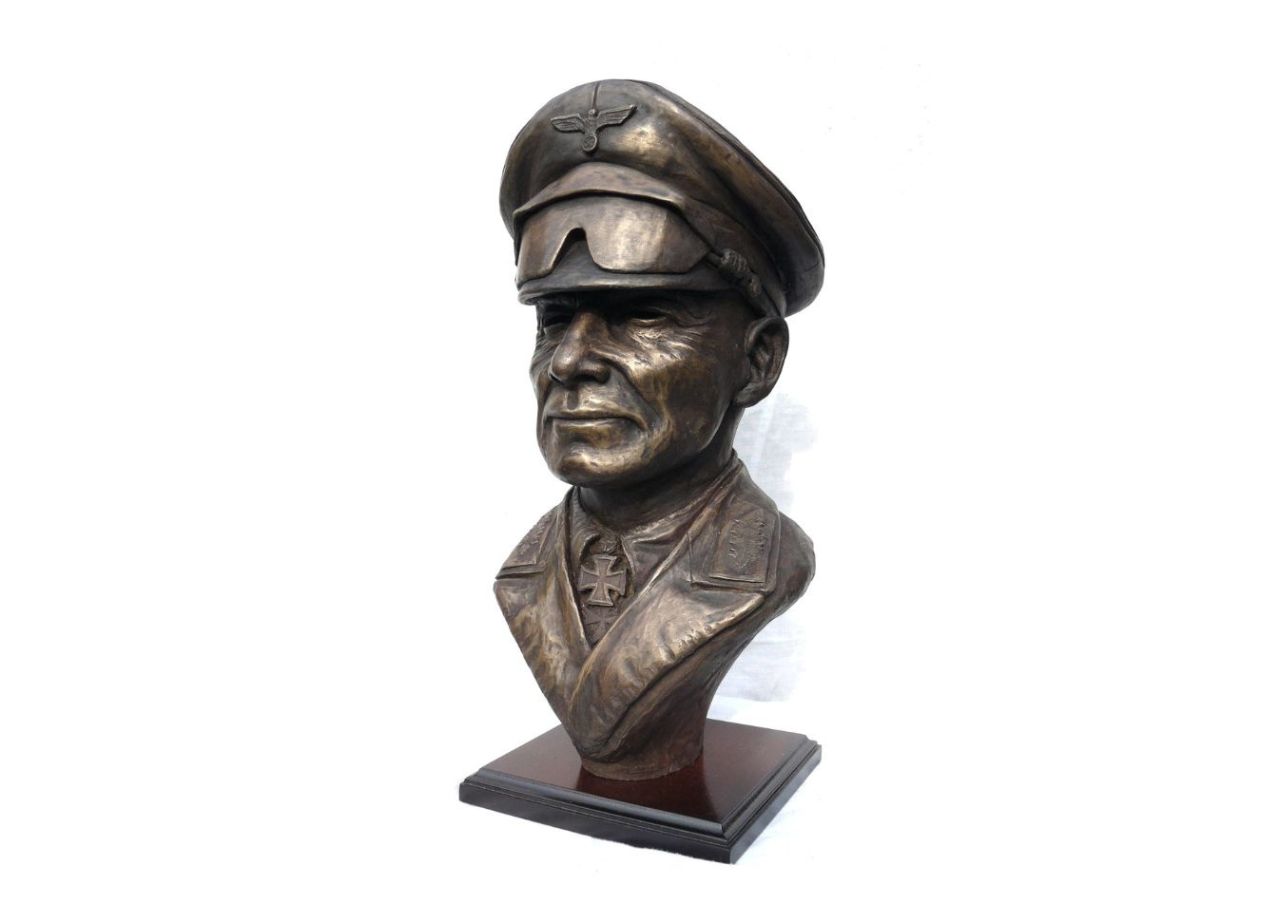 Bronze Bust Rommel
The bronze bust Rommel, skilfully crafted by Peter Close, captures the essence of the legendary military leader with striking precision.
Peter has captured Rommel's piercing gaze, portraying his intensity and resolve. The eyes, with a glint of determination, seem to be focused on a distant horizon. Thus symbolising his strategic vision and forward-thinking approach.
Rommel's signature military attire is expertly rendered in bronze. The intricacies of his uniform, badges, and decorations meticulously recreated.
The bust captures him in a dignified and thoughtful pose. He is reflecting on his reputation as a commander who deeply cared for his troops and considered every move on the battlefield.
The bronze lends an air of gravitas to the bust. Echoing the historical significance of the figure it represents. The patina applied to the bronze adds a touch of age and character which underscores Rommel's place in history as a complex and influential military leader.
Peter Close's attention to detail brings this bronze bust Rommel commanding presence to life. It portrays his determined gaze, chiseled features, and resolute expression. The artistry of the bronze medium further accentuates the depth and character of the sculpture, a captivating tribute to one of history's most respected figures.
Height 40cm/16in
Weight 5 kg
Made of cold cast bronze
Limited to an edition of 350