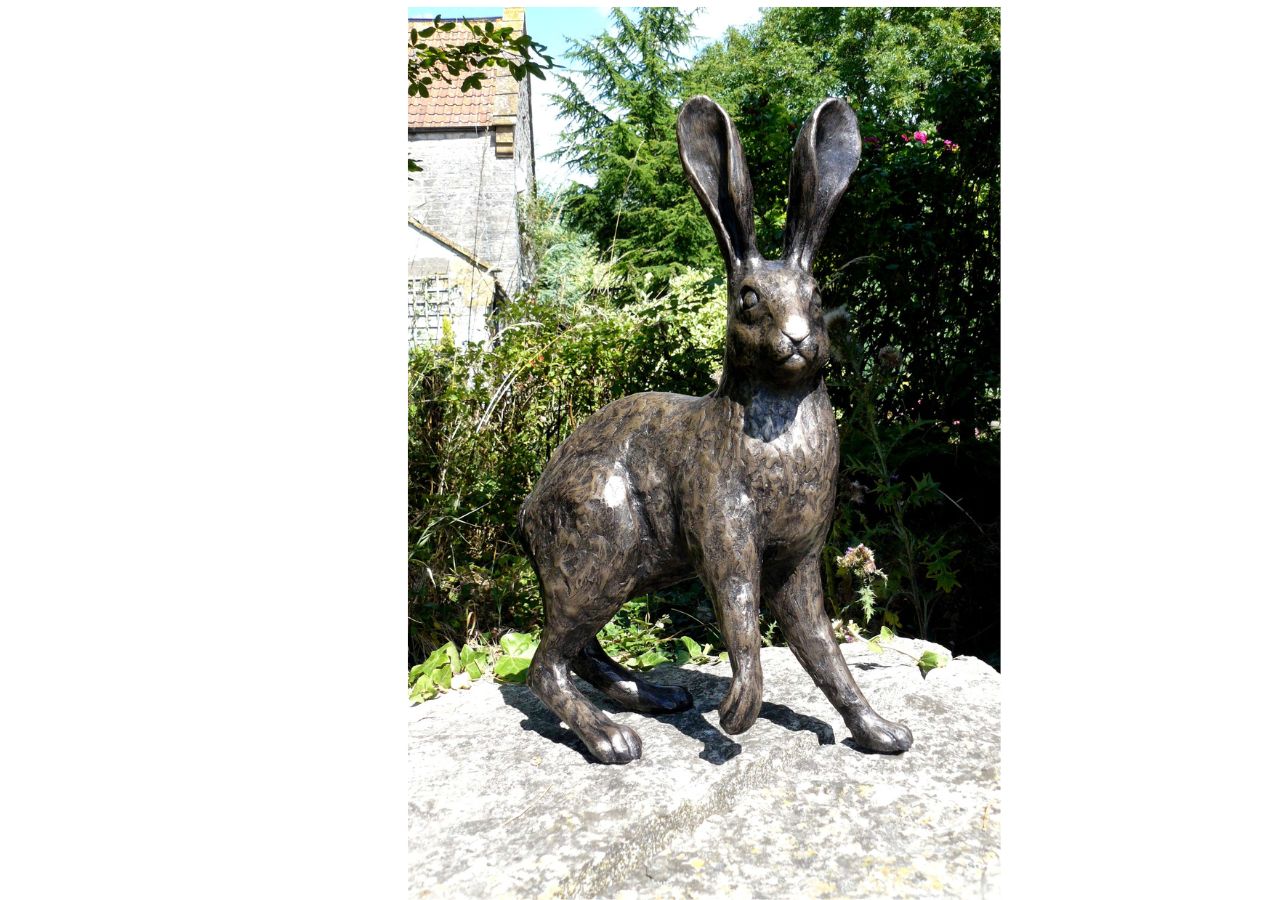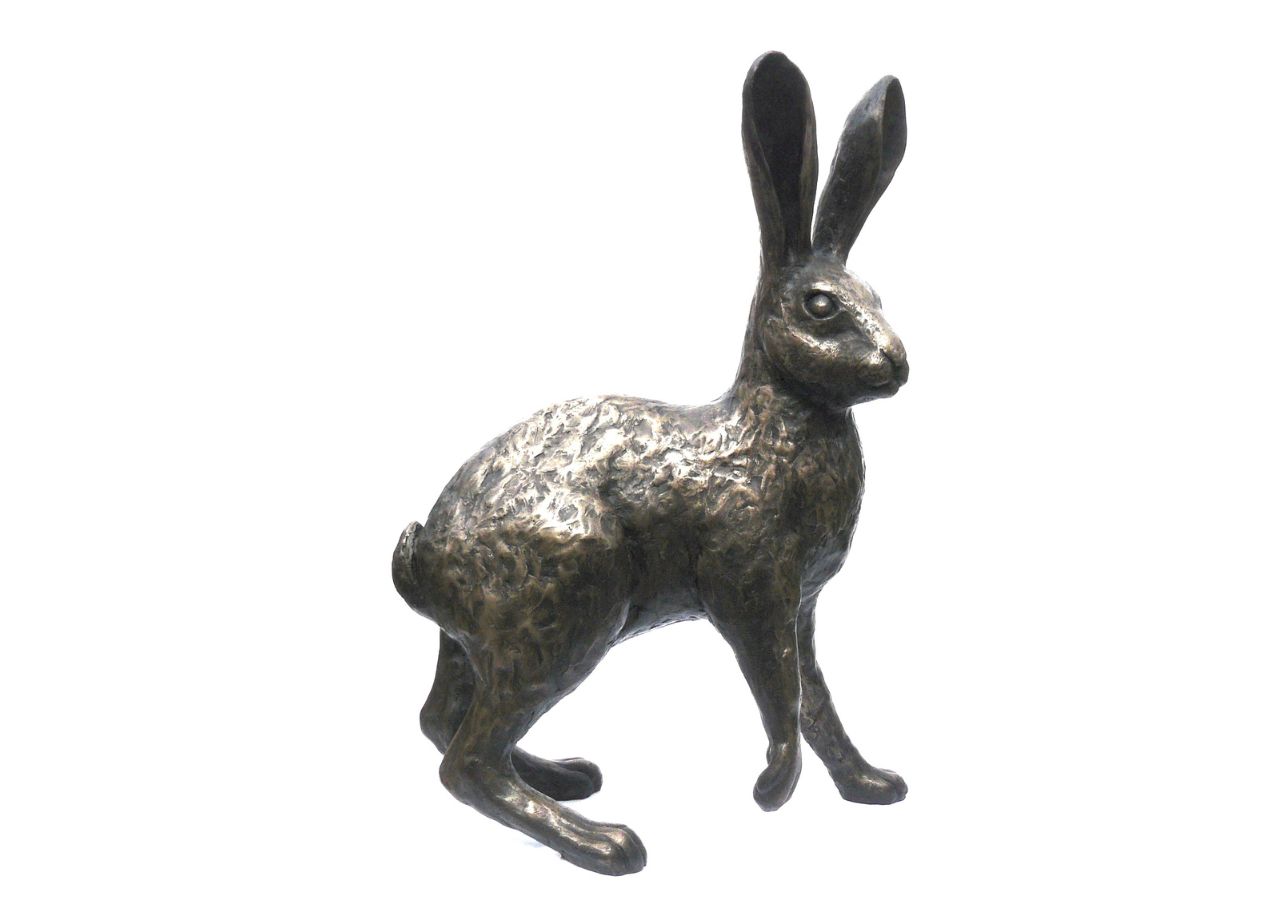 Bronze Hare Sculpture Europa
This cold cast bronze hare sculpture Europa is a captivating and lifelike artwork that captures the beauty of this elusive creature.
Crafted with meticulous attention to detail, the sculpture showcases Peter's skill in capturing the hare's form and movement.
The cold cast bronze technique used involves mixing bronze powder with a resin or polymer material. This is then poured into a mould and allowed to set.
The result is a sculpture that closely resembles the appearance and texture of solid bronze, but at a more affordable price point.
The bronze hare sculpture stands tall and proud, capturing the hare in a moment of alertness and curiosity. Its powerful hind legs are positioned as if ready to leap, while its elongated ears stand erect. The hare's lithe body is gracefully depicted, showcasing its slender proportions and agile
The sculpture is designed to be displayed as a standalone piece, either indoors or outdoors. Its weight and durability make it suitable for both interior spaces and garden settings.
Peter Close's cold cast bronze standing hare sculpture is not only a testament to the artist's skill and craftsmanship but also a celebration of the hare's elegance and natural beauty. Its presence adds a touch of sophistication and enchantment to any environment, inviting viewers to appreciate the majesty of wildlife through the eyes of art.
Europa is one of 3 stunning bronze hare sculptures by Peter Close.
This delightful bronze hare will be a fine addition to any home or garden.
Height 38cm/15in
Weight 3kg
Made of cold cast bronze
Limited to and edition of 500