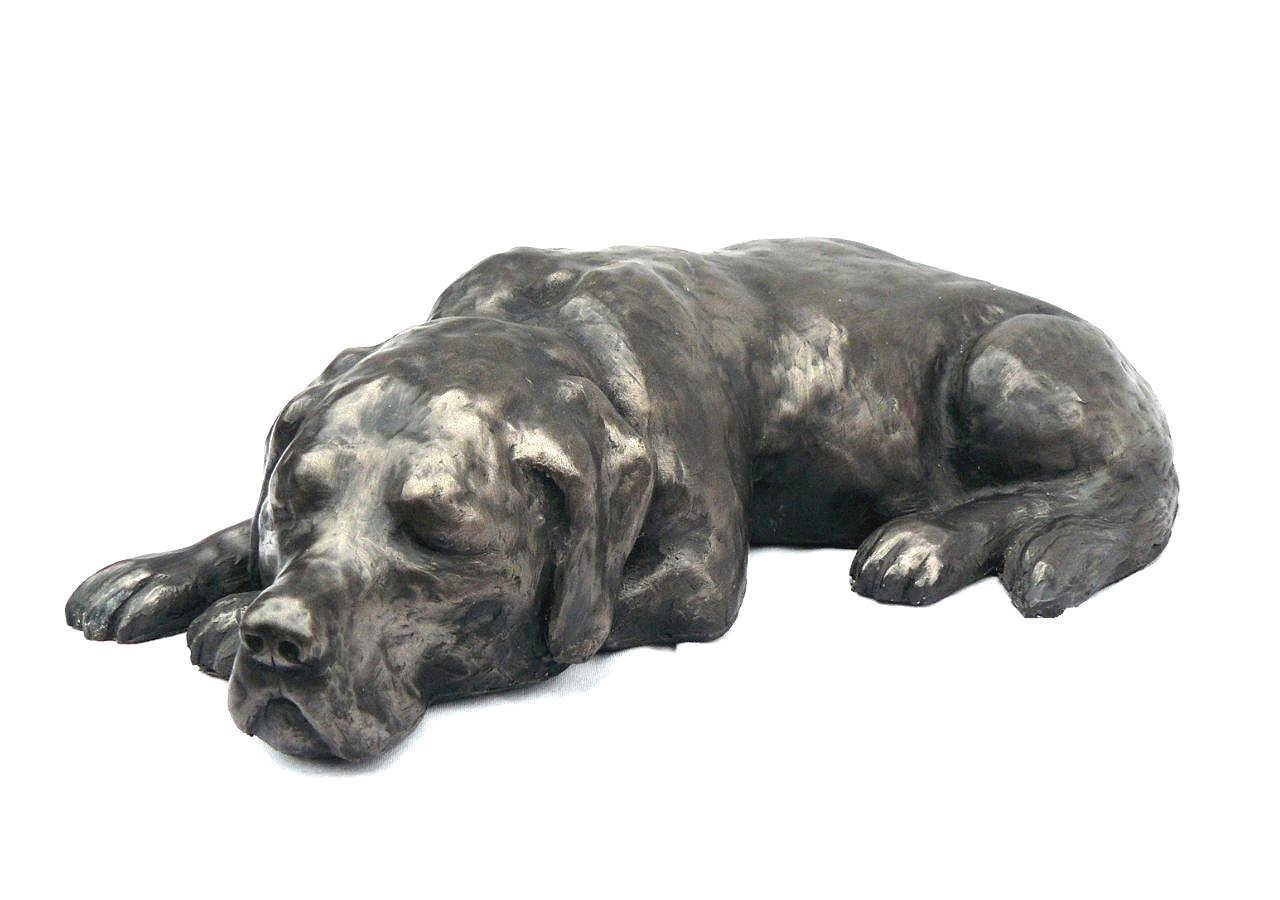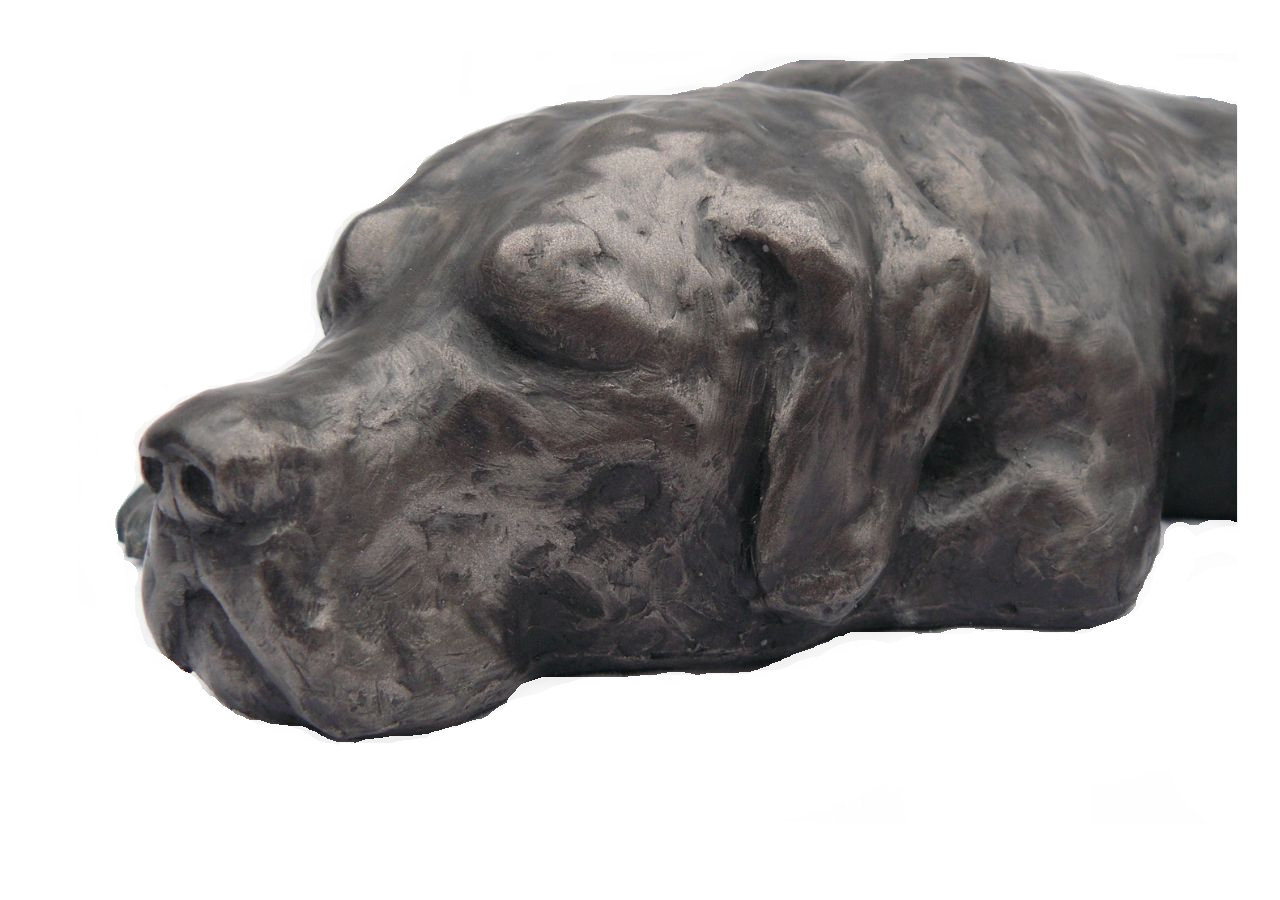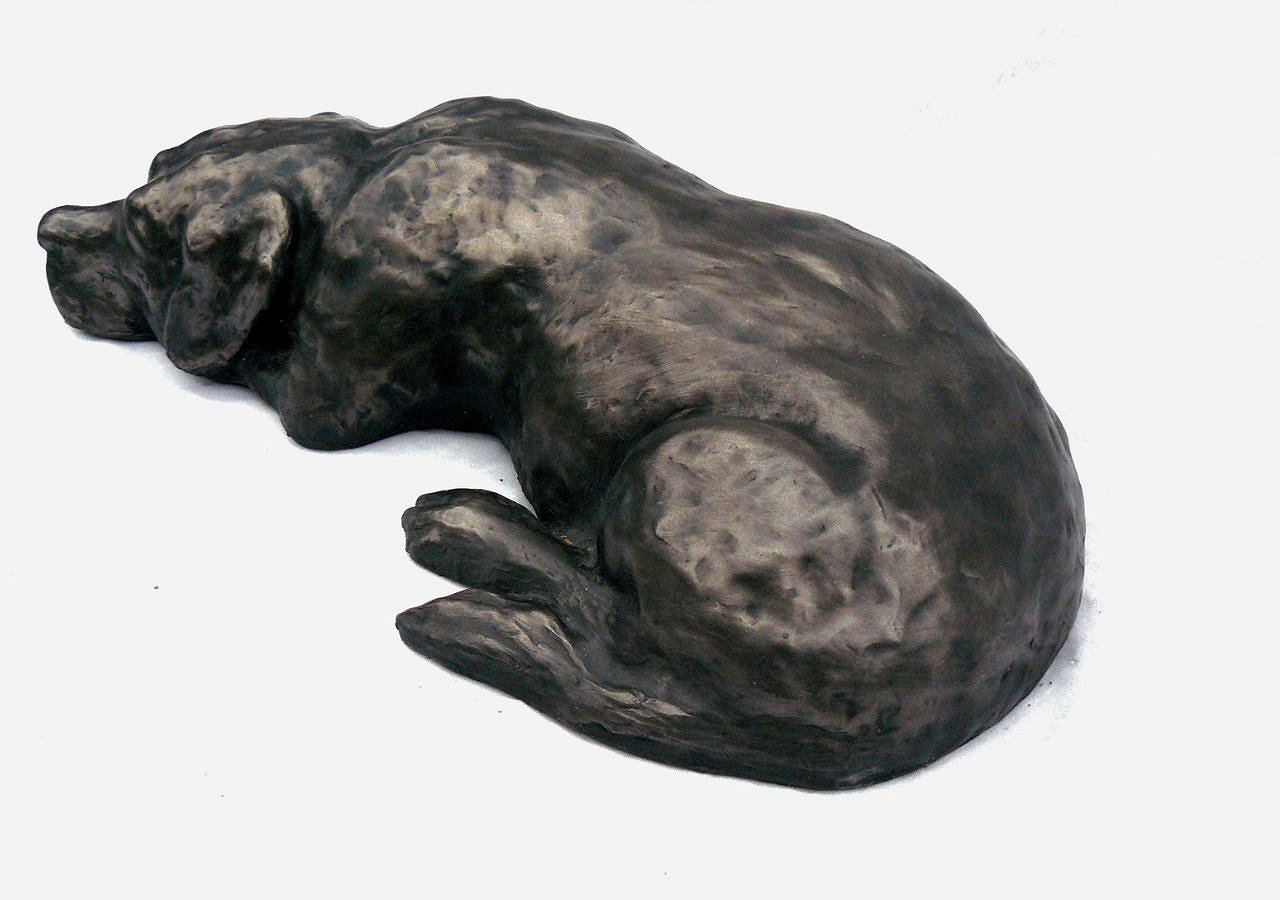 Bronze Labrador Sculpture Sammy
This bronze Labrador sculpture is a tribute to Sammy who
sadly is no longer with us. Sam lying in a typical sleeping Labrador pose.
Created by sculptor Peter Close, this sculpture showcases his skill in portraying intricate details and lifelike features of this Labrador sculpture.
Crafted using the cold cast bronze technique, this sculpture possesses a stunning bronze like appearance. Whilst offering the durability and affordability of composite materials.
The cold cast bronze process involves mixing bronze powder with a resin material and pouring it into a mould. Once set, the sculpture is carefully finished and polished to achieve a lustrous, metallic effect.
The cold cast bronze Labrador sculpture is a testament to Peter Close's dedication to his craft and also his passion for portraying animals with authenticity and artistic flair. His love for Labradors shines through in this sculpture, capturing Sammy's playfulness, loyalty, and intelligence.
Whether displayed indoors or placed outdoors in a garden as a pet memorial, this bronze sleeping Labrador sculpture serves as a timeless tribute to the beauty of both art and nature. This sculpture also acts as a reminder of the unwavering companionship and loyalty that our dogs bring into our lives.
All limited edition Labrador sculpture are hand engraved by Peter with its unique edition number and will come to you with a signed certificate of authenticity.
Length39cm/15in
Weight 3kg
Limited to and edition of 500