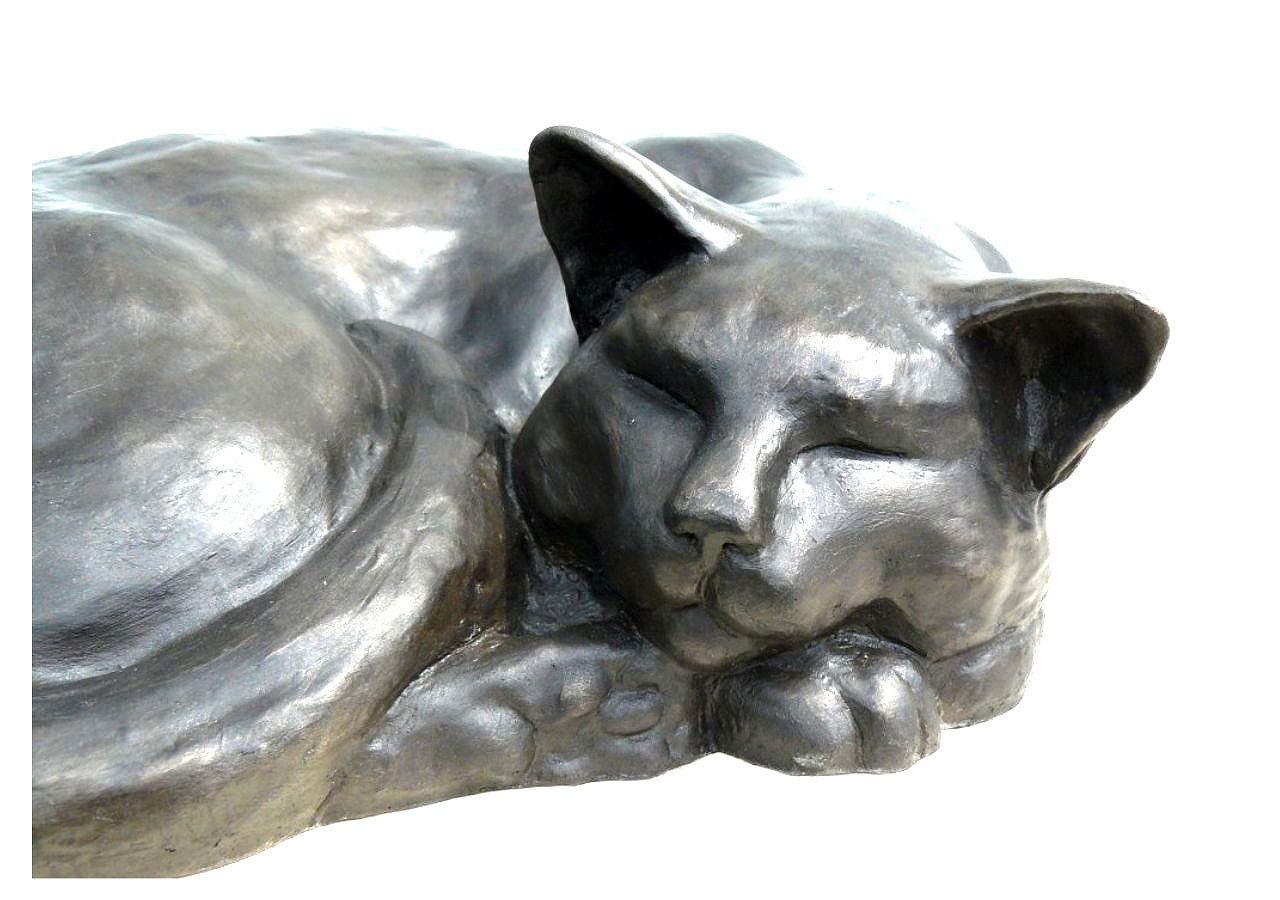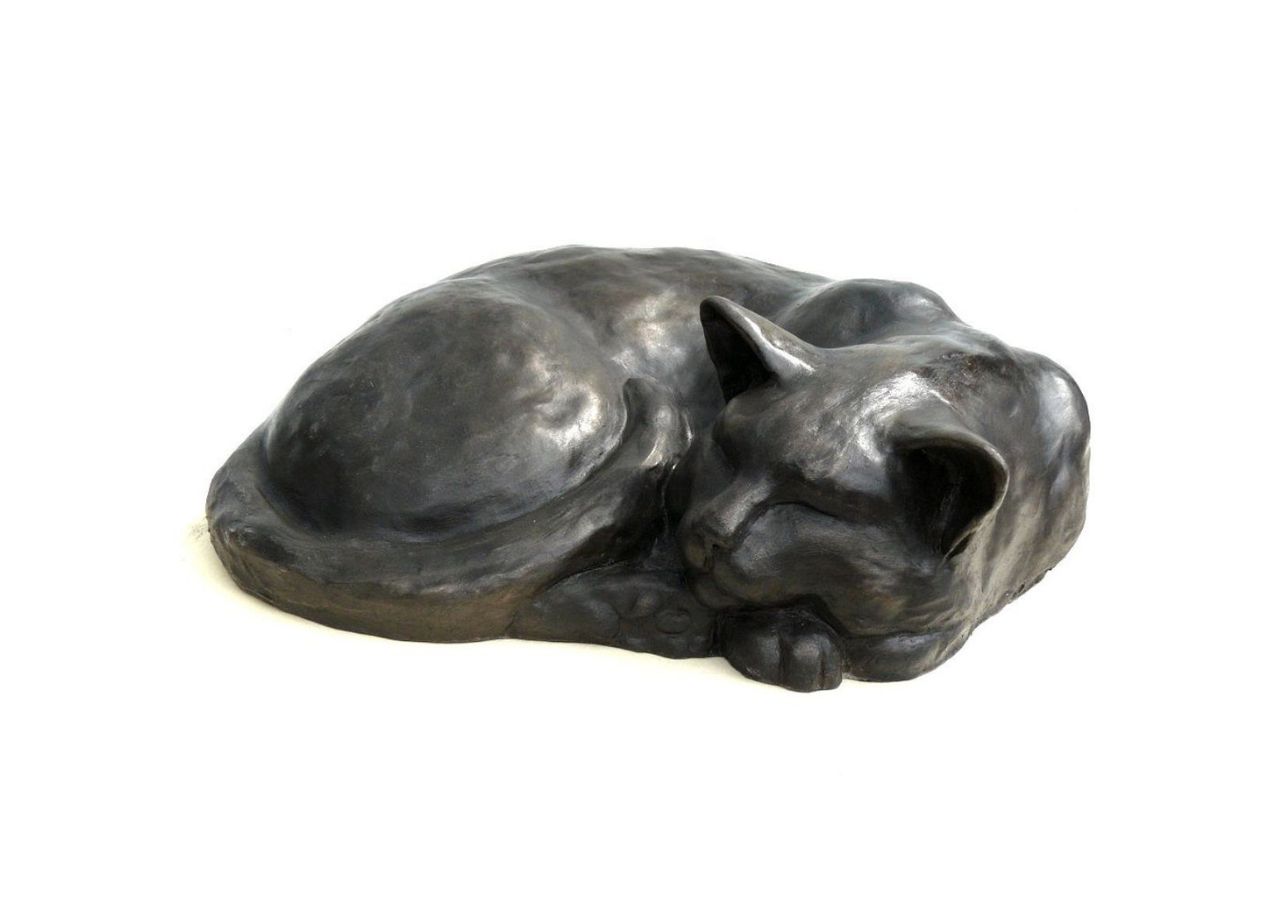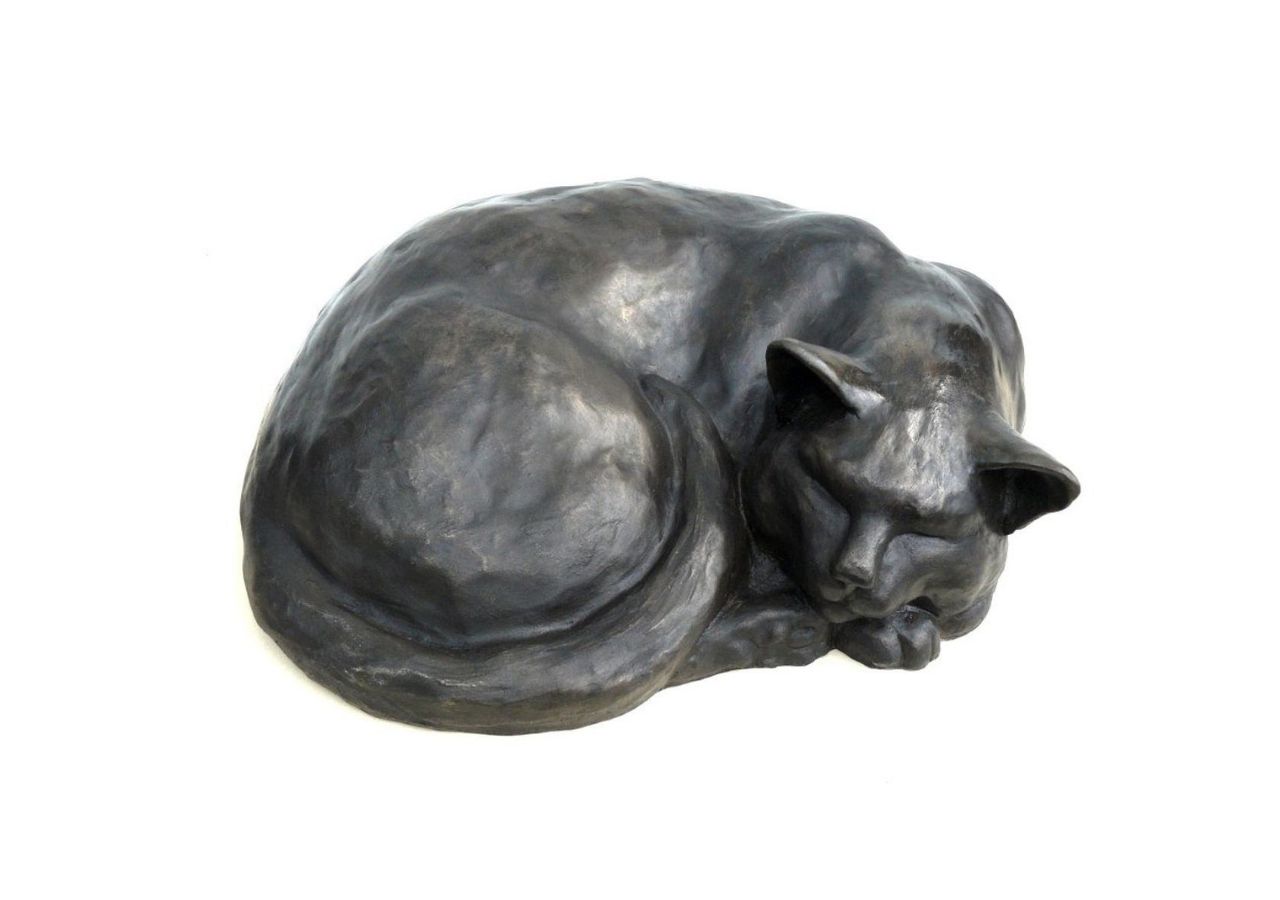 Bronze Sleeping Cat Sculpture Billy
Peter Close is a renowned sculptor known for his exquisite creations. His life size cold cast bronze sleeping cat sculpture is no exception.
With exacting attention to detail, Peter Close has captured the serene and graceful essence of a sleeping cat. The sculpture's cold cast bronze finish adds a touch of realism. Thus creating a timeless and captivating piece that also celebrates the beauty and tranquility of these enigmatic creatures.
The cold cast bronze technique is a process that involves blending bronze powder with a resin compound. This allows for a remarkable level of detail while also bestowing a lustrous, patina-like finish reminiscent of traditional bronze sculptures.
The carefully applied patina contributes depth and character to the sculpture, which also accentuates the contours and textures of the cat's fur.
Whether displayed indoors or nestled within an outdoor garden setting, this bronze sleeping cat sculpture embodies the essence of feline contentment.
The spirit of self satisfaction is the phrase cat sculptor Peter Close uses to describe his series of bronze cat sculptures. This is illustrated perfectly with this bronze sleeping cat sculpture.
A happy, relaxed sleeping cat – a must for collectors of cat ornaments and sculpture everywhere.
Length 35cm/14in
Weight 5 kg
Limited to an edition of 500
If you are in Europe please email for a shipping quote