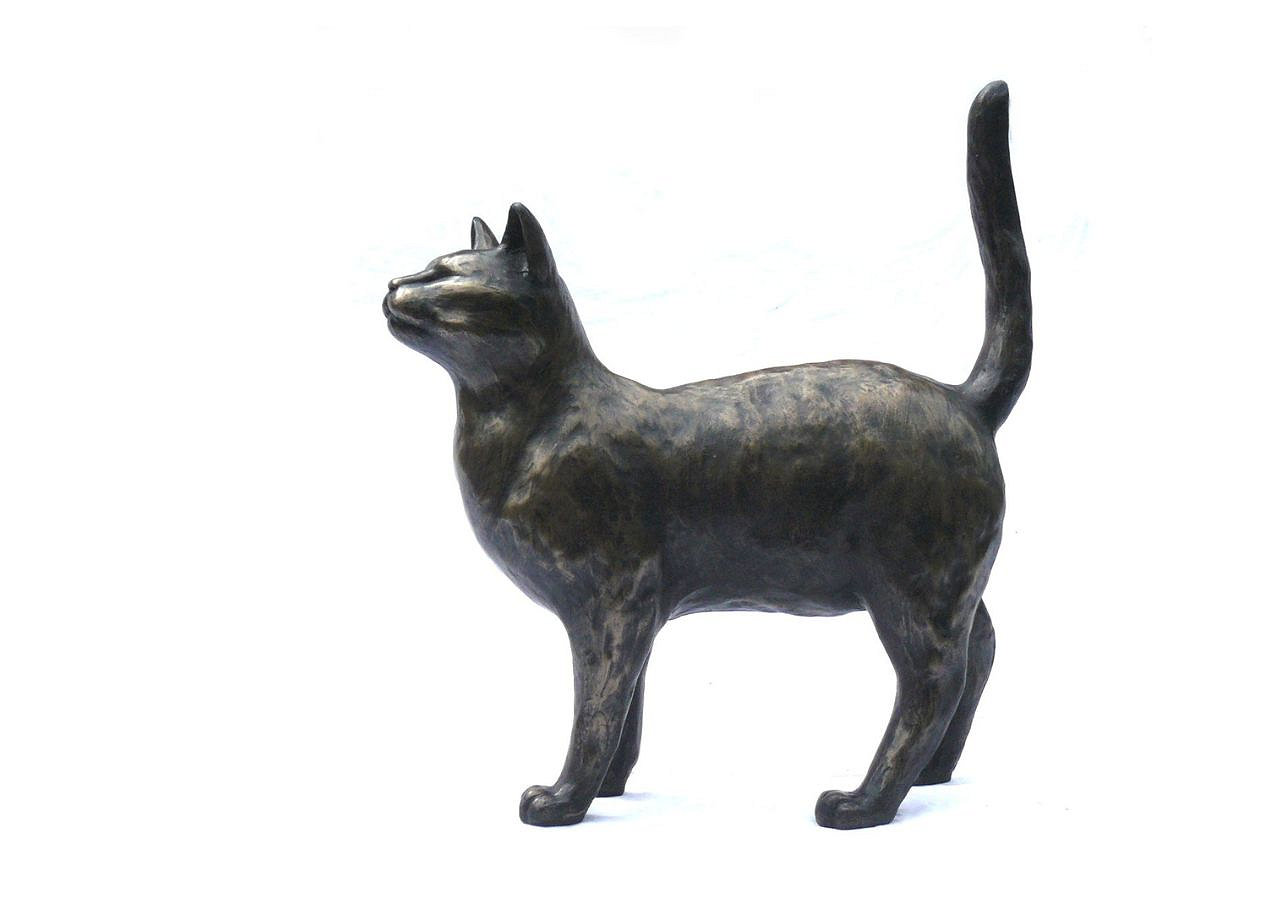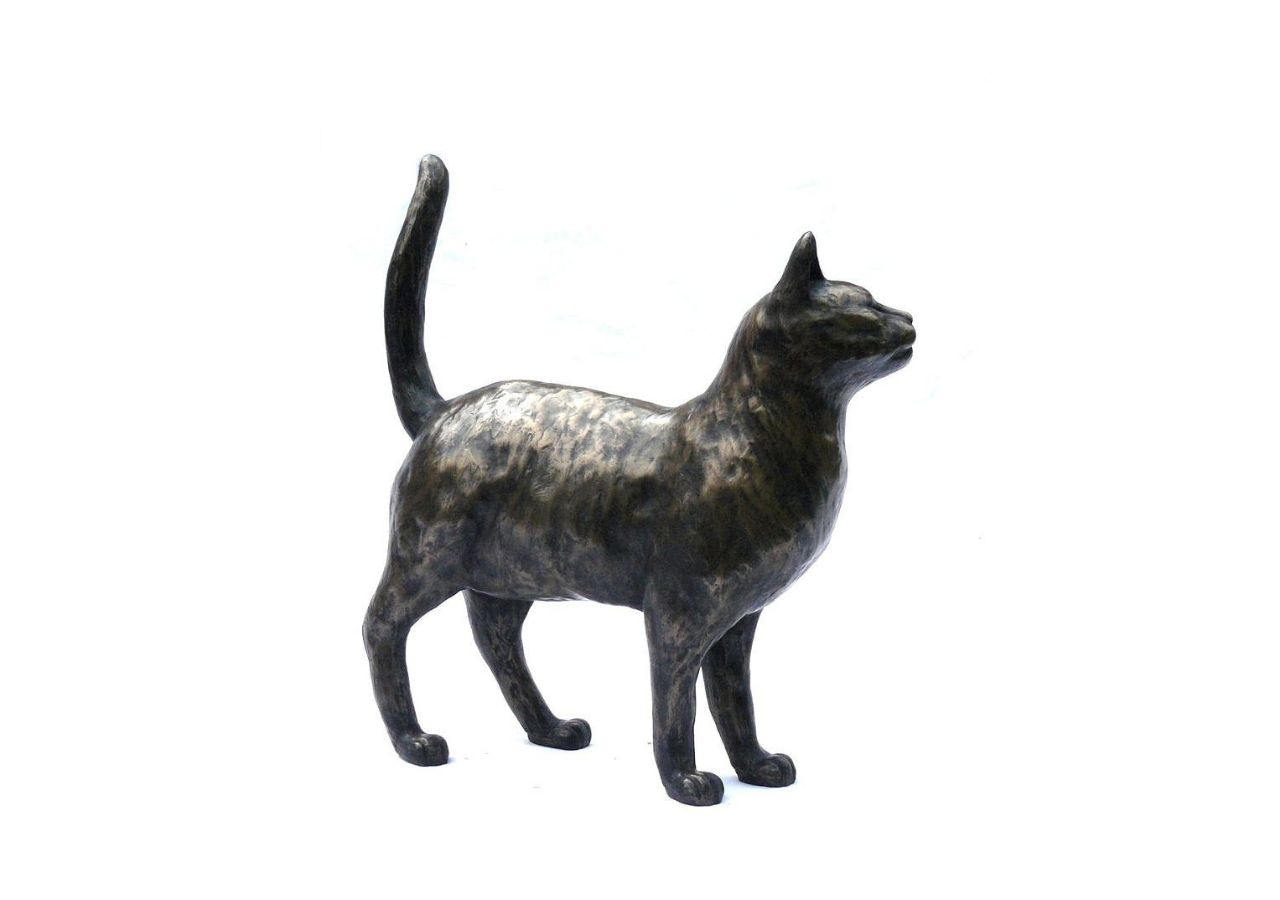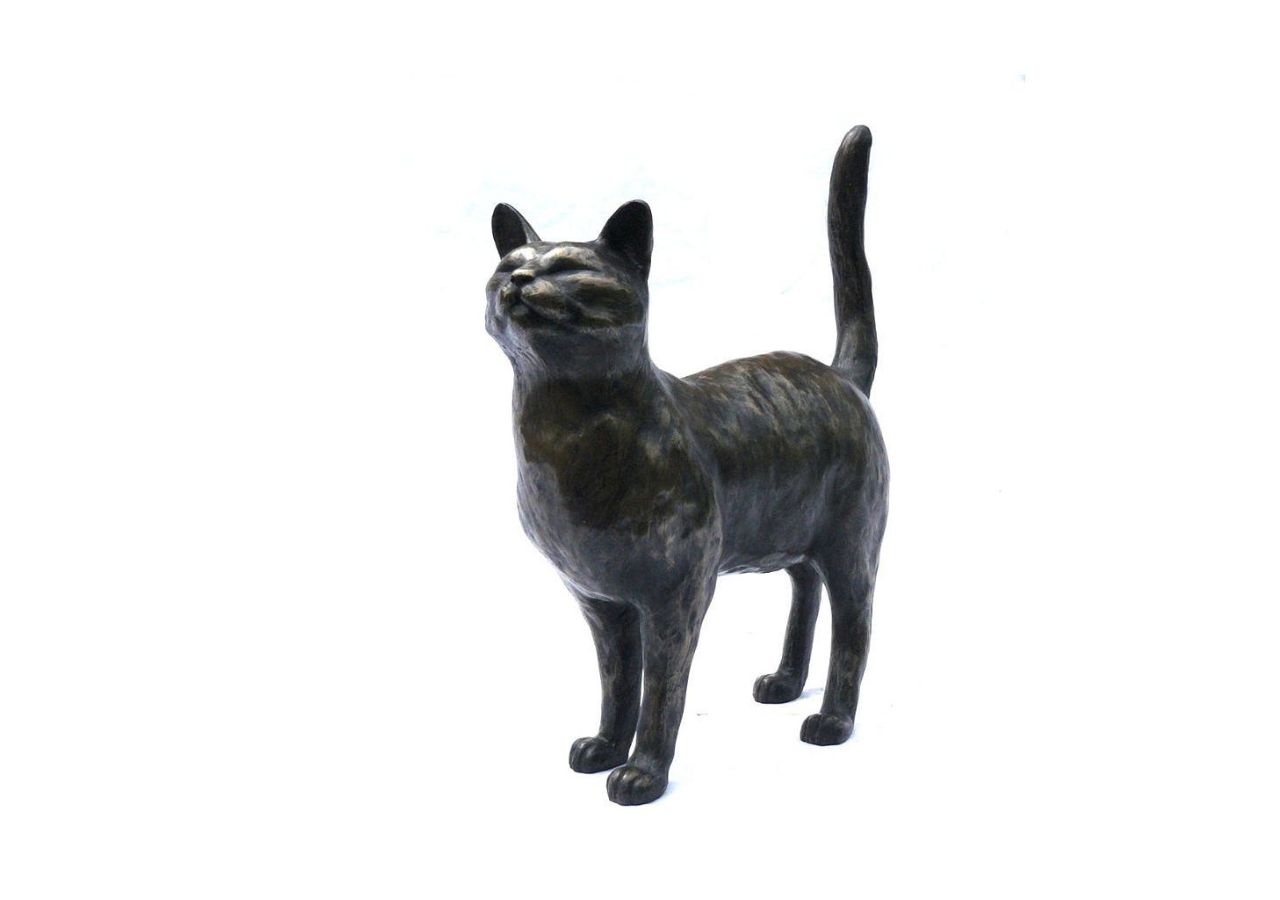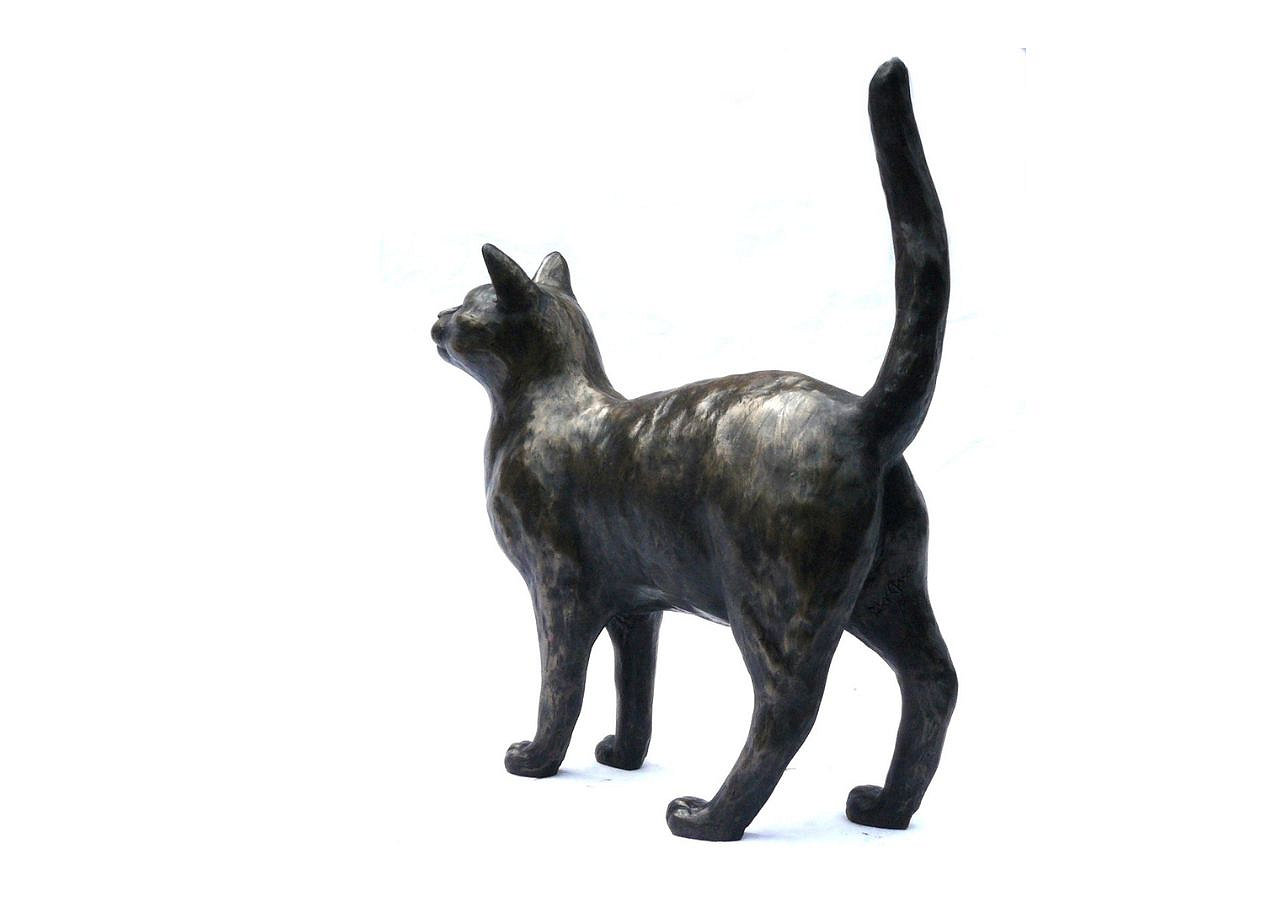 Bronze Standing Cat Sculpture Murphy
A must for any cat lover Murphy is a beautiful standing bronze cat sculpture suitable for display in both home or garden.
Sculptor Peter Close, is celebrated for his creations of life size cold cast bronze cat sculptures. With exceptional attention to detail.
Peter captures the graceful form and of the cat which undoubtedly showcases his understanding of anatomy and the intricacies of feline movement.
The bronze standing cat sculpture stands as a testament to Peter's ability to breathe life into inanimate objects, inviting viewers to marvel at the craftsmanship and also feel a profound connection with the feline world.
Murphy cat sculpture stands upright with his tail arched gracefully behind him and his head held high. His face is a study in feline curiosity and watchfulness.
Murphy's delicate facial features are sculpted with care, conveying a sense of the cat's inquisitive and perceptive nature.
Cast in cold cast bronze, a method which involves combining actual bronze particles with resin. Which results in a material that not only imitates the appearance of traditional bronze but also carries its weight and texture.
Murphy was a rescue cat from Cats Protection, he was a very special boy and we miss him so much.
Height 43cm / 17in
Length 35cm/ 15in
Weight 4.5kg
Limited to an edition of 500
If you are in Europe please email for a shipping quote