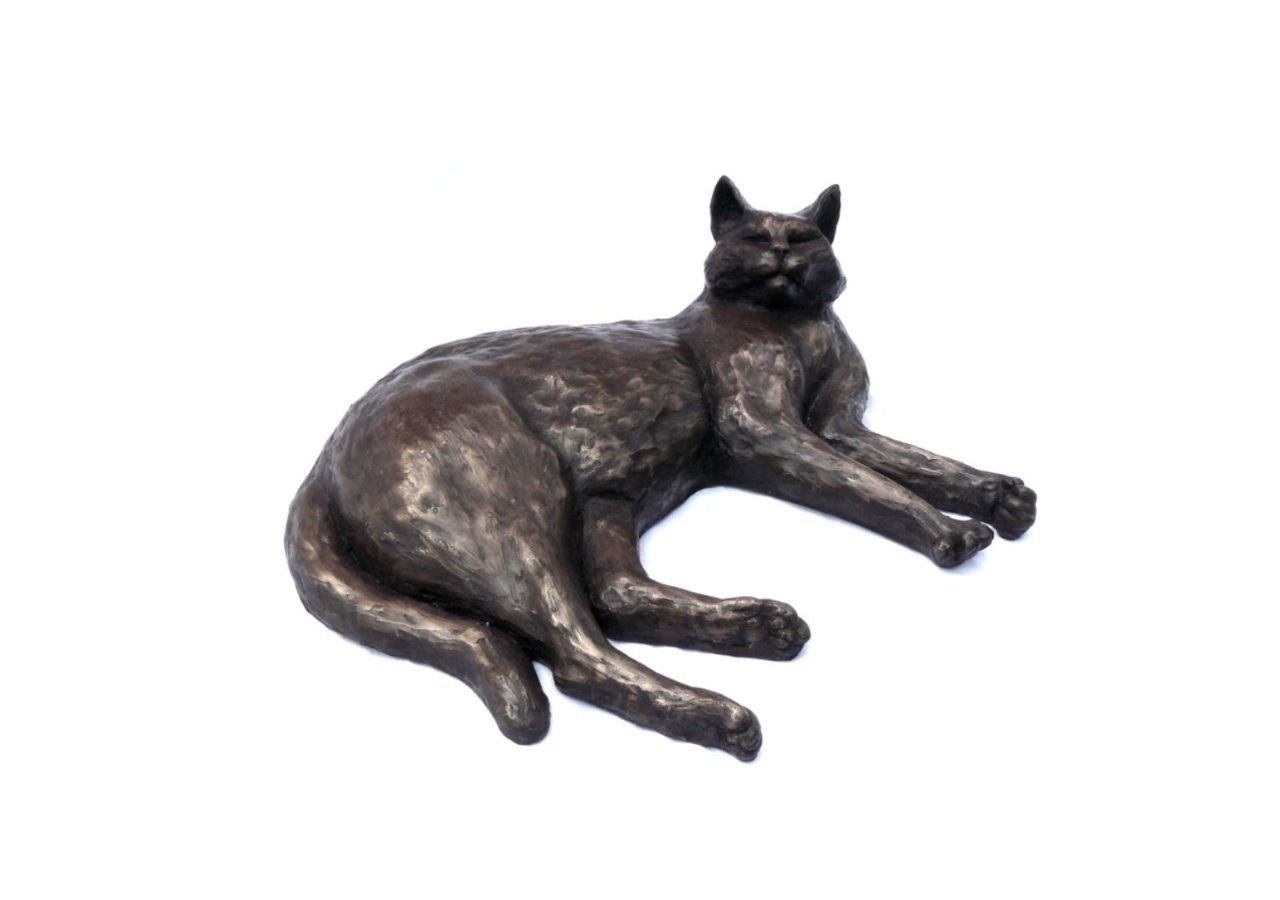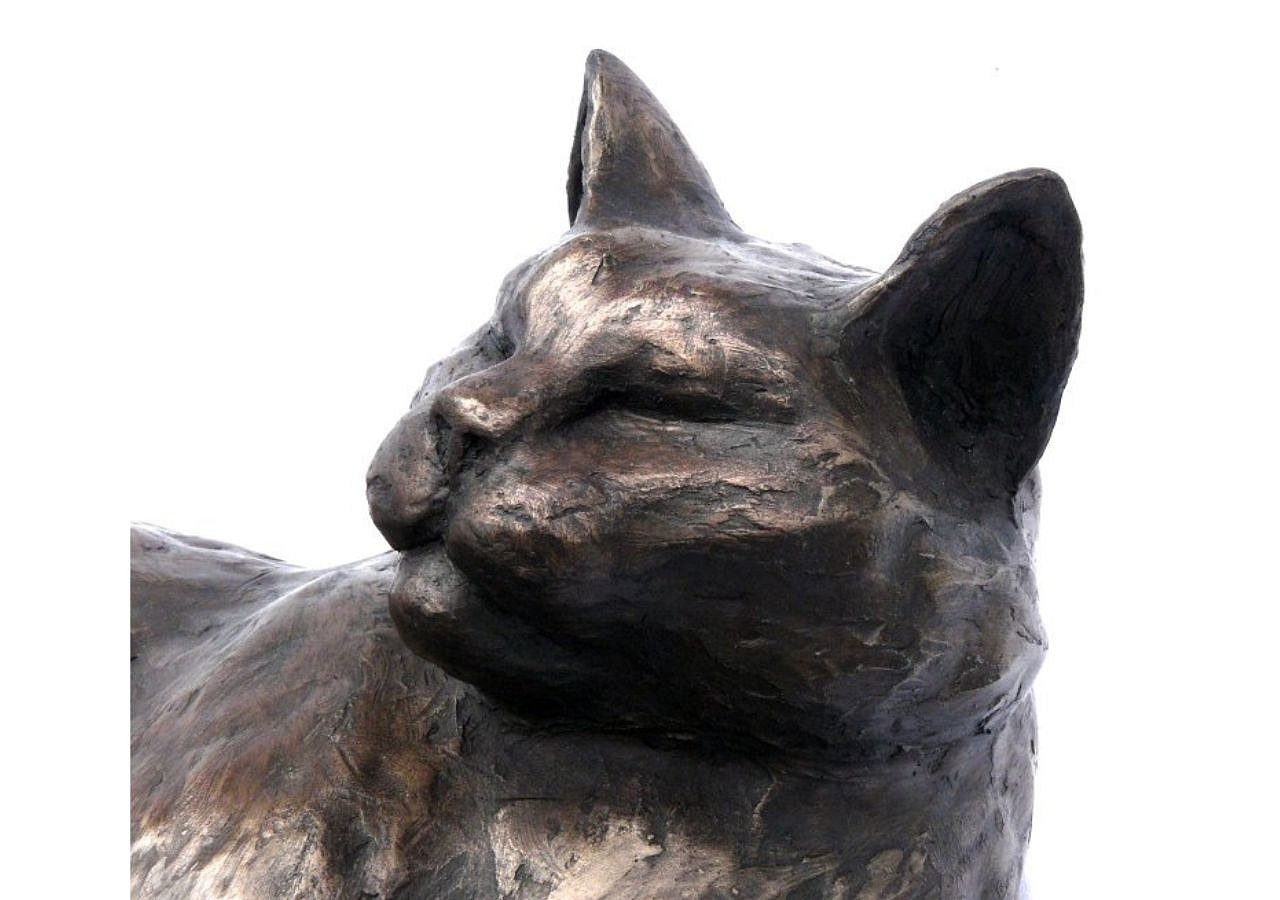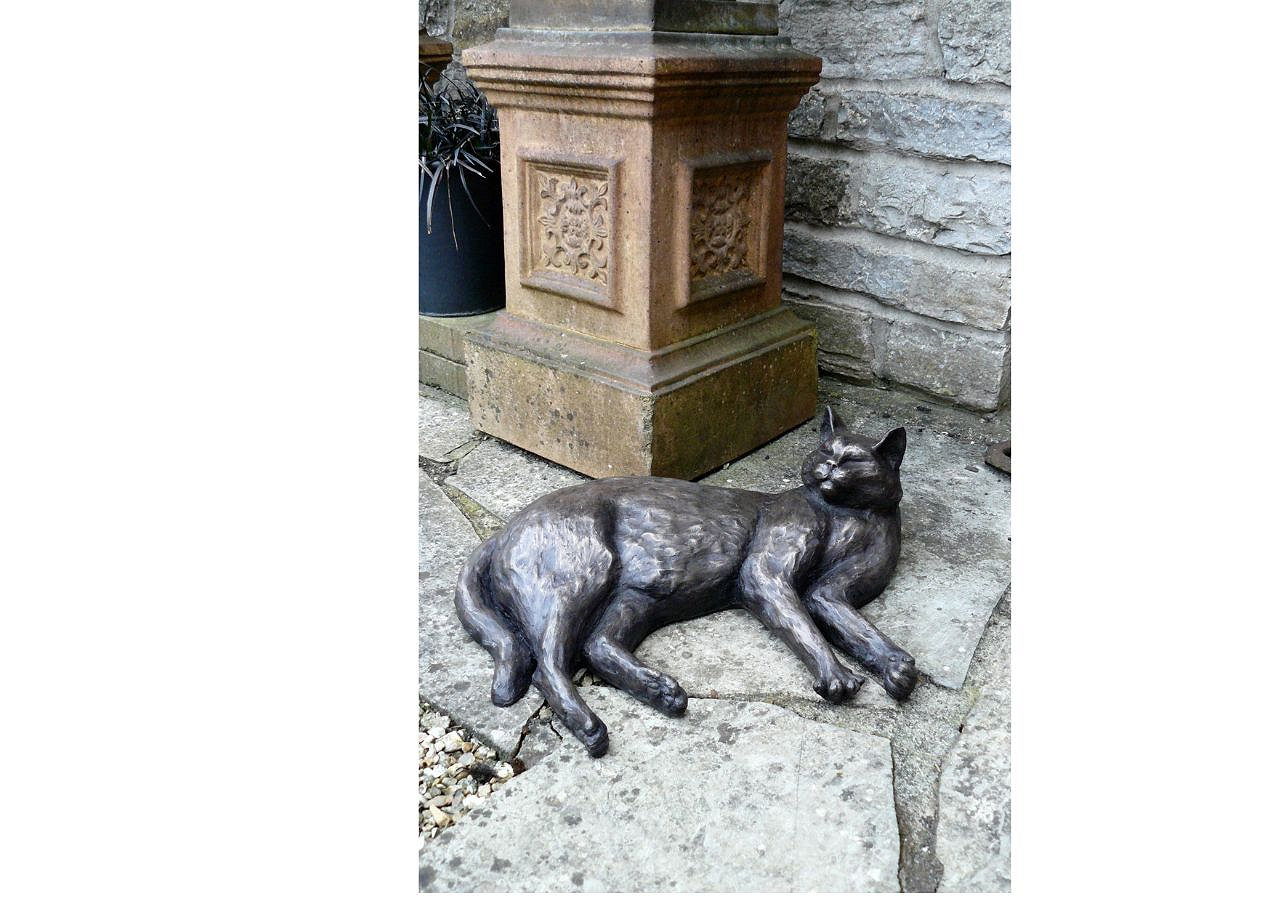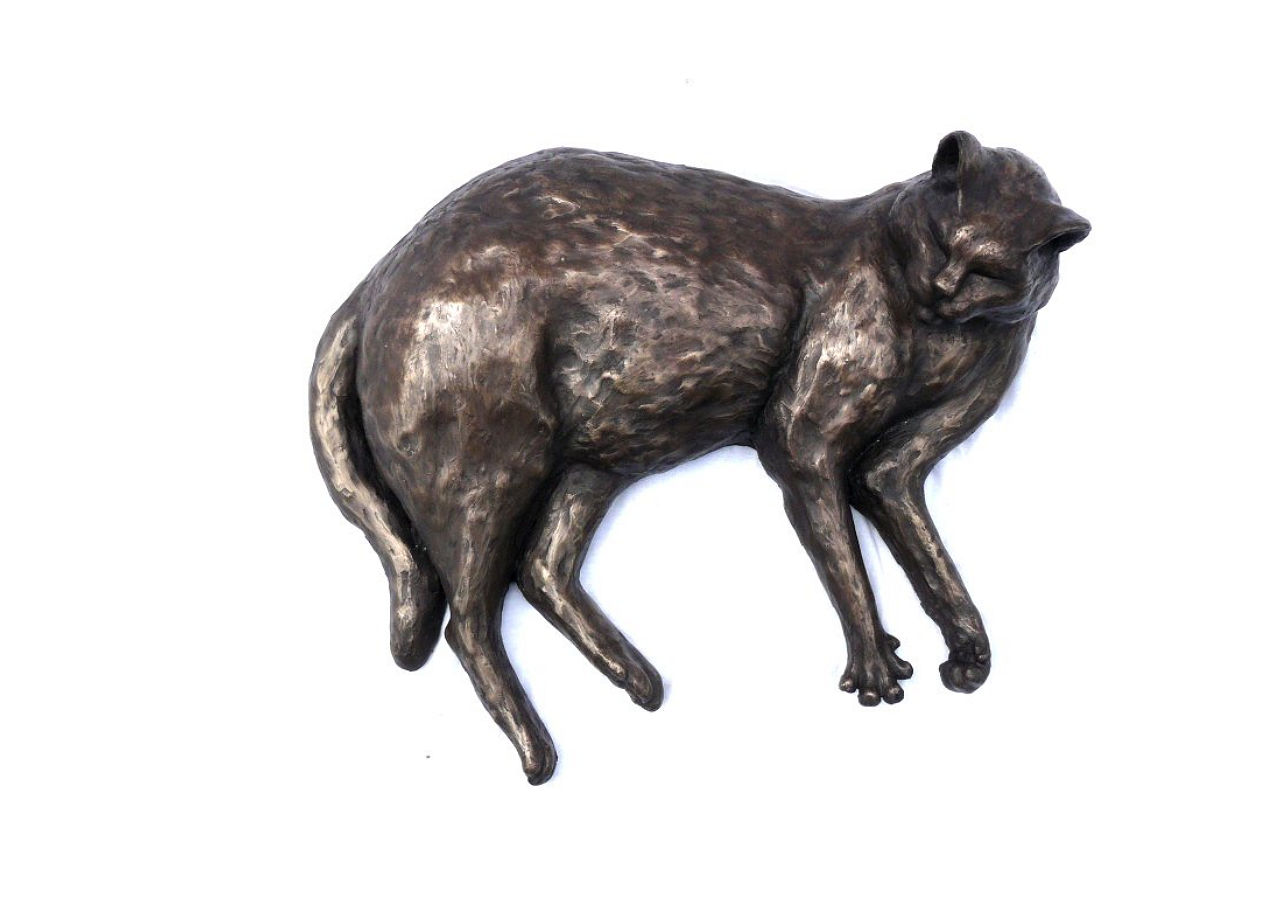 Bronze Reclining Cat Sculpture Buff
The bronze reclining cat sculpture by Peter Close is a testament to the artist's meticulous attention to detail. Alongside his deep appreciation for the graceful beauty of feline forms.
This exquisite sculpture captures the essence of a reclining cat in a moment of tranquil repose. The body is captured in a pose that exudes both relaxation and alertness.
In this particular sculpture the cat is stretching out in a leisurely sprawl. Conveying a feeling of complete ease and comfort.
Buff's paws are delicately detailed, with each paw pad carefully sculpted to achieve a realistic texture. The contours of his body capture the subtle curves and musculature that define a cat's form, so emphasising its languid posture.
The cold cast bronze finish offers a subtle sheen, enhancing the lifelike quality of the sculpture.
This bronze reclining cat sculpture is the largest of our cat bronzes.
This beautiful bronze cat ornament depicts a contented relaxed cat flexing his paws as he stretches in a highly naturalistic pose.
All limited edition sculptures are hand engraved by Peter with its unique edition number and will also come with a signed certificate of authenticity.
Length 51cm/20in
Weight 8kg
Limited to an edition of 500
If you are in Europe please email for a shipping quote