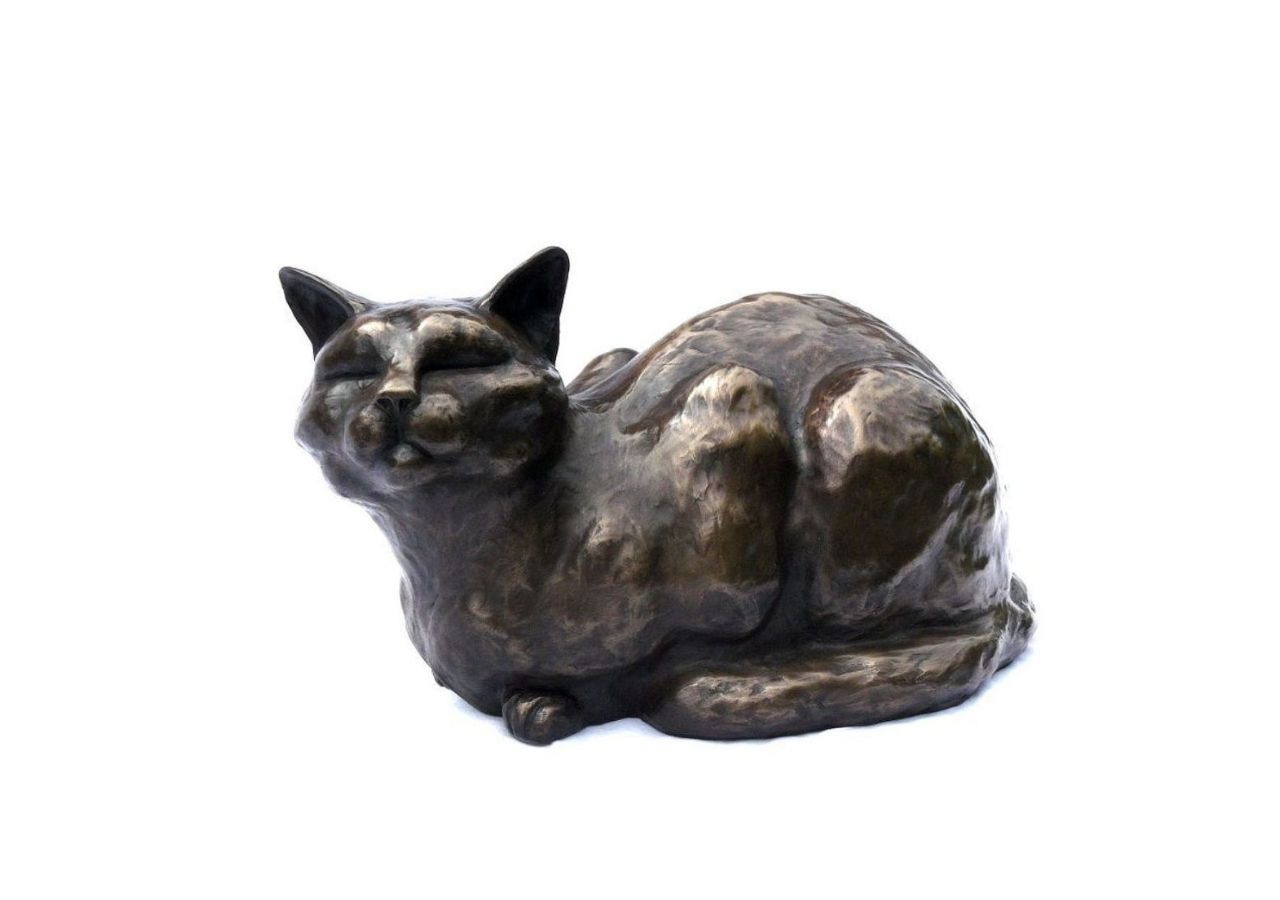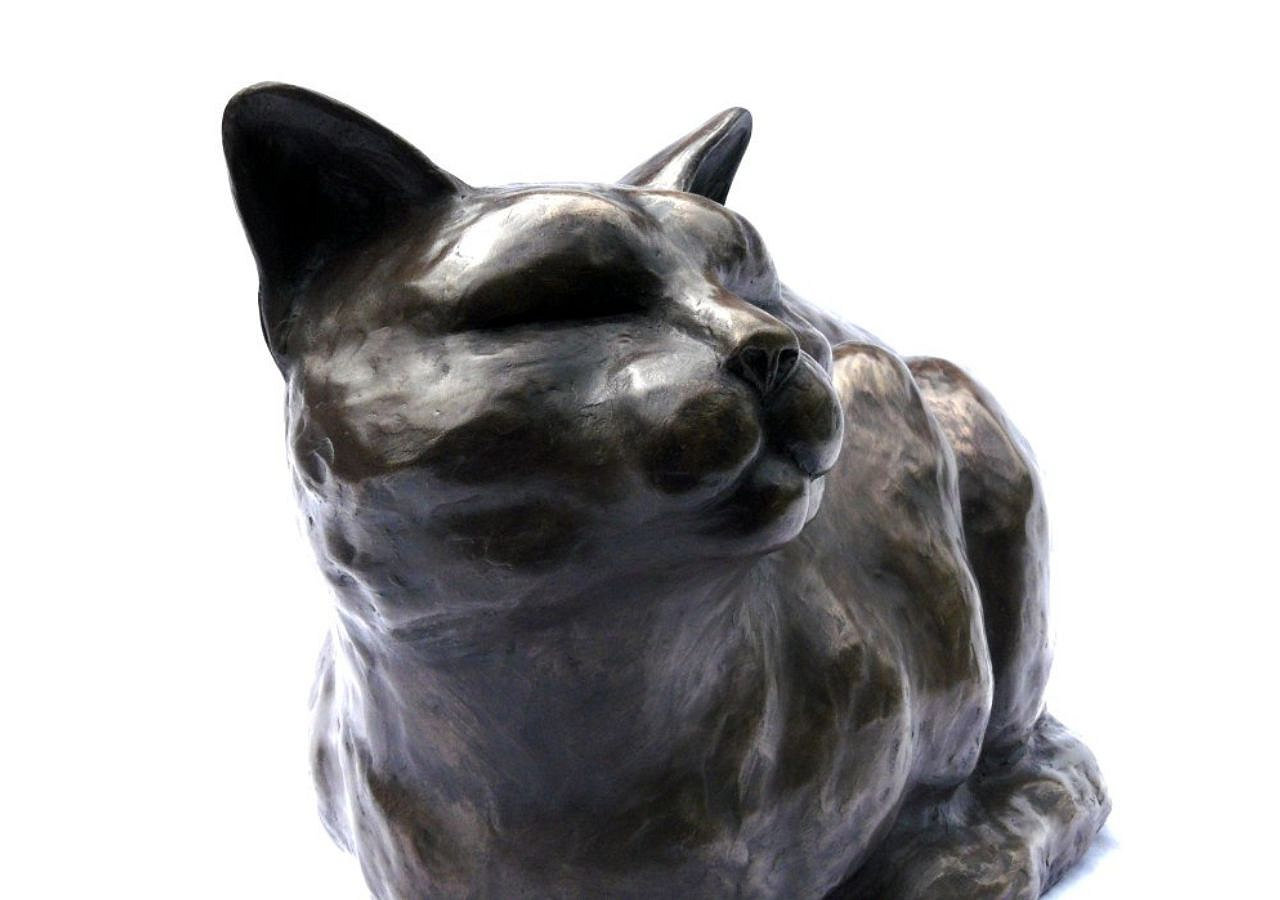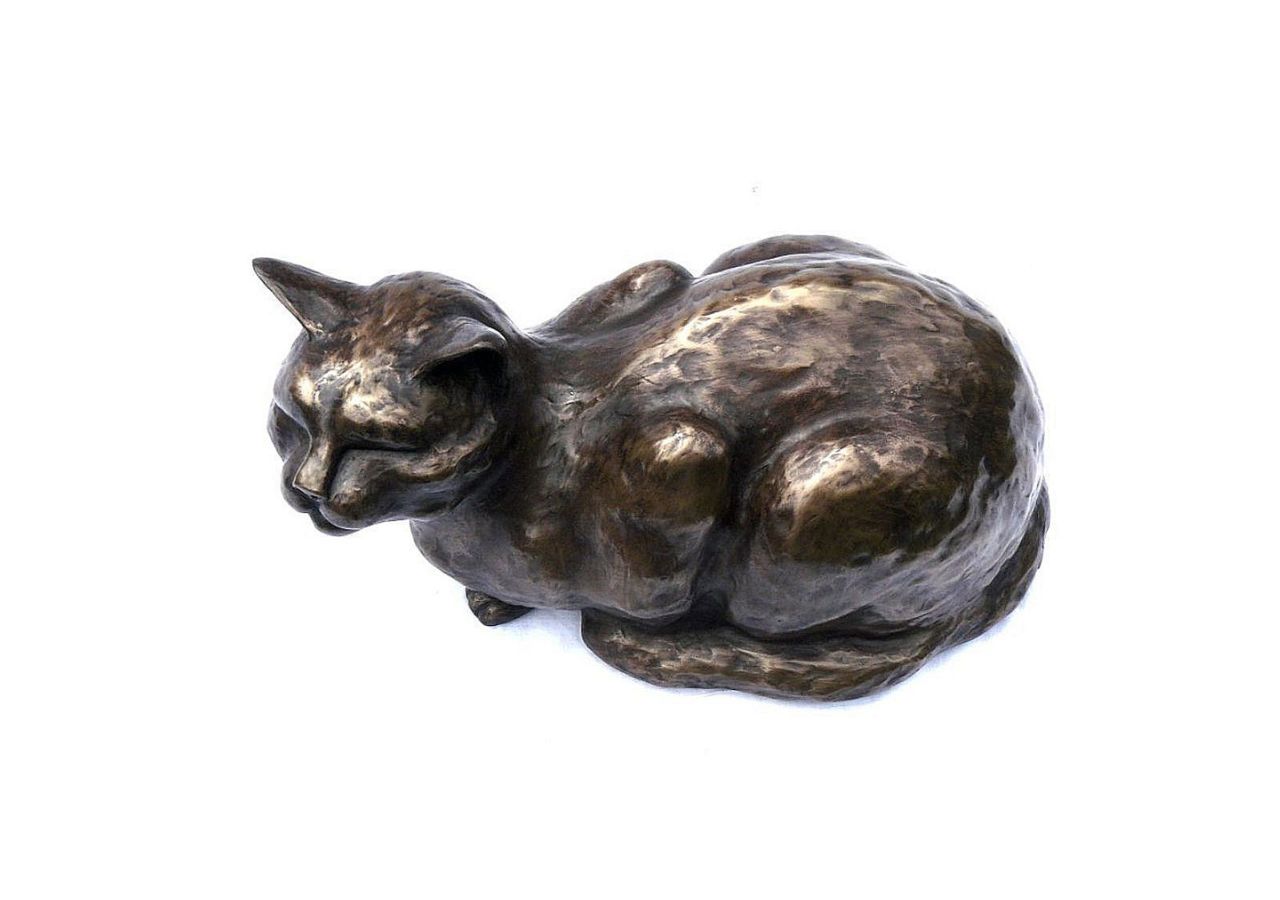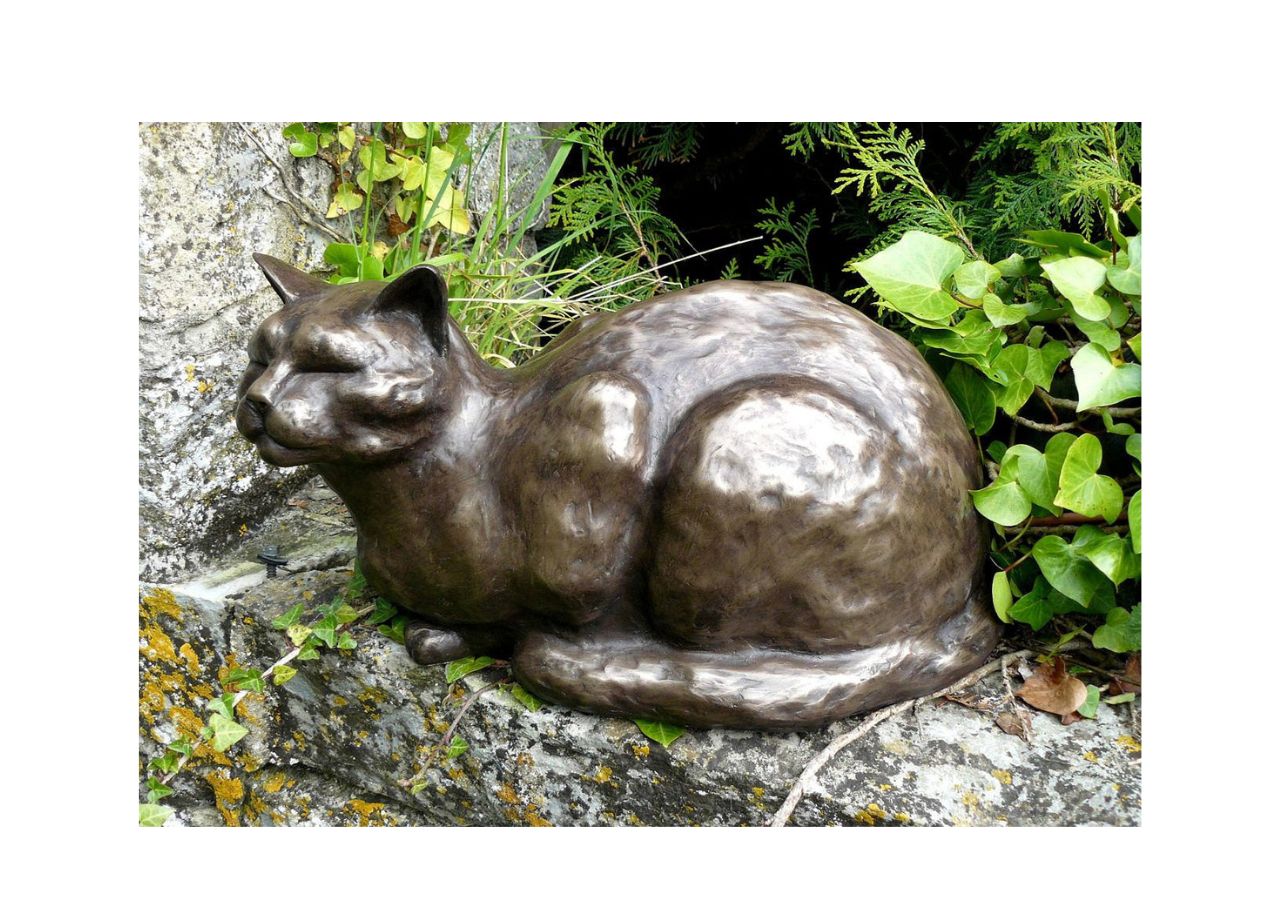 Crouching Bronze Cat Ted
Large Crouching Bronze Cat Sculpture Ted.
Crafted with meticulous detail, this exquisite piece stands as a testament to the beauty and power of the feline form.
Ted, the pet of a neighbor, is a burly tomcat. All of our sculptures are modelled from real life, and they have either been our own much loved pets or the pets of friends or neighbours.
If you're looking for a unique and thoughtful gift for someone who loves cats or appreciates art, a this cat sculpture could be a memorable present.
A bronze crouching cat sculpture is a captivating and lifelike work of art that captures the grace and elegance of a feline in a moment of repose. This sculpture is meticulously crafted to create a striking representation of a cat.
Cast in cold bronze, the sculpture captures the essence of a crouching cat in a moment of contemplative stillness. The artist's skilful hands have immortalised the raw energy and the quiet elegance that define these enigmatic creatures.
Cold cast bronze closely resembles the look and feel of traditional bronze. It has a metallic sheen and can exhibit the same level of detail and texture as bronze sculptures. This makes it an attractive alternative for those who want the aesthetic of bronze without the cost and complexity of traditional casting.
Length 40cm / 15.5in
Weight 6.5 kg
Limited to an edition of 500
If you are in Europe please email for a shipping quote