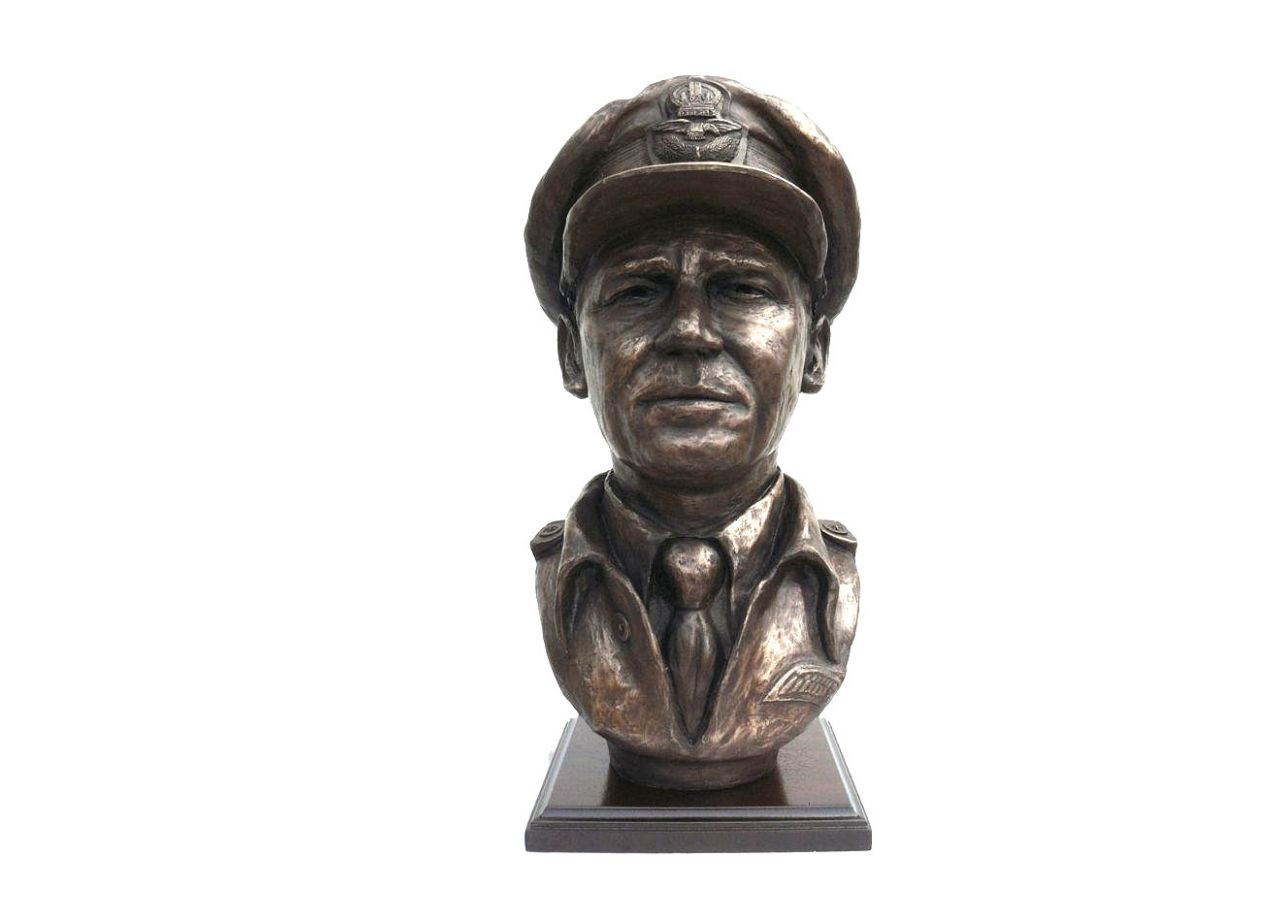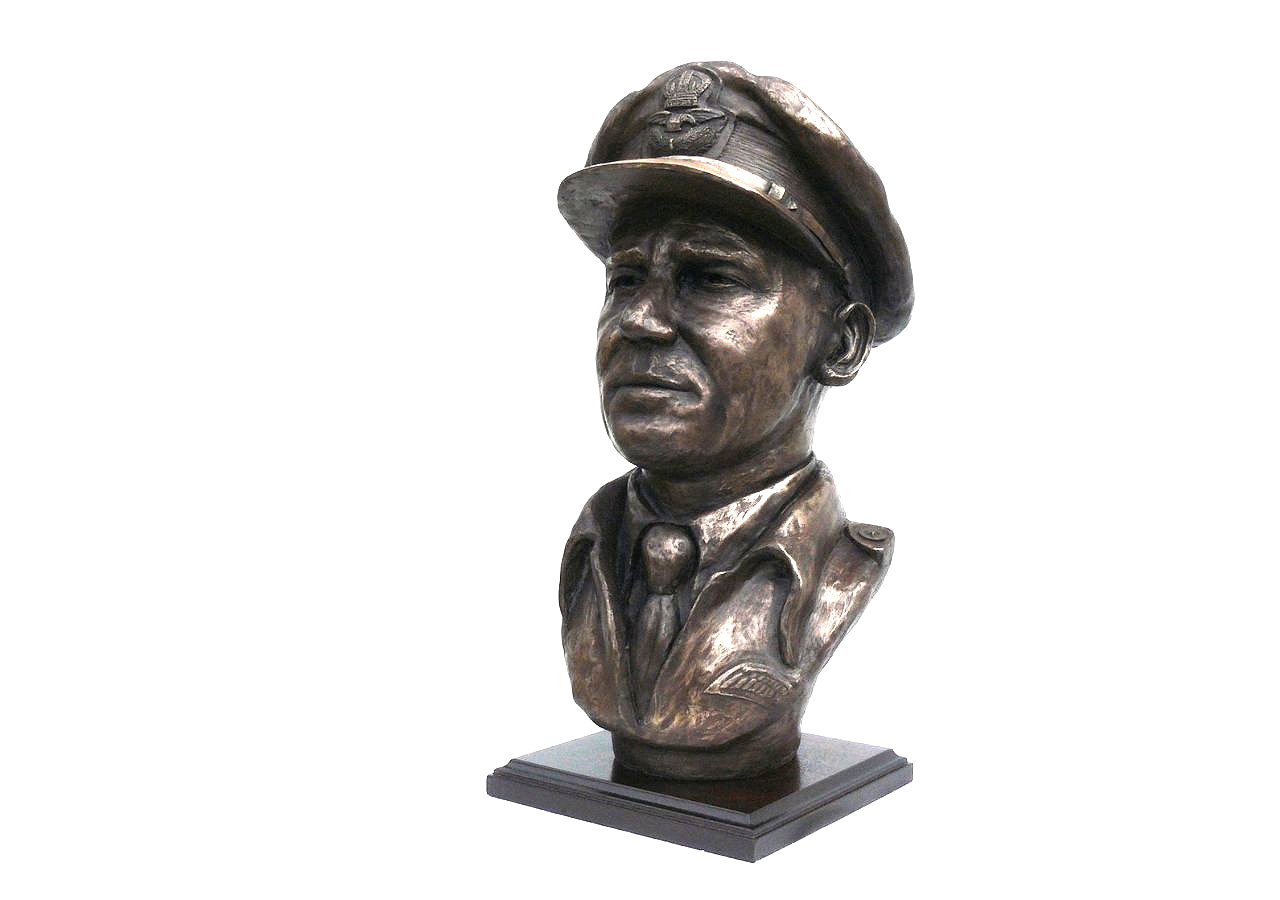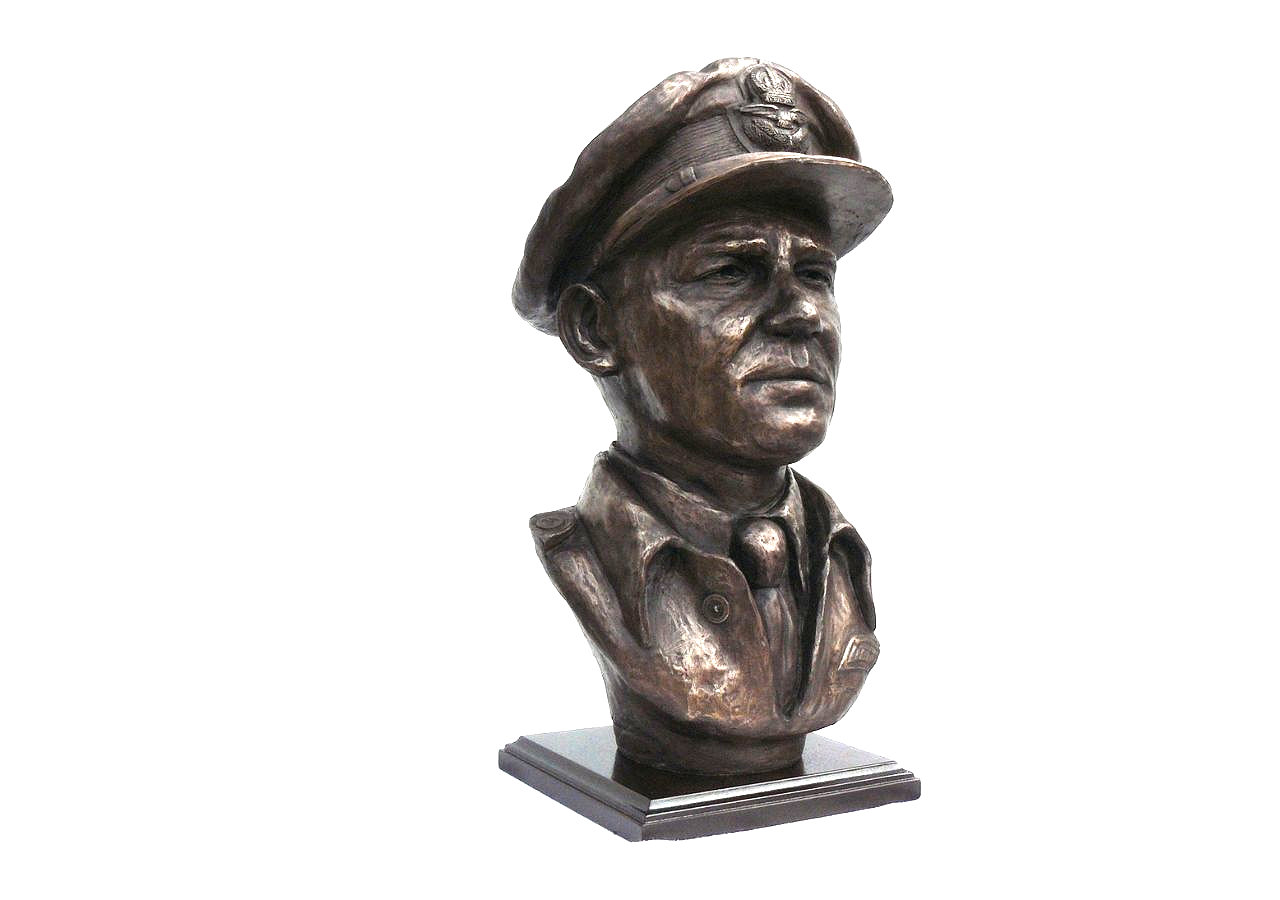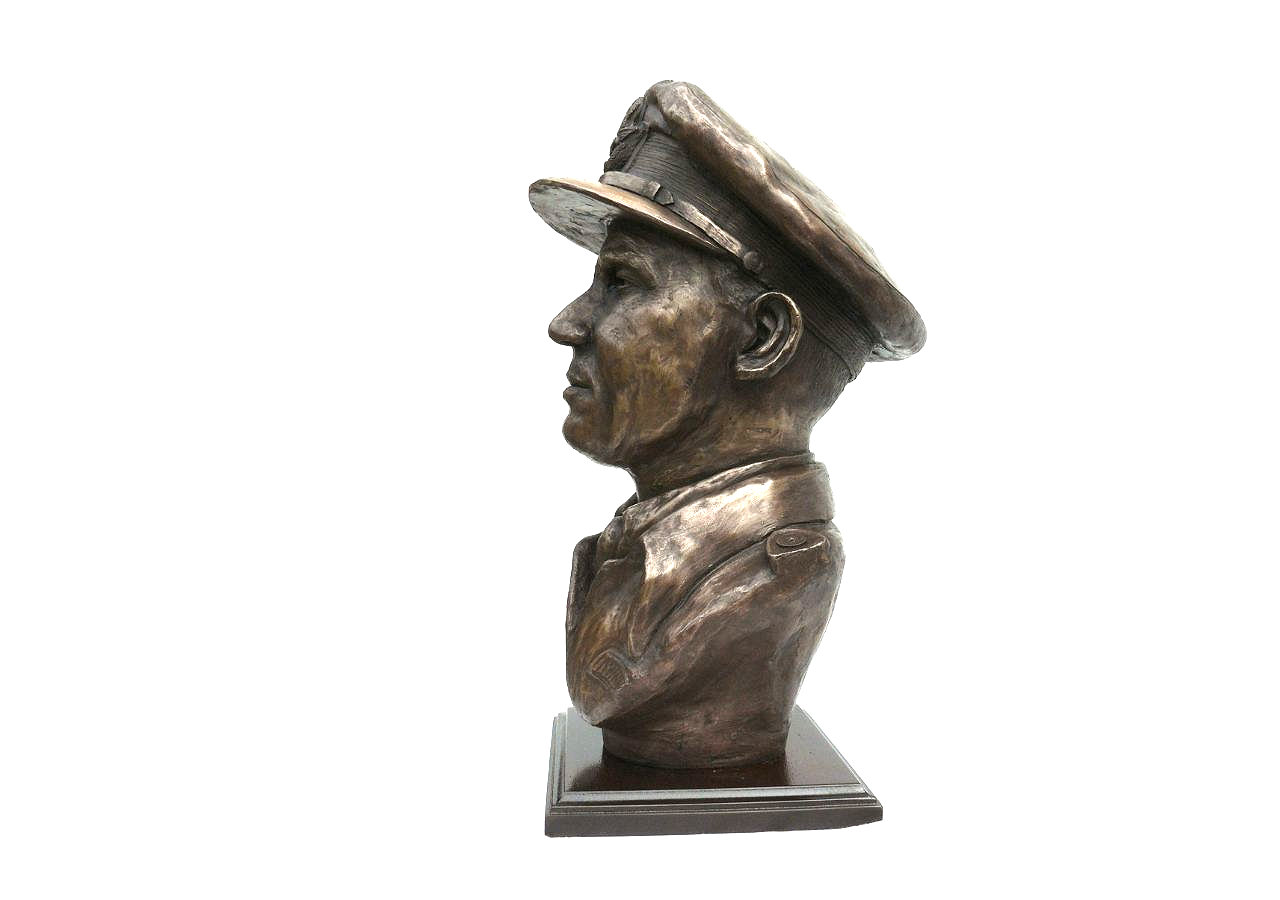 Guy Gibson Bronze Bust
Peter Close has created a magnificent bronze bust commemorating the Dambuster Guy Gibson. This captivating sculpture captures the essence and spirit of Wing Commander Guy Gibson, an extraordinary figure in World War II history.
The bronze bust stands as a testament to Peter Close's exceptional skill and attention to detail. With meticulous craftsmanship, Peter has meticulously portrayed Gibson's likeness, capturing his commanding presence and determination. Every feature of the bust, from the facial expression to the carefully sculpted uniform, conveys a sense of courage and leadership.
The material lends a timeless quality to the piece, adding depth and character to the sculpture. The intricately carved details, such as the folds in the uniform and the texture of Gibson's hair, demonstrate Peter's commitment to authenticity and accuracy.
Measuring approximately 40cm in height, the bust commands attention and draws viewers into the world of Guy Gibson and the heroic exploits of the Dambusters. It is mounted on a wooden base, providing stability and enhancing its overall presentation. The bronze finish adds a touch of elegance and sophistication, ensuring that the sculpture will remain a cherished tribute to Gibson's legacy for generations to come.
Peter Close's bronze bust of Dambuster Guy Gibson serves as a powerful tribute to an iconic figure in military history. It captures the essence of a man who led a daring raid during World War II, displaying unwavering bravery and determination. This sculpture stands as a testament to the indomitable spirit of those who fought for freedom and serves as a poignant reminder of the sacrifices made by the brave men and women of the Dambusters.
At the outbreak of World War II Guy Gibson was a pilot with 83 squadron in 1943 he was chosen to command the newly formed 617 Squadron created to destroy the hydroelectric dams in the Ruhr. To accomplish this they were provided with the bouncing bomb designed by Barnes Wallace. The bombs had to be dropped from 60 feet from a predefined distance to skip across the water in to the dam face and then roll down it to explode at a predefined depth. In order to succeed this had to be carried out at night and on the night of 16th May 1943 Gibson led his force of specially modified Lancasters.
Gibson was awarded the VC for his role in the mission but was destined not to survive the war. After a lecture tour of the USA and writing the book Enemy Coast Ahead Gibson returned to active duty but was shot down and killed piloting a Mosquito over the Netherlands in 1944.
In the words of Marshal of the RAF Sir Arthur 'Bomber' Harris "Guy Gibson was as great a warrior as this Island has ever bred"
Height 40cm/16in
Weight 5 kg
Made of cold cast bronze
Limited to an edition of 350