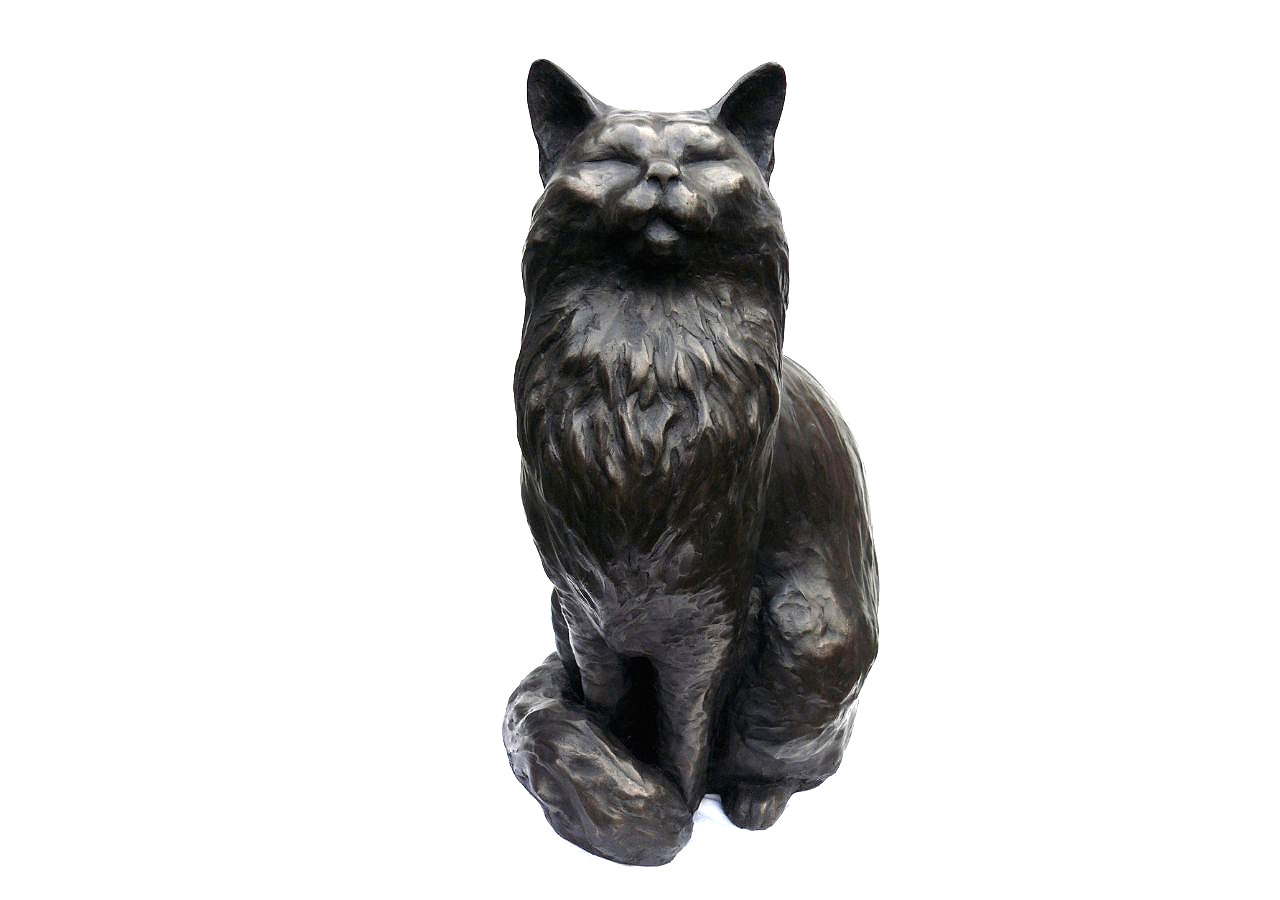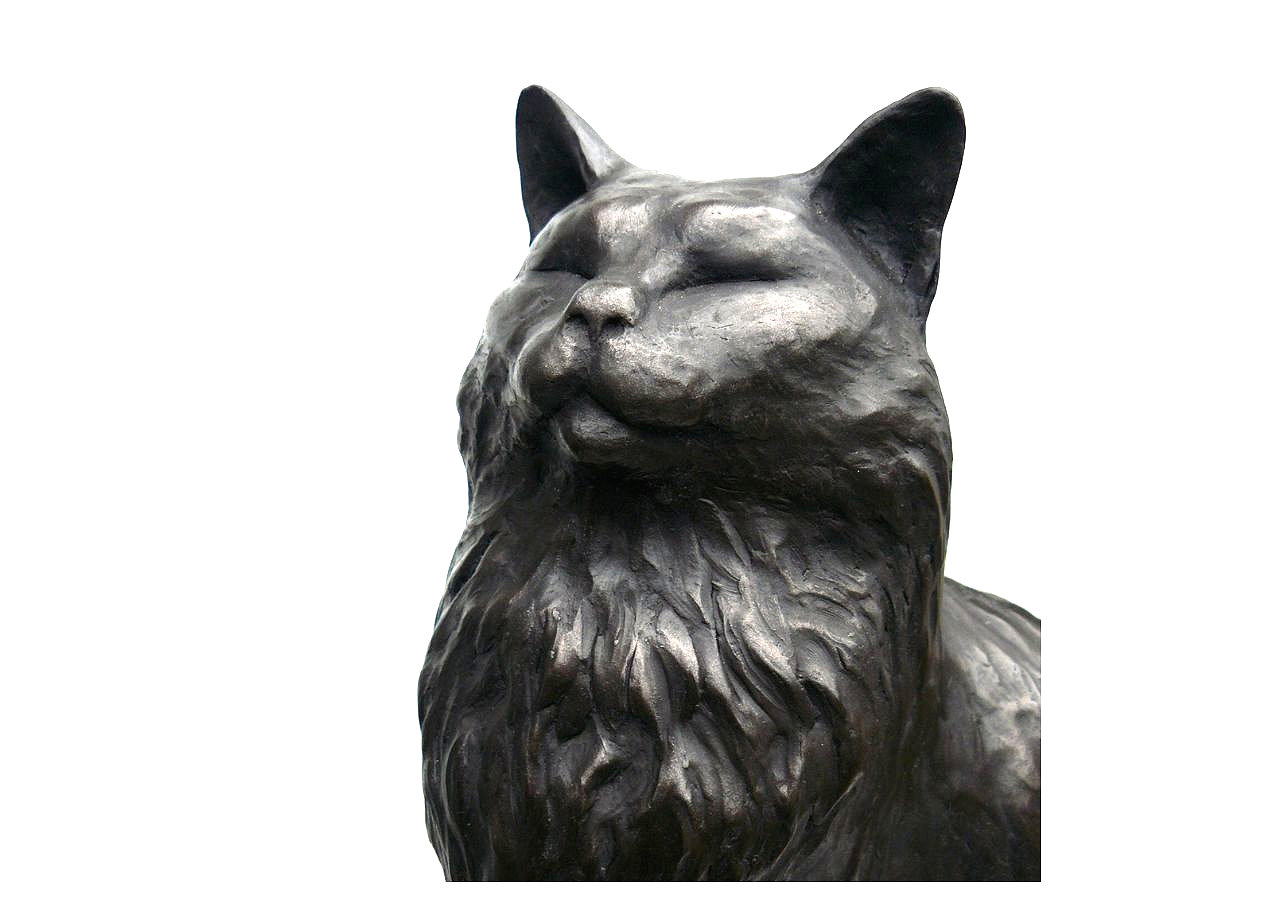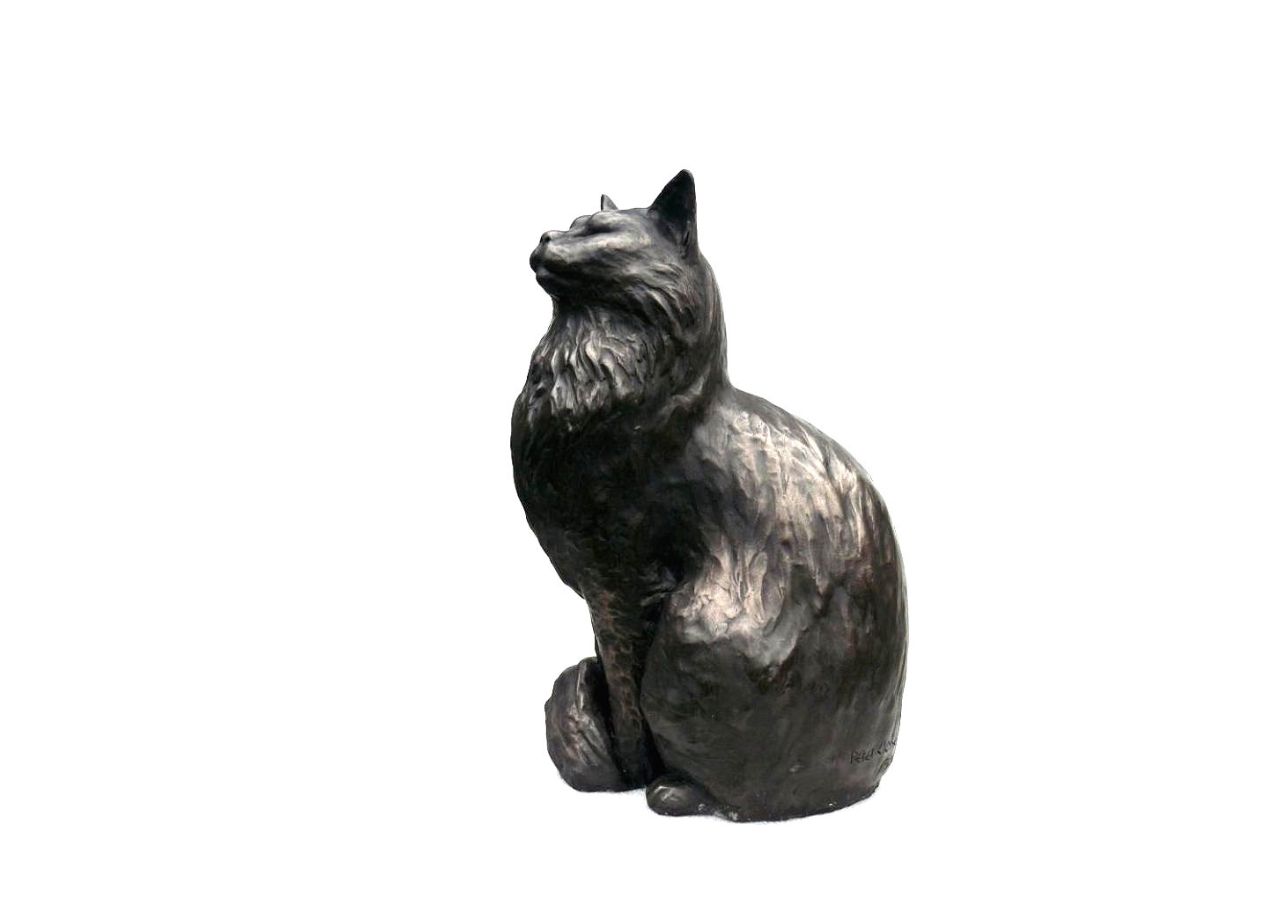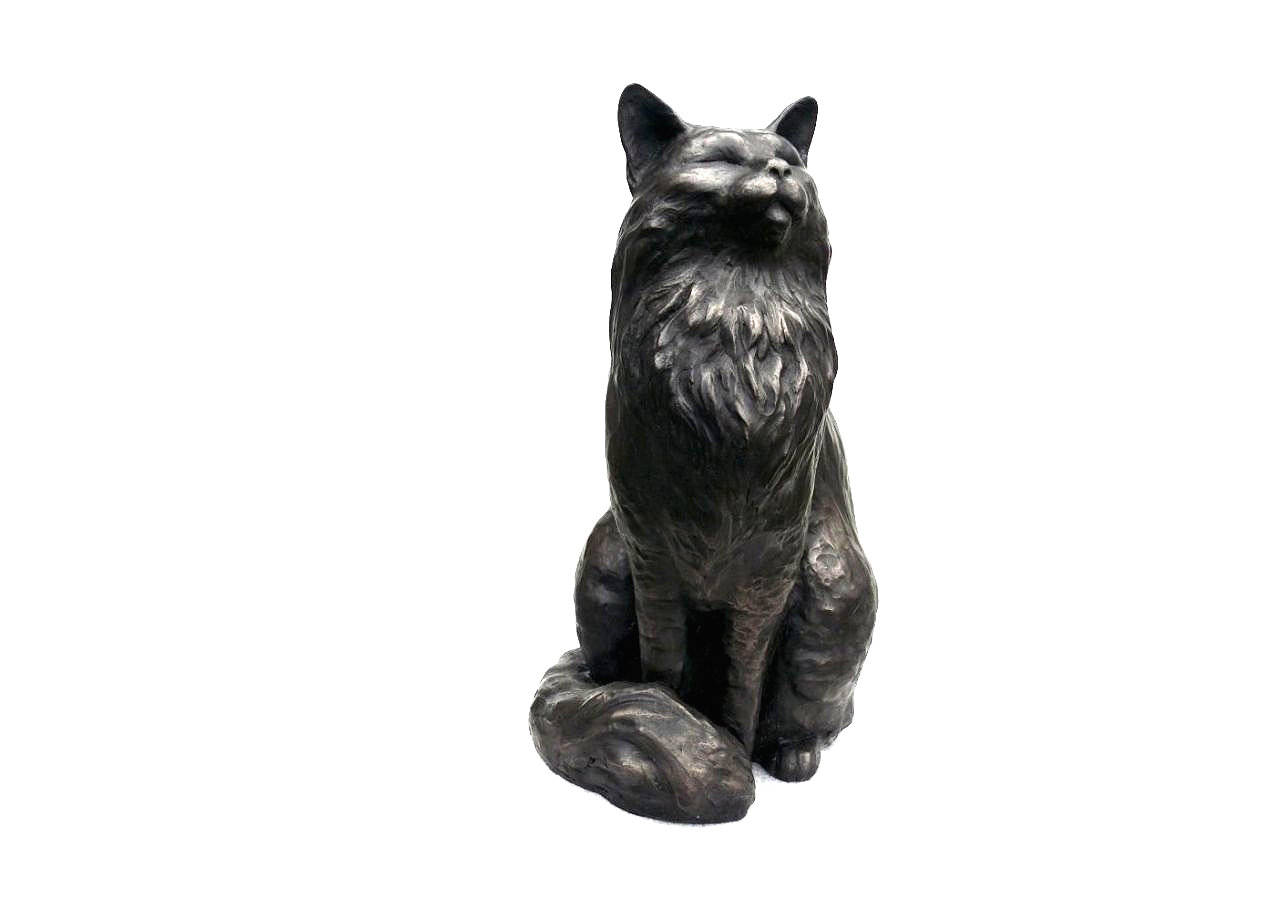 Bronze Long Haired Cat Sculpture Millie
This bronze long haired cat sculpture is a captivating work of art that also skilfully captures the grace and allure of a feline form. Crafted from cold cast bronze, a durable and lustrous material, which showcases the sculpture's meticulous attention to detail.
The patina on the cold cast bronze surface adds depth and character to the sculpture. Peter has also chosen a warm and rich tone that complements the subject matter. As light plays upon the surface, it accentuates the details of the fur and adds a sense of warmth to the overall composition.
Millie's facial features are exquisitely sculpted. Her eyes, nose, and mouth exhibit a level of detail that breathes life into the sculpture.
Millie is Peter's first bronze long haired cat sculpture. Our thanks go to the Dragonetti family for allowing her to be included in the limited edition range.
Without doubt this bronze sculpture of a long haired sitting cat is a masterful work of art.
The cat sculpture captures the grace, beauty, and mystique of these beloved animals. It serves as a tribute to the elegance of felines and the craftsmanship of the sculptor.
Height 40cm / 15in
Weight 8kg
Made of cold cast bronze
Limited to an edition of 500
If you are in Europe please email for a shipping quote