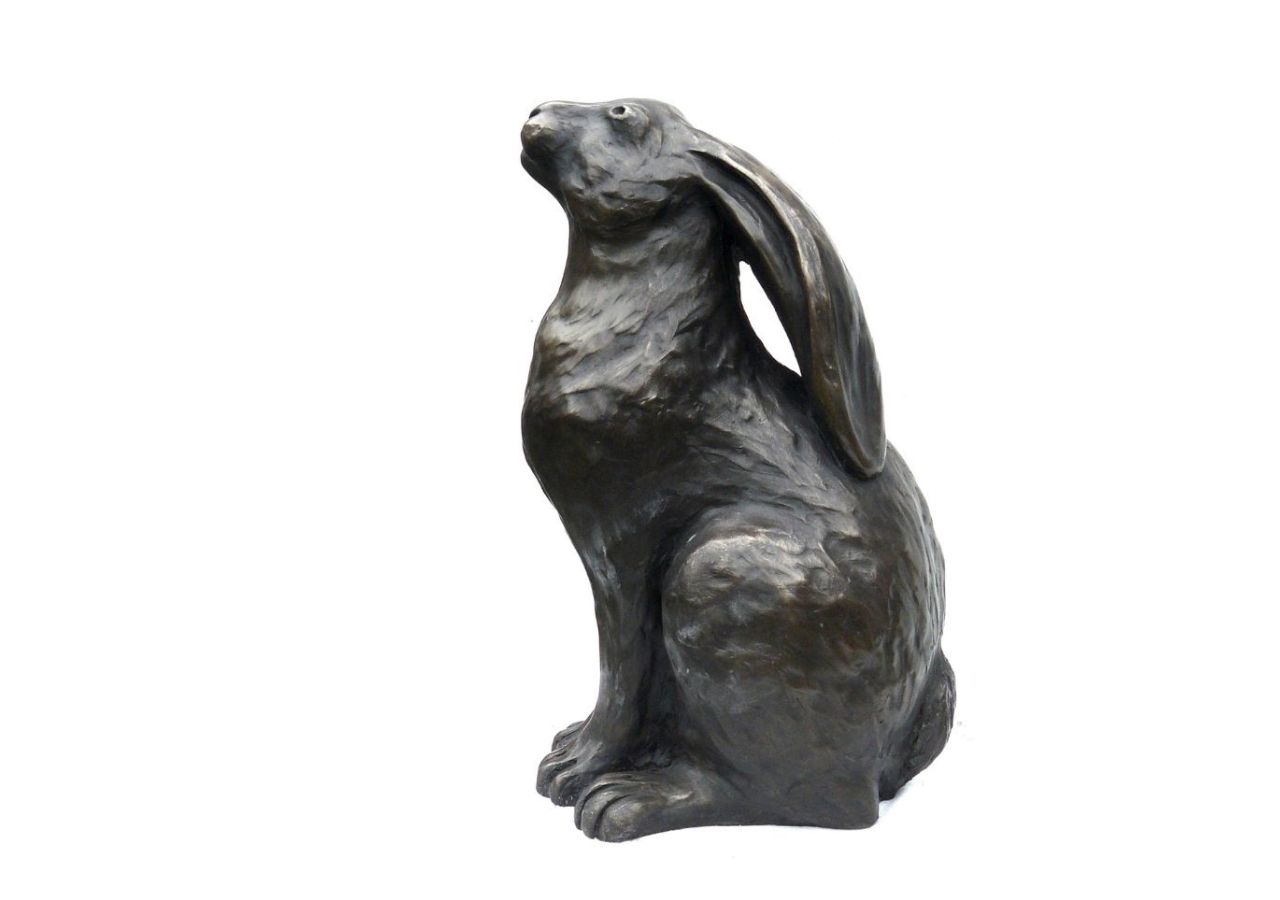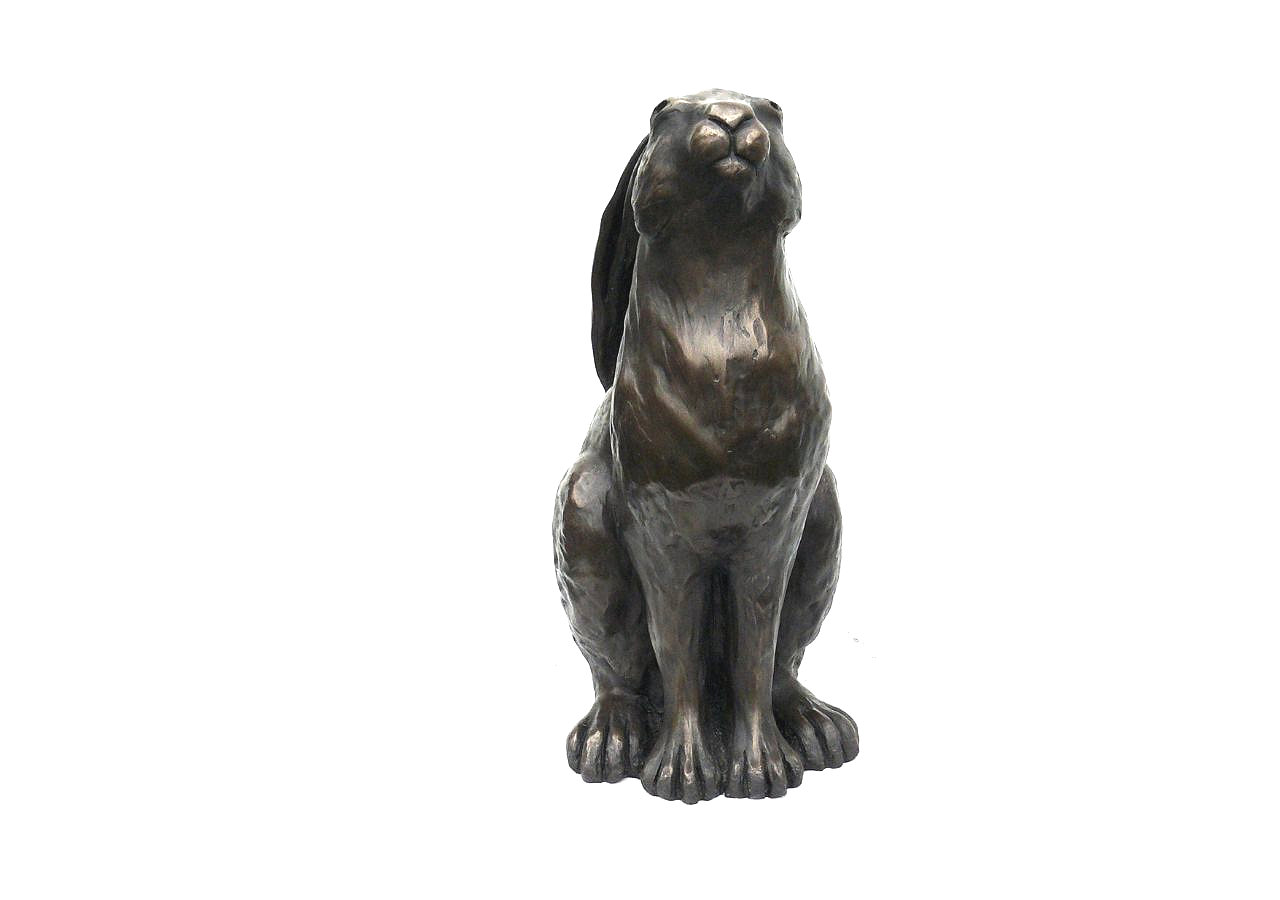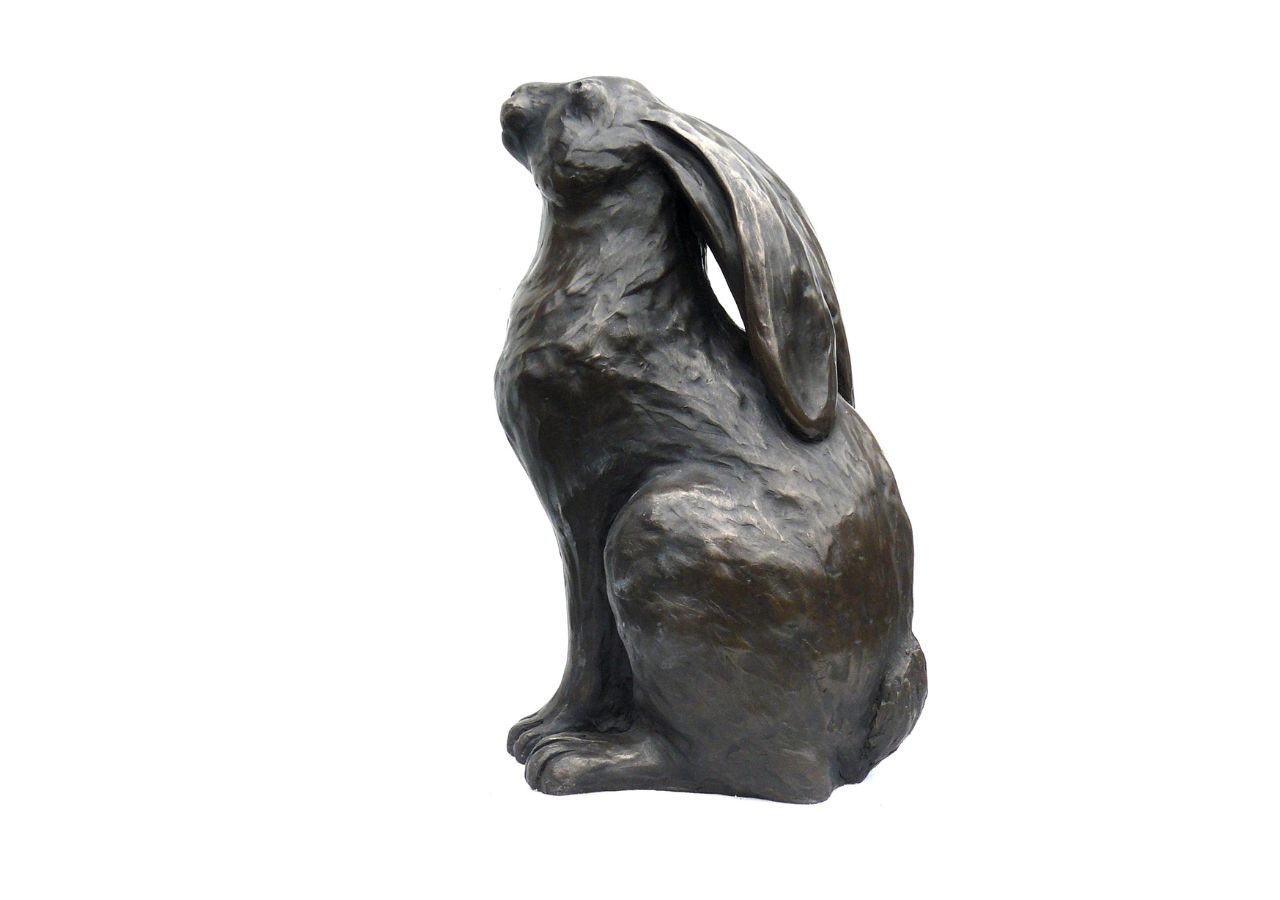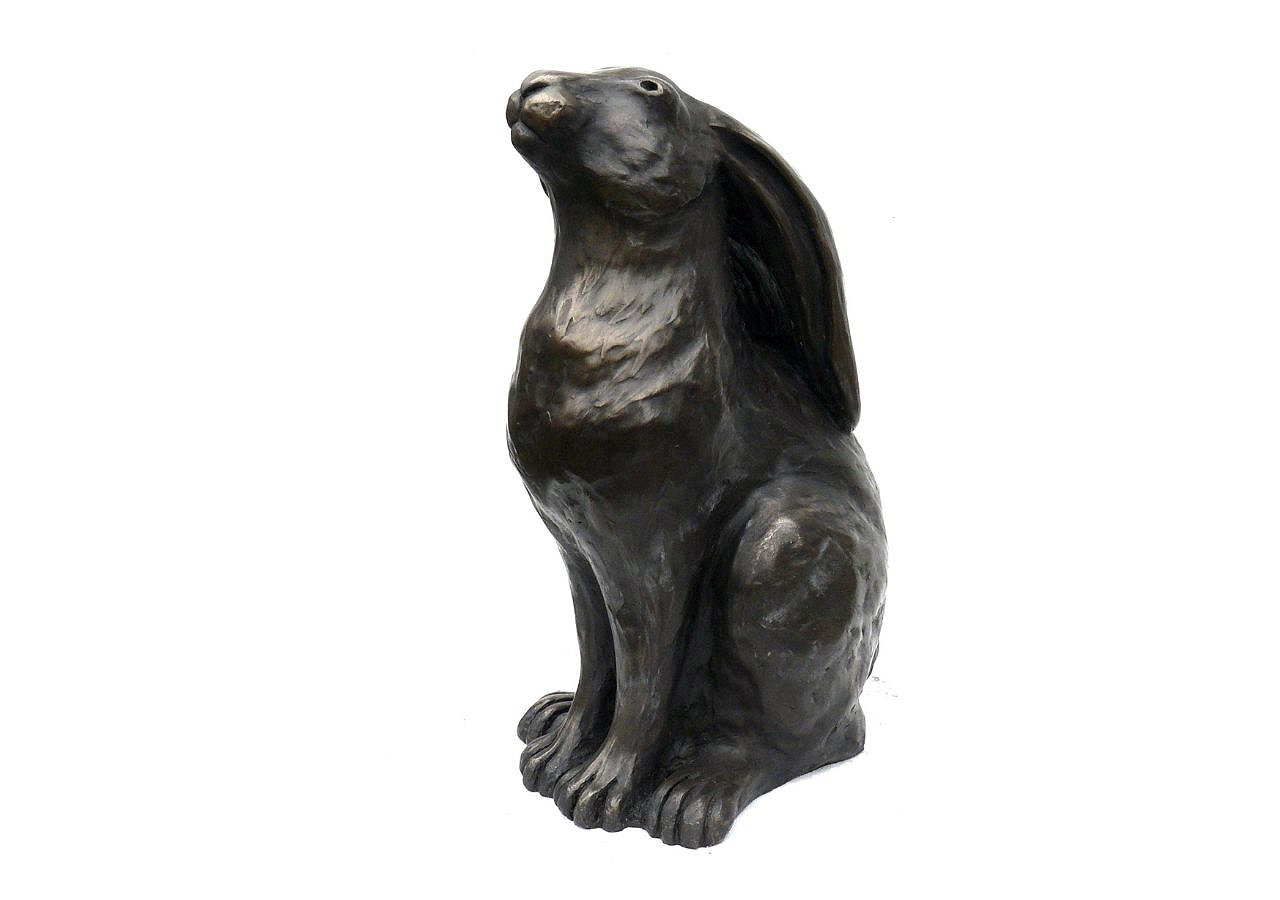 Moon Gazing Hare Sculpture
Peter Close's cold cast bronze moon gazing hare sculpture is a magnificent work of art. The sculpture captures the essence of tranquility and mystique.
Crafted with precision and attention to detail, this bronze sculpture showcases the artist's skilled interpretation of the hare in a moment of contemplation beneath the moon.
The cold cast bronze technique used involves mixing bronze powder with a resin compound. This results in a sculpture that mimics the appearance and texture of traditional bronze while being more affordable and easier to produce. This technique allows for intricate detailing and a smooth, lustrous finish.
The moon gazing hare sculpture depicts a hare sitting on its hind legs, while its large, expressive eyes seem to gaze wistfully at the moon above.
This hare sculpture is a striking centrepiece that can enhance any space. Whether displayed as a standalone piece or as part of a larger collection, this cold cast bronze moon gazing hare sculpture is sure to captivate viewers with its ethereal beauty and evoke a sense of wonder and tranquility.
There is an old image of the Hare and the Moon. All these factors linked the hare to the lunar cycles and beliefs. Pagans believed that seeing a moon gazing hare would bring growth, re-birth, abundance, new beginnings and good fortune.
Peter Close, renowned for his wildlife-inspired sculptures, has a deep appreciation for nature and wildlife. This is evident in his creations. The moon gazing hare sculpture is a testament to his artistic prowess and his ability to capture the grace and elegance of animals.
Made from high quality cold cast bronze by Sculptor Peter Close in his Somerset workshop.
Height 31cm/12in
Weight 5 kg
Made of cold cast bronze
Open Edition