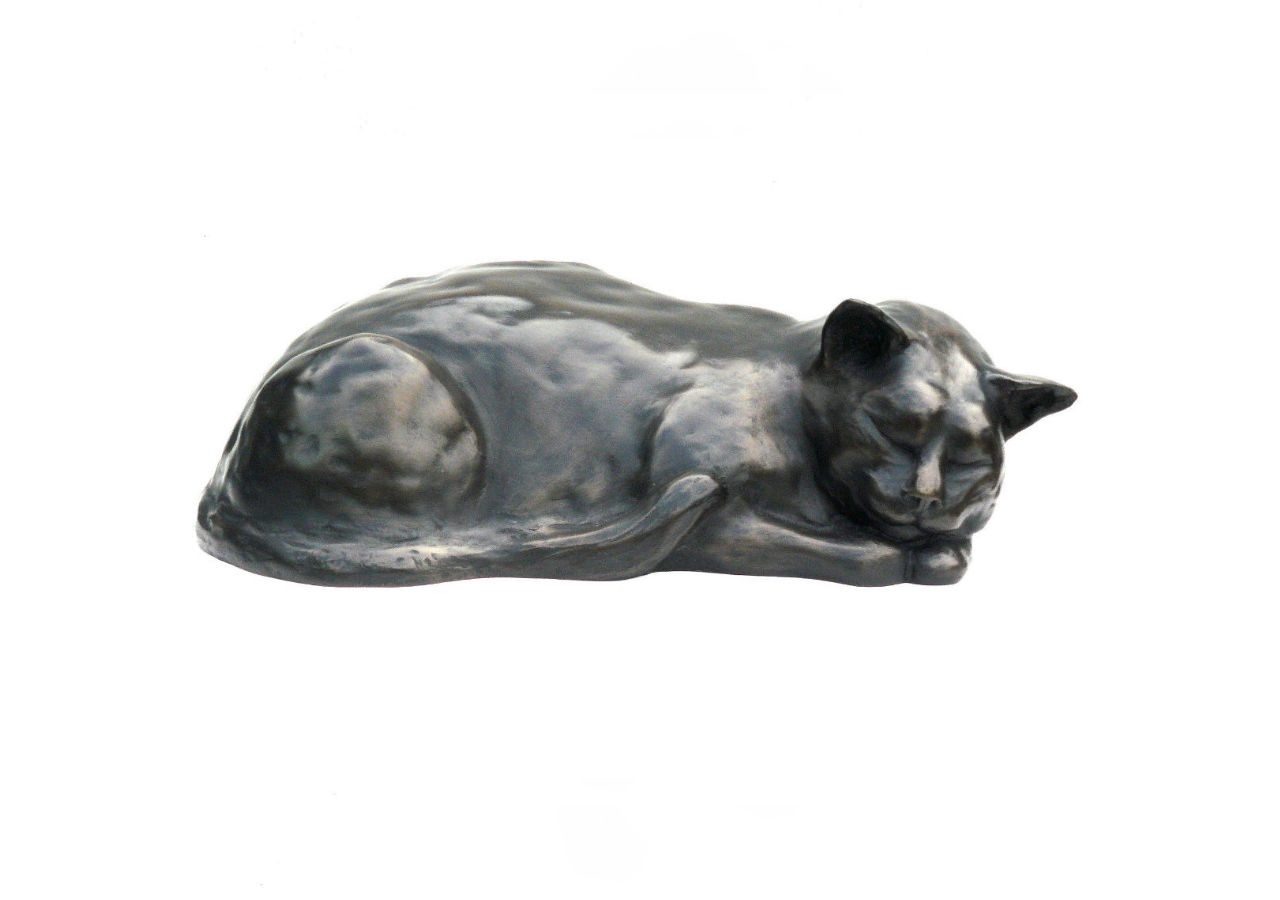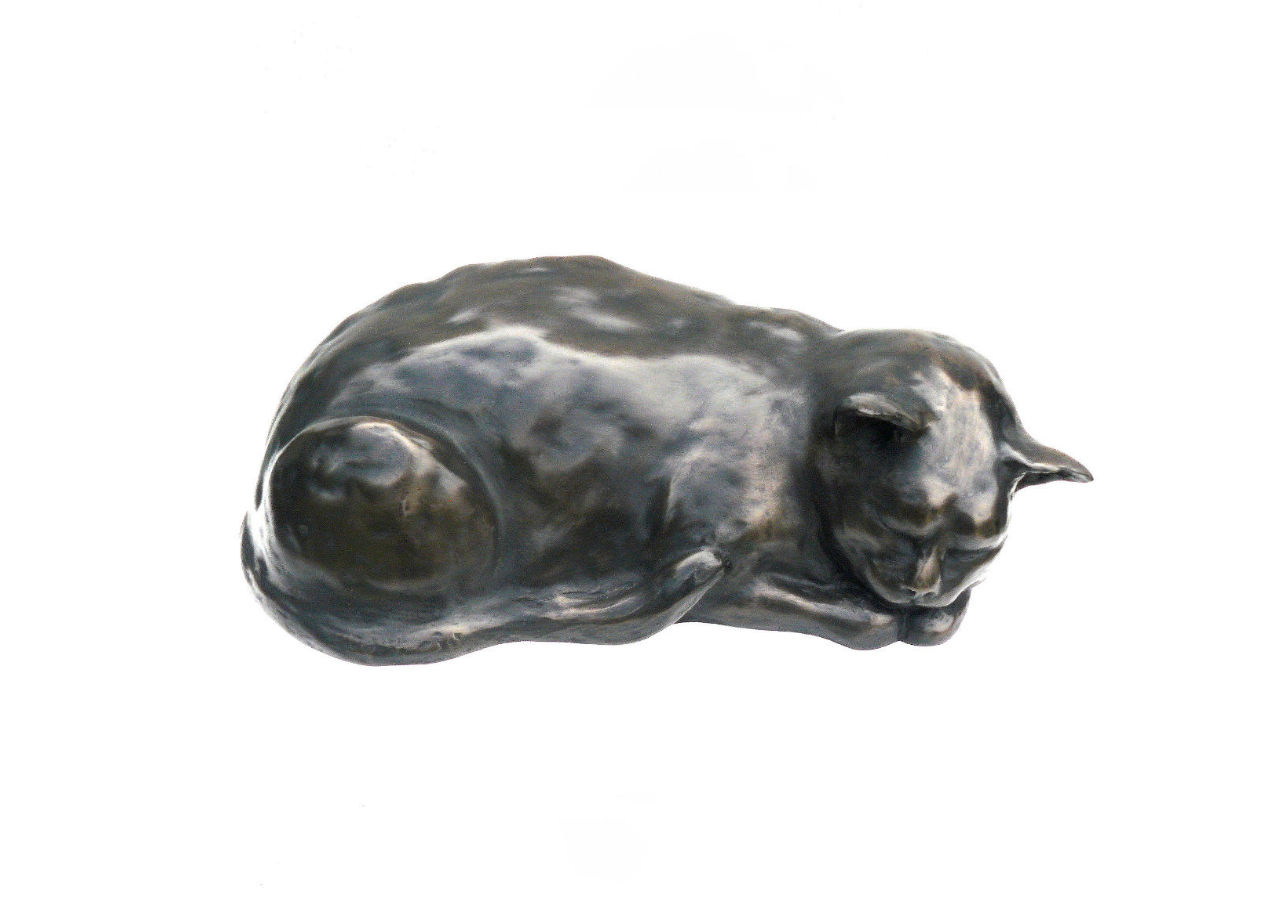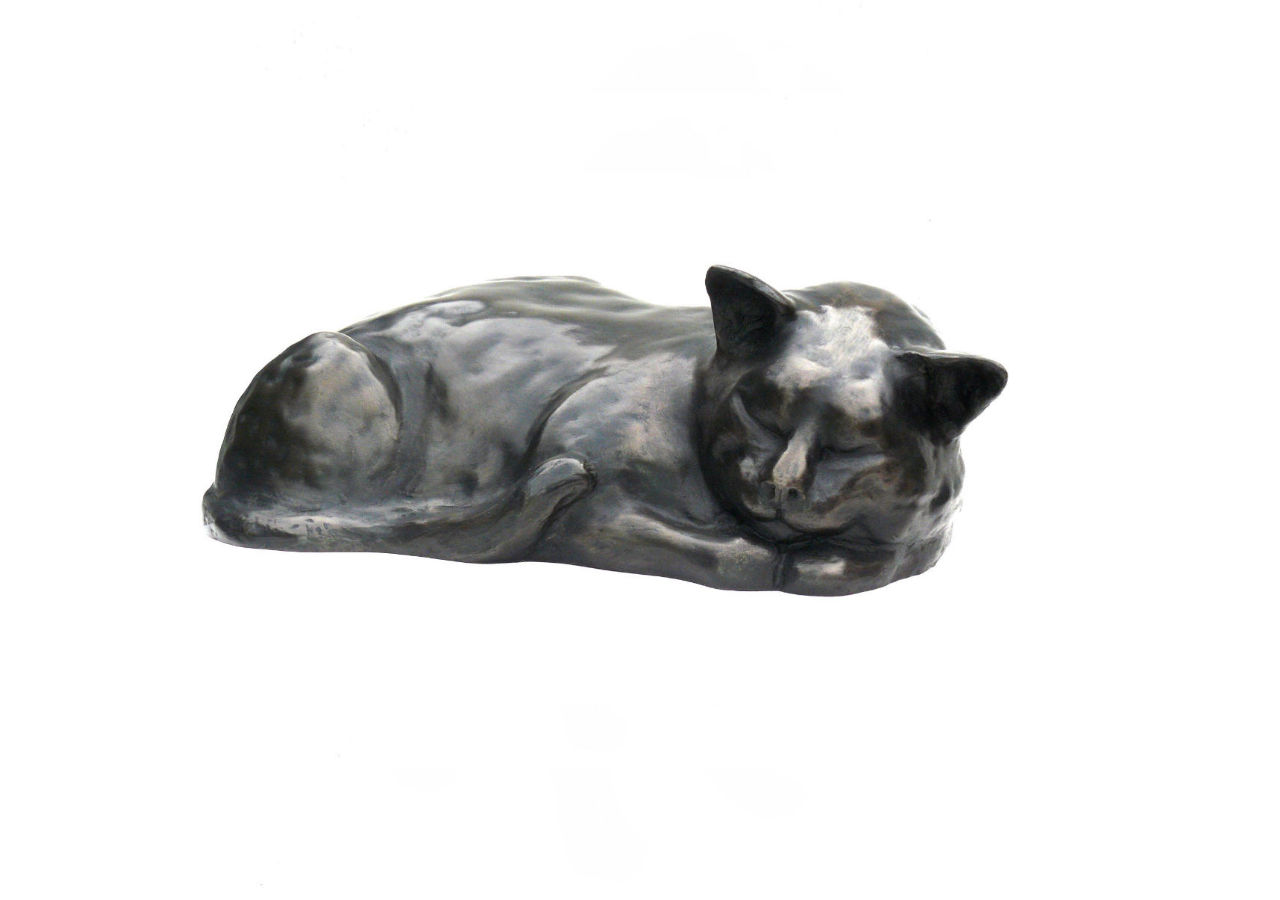 Sleeping Cat Sculpture Catnap
This sleeping cat sculpture Catnap was the first cat sculpture I made. It was inspired by our old cat Winkie asleep on a window ledge.
I was struck by how peaceful and contented he looked and thought how nice it would be to capture that feeling. The sculpture sold very well and spawned a whole series of cats which were even more popular.
Catnap ended up being sidelined in 2005 when most of my output switched from galleries to online sales.
This bronze sleeping cat sculpture Catnap captures a serene and charming moment of a cat in a state of deep sleep. Crafted with attention to detail, this sculpture brings the feline's peacefulness to life in the medium of cold cast bronze
Catnap's facial features are delicately captured, its closed eyes and serene expression suggesting an undisturbed dream-filled rest. Every contour of the sculpture's form is thoughtfully crafted, conveying a sense of comfort and calm.
Catnap sleeping cat sculpture makes a thoughtful and unique gift for cat lovers or art enthusiasts. They convey a sense of care and consideration, and the recipient can enjoy the sculpture for years to come.
There are 75 Catnap numbers left in the edition so I have made the sculpture available again for those keen to complete their collection.
Length 38cm/15in
Weight 6kg
Limited to an edition of 350