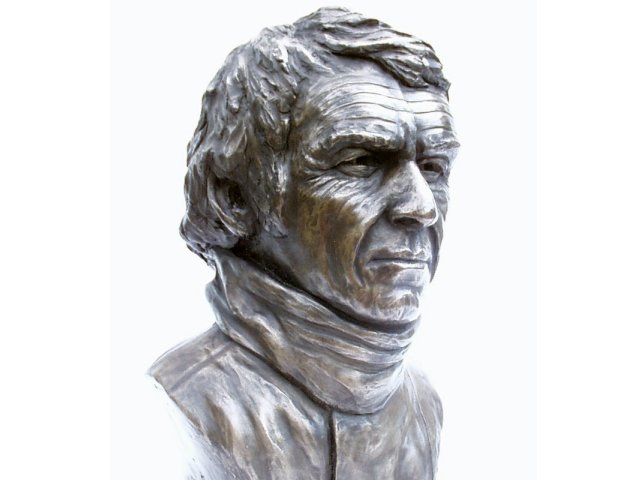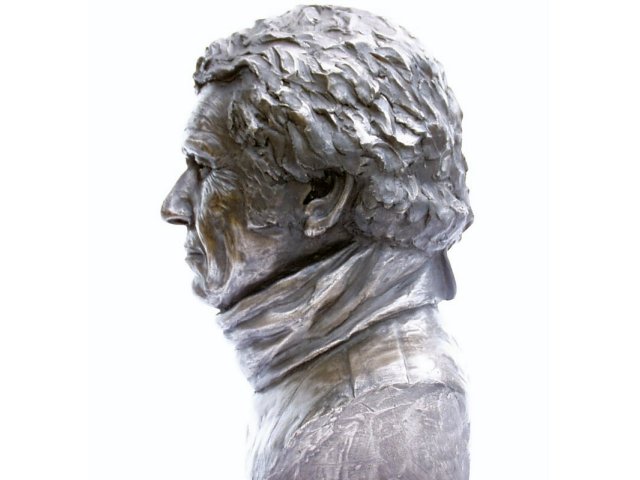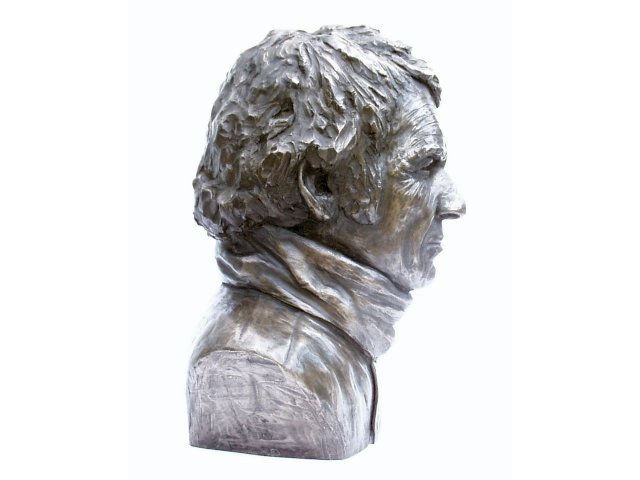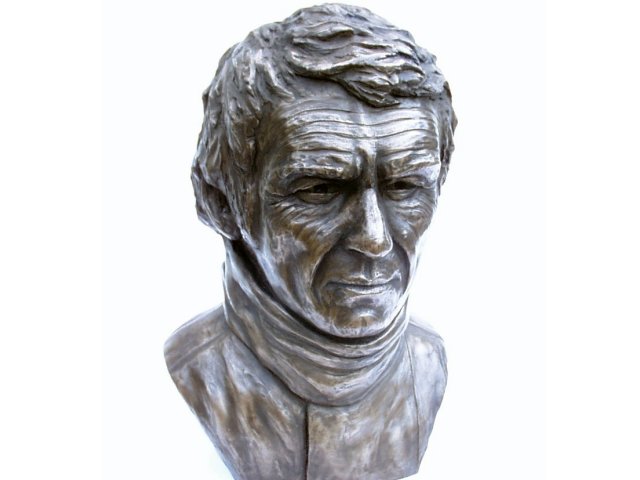 Steve McQueen Bronze Sculpture
Presenting a Stunning Steve McQueen bronze sculpture from the film Le Mans.
Peter Close is a renowned sculptor known for his exceptional talent in capturing the spirit of iconic figures.
Among his notable sculptures is a mesmerising portrayal of Steve McQueen from the film "Le Mans.
Crafted meticulously in cold cast bronze, this sculpture expertly captures McQueen's intensity and charisma as displayed in his role. The bust immortalises the legendary actor's portrayal of the iconic race car driver.
Notably, this sculpture is a remarkable tribute to McQueen's enduring legacy and the exhilarating world of motorsports depicted in the film.
The bronze busts shows McQueen with his character's intense and focused expression, reflecting the determination and concentration required of a racing driver. His piercing eyes are rendered with depth and realism, capturing his signature gaze that conveyed both cool confidence and a hint of vulnerability.
"Le Mans," set at the 1970 24-hour race, realized Steve McQueen's long-held ambition to create the ultimate racing movie.
McQueen plays the part of Michael Delaney, an American driver who returns to the circuit after a near fatal accident the previous year. He must make peace with himself and also the widow of the driver killed in the same accident. The production suffered many problems both financial and creative. John Sturgess the director saw Le Mans as a love story where McQueen wanted it more based on racing.
This Steve McQueen bronze sculpture is entirely hand made by sculptor Peter Close in his studio in Somerset. Undoubtedly this unique piece is a must for any Steve McQueen collector.
Height 26cm/10in
Weight 3 kg
Made of cold cast bronze
Open Edition