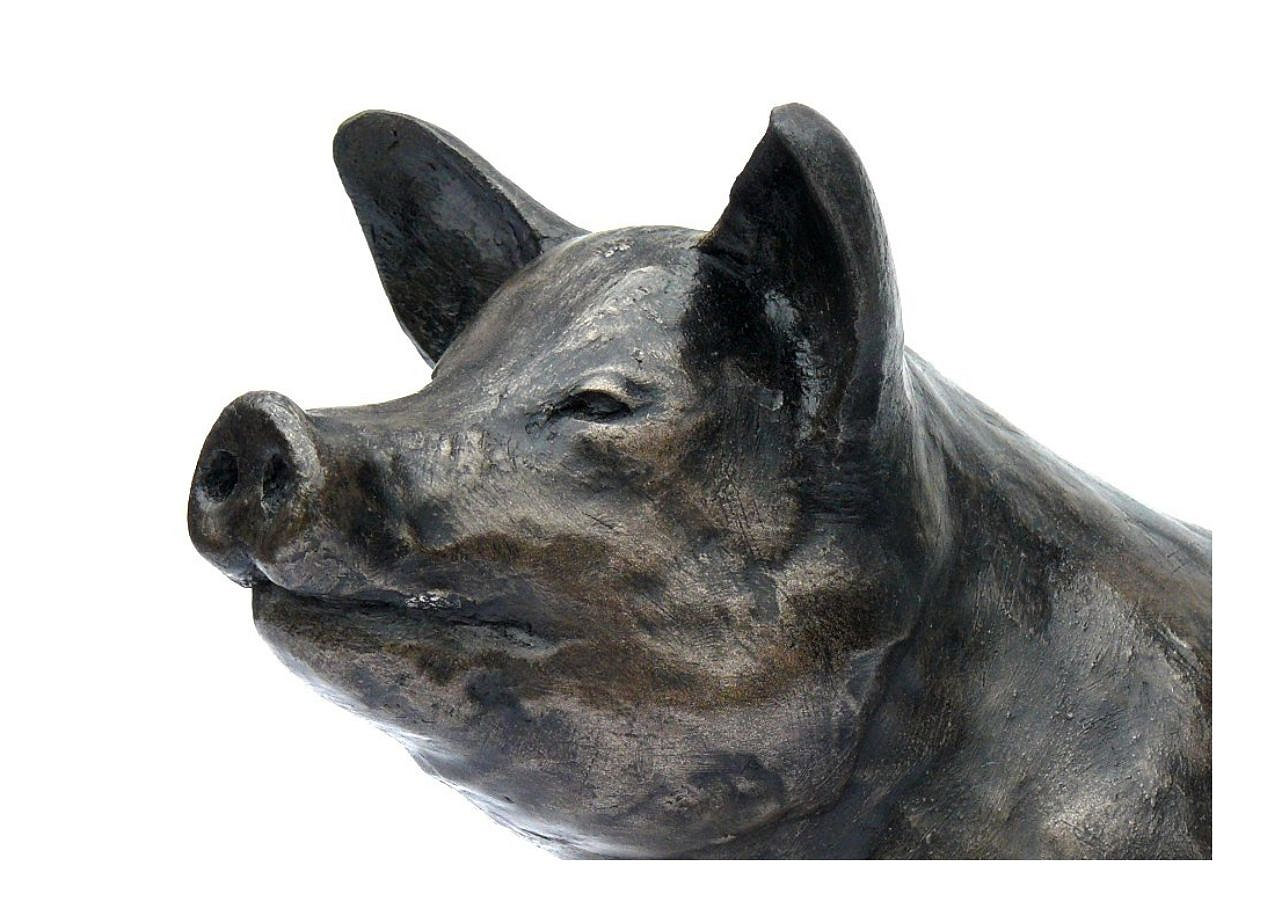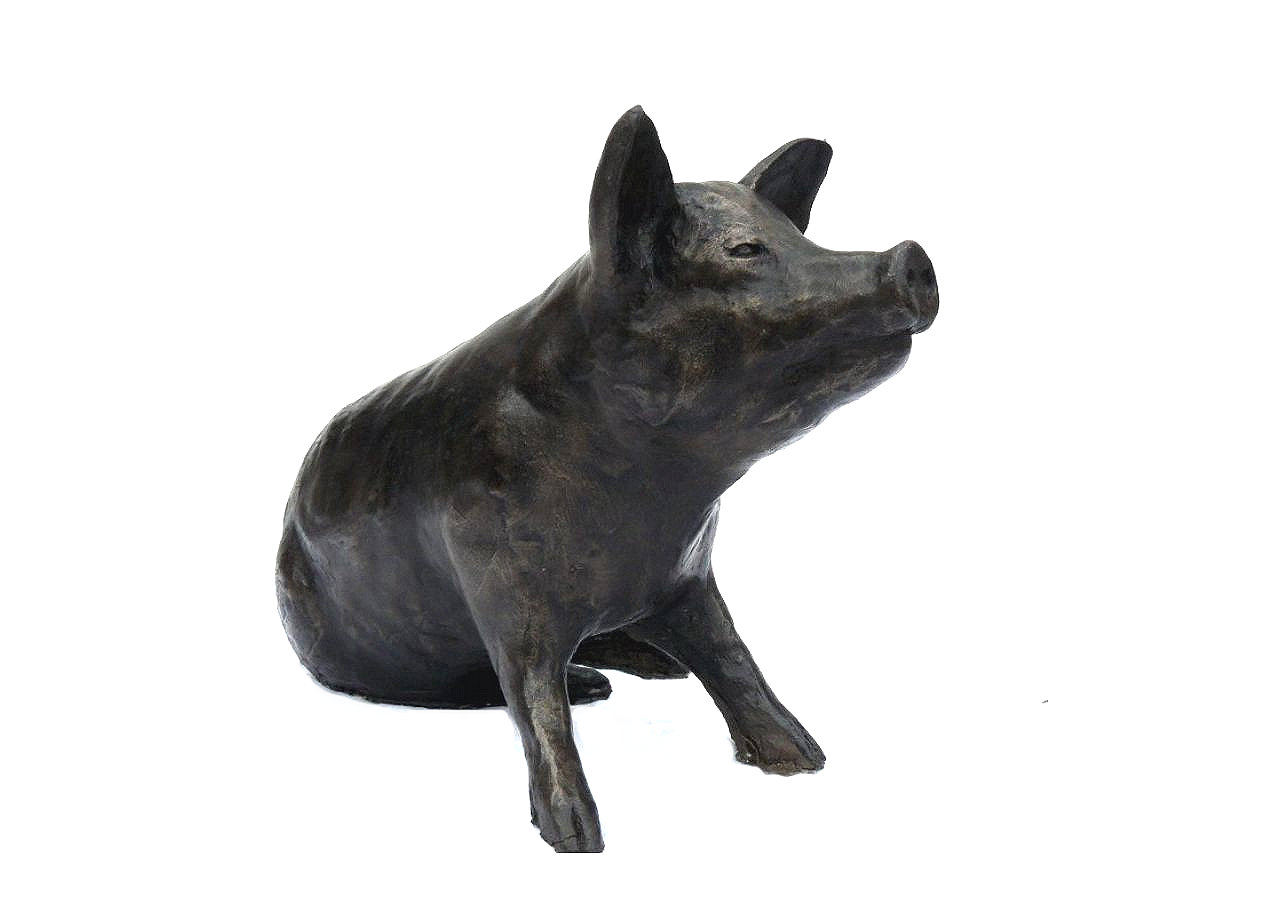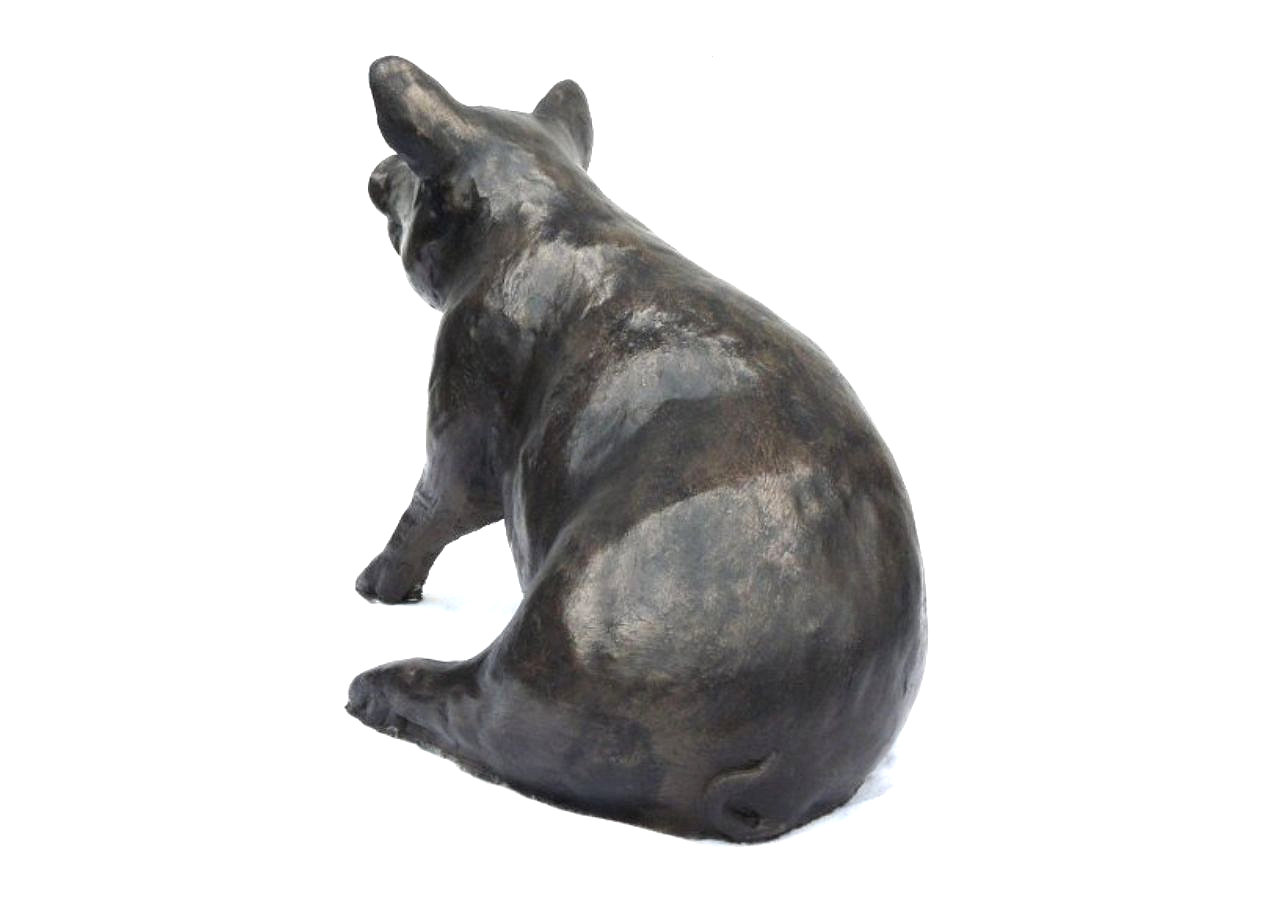 Susie Pig Sculpture
Cold cast bronze pig sculpture 'Susie' by sculptor Peter Close. This lovely pig is cast in the highest quality cold cast bronze and is an open edition.
Susie Bronze Pig
When I was a small boy, around six or seven years old, our walk to school took my Mother, sister and I past a small farmyard where lived a large and friendly pig.
At the time I was strongly influenced by the works of Enid Blyton (come to think of it I still am!) so animals had to be named and this pig became Susie Pig. Susie was a productive sow and often had a litter of piglets for us to admire – which might be the theme for the next sculpture in the series…..
Length 33cm/13in
Height 20cm/8in
Weight 3 kg
Open Edition