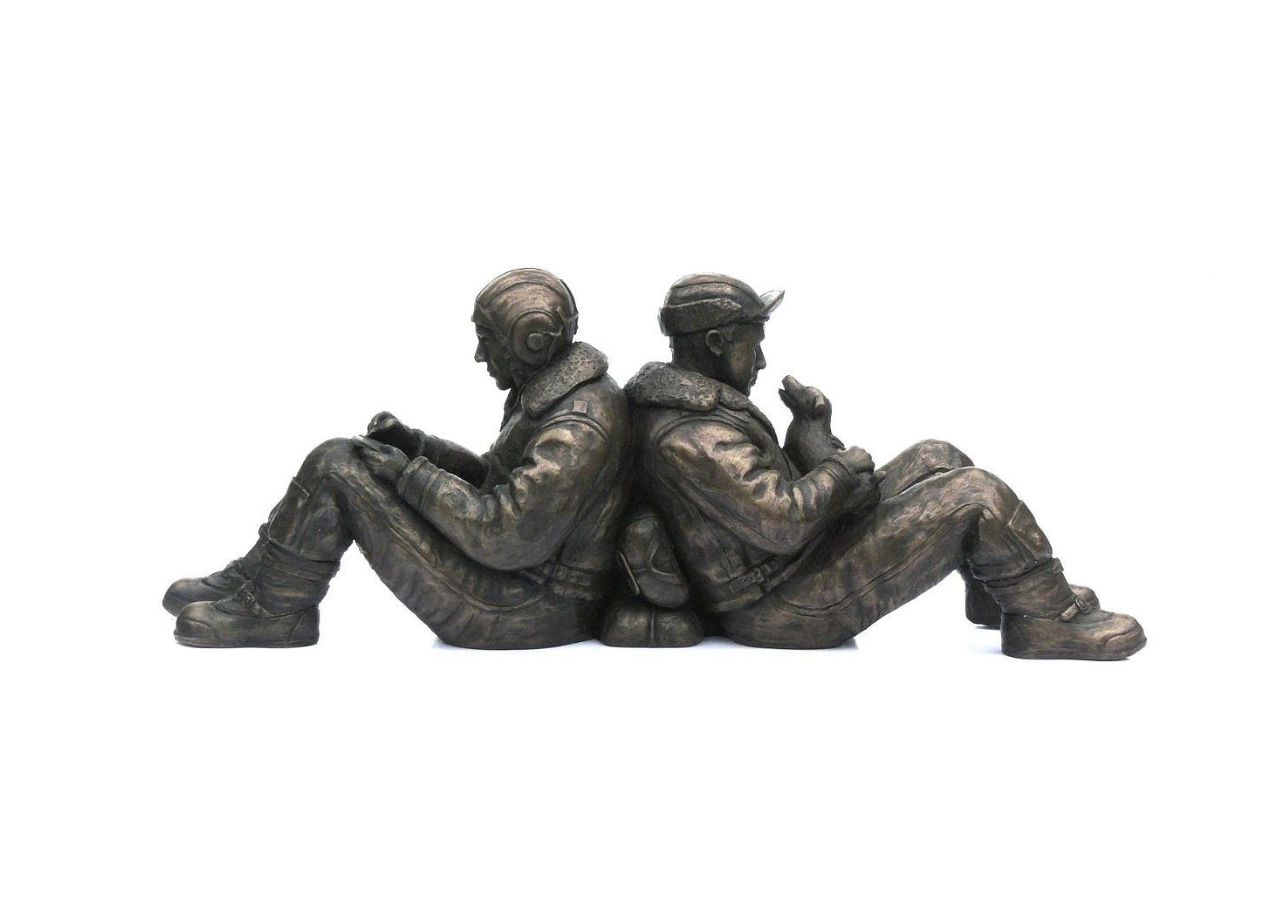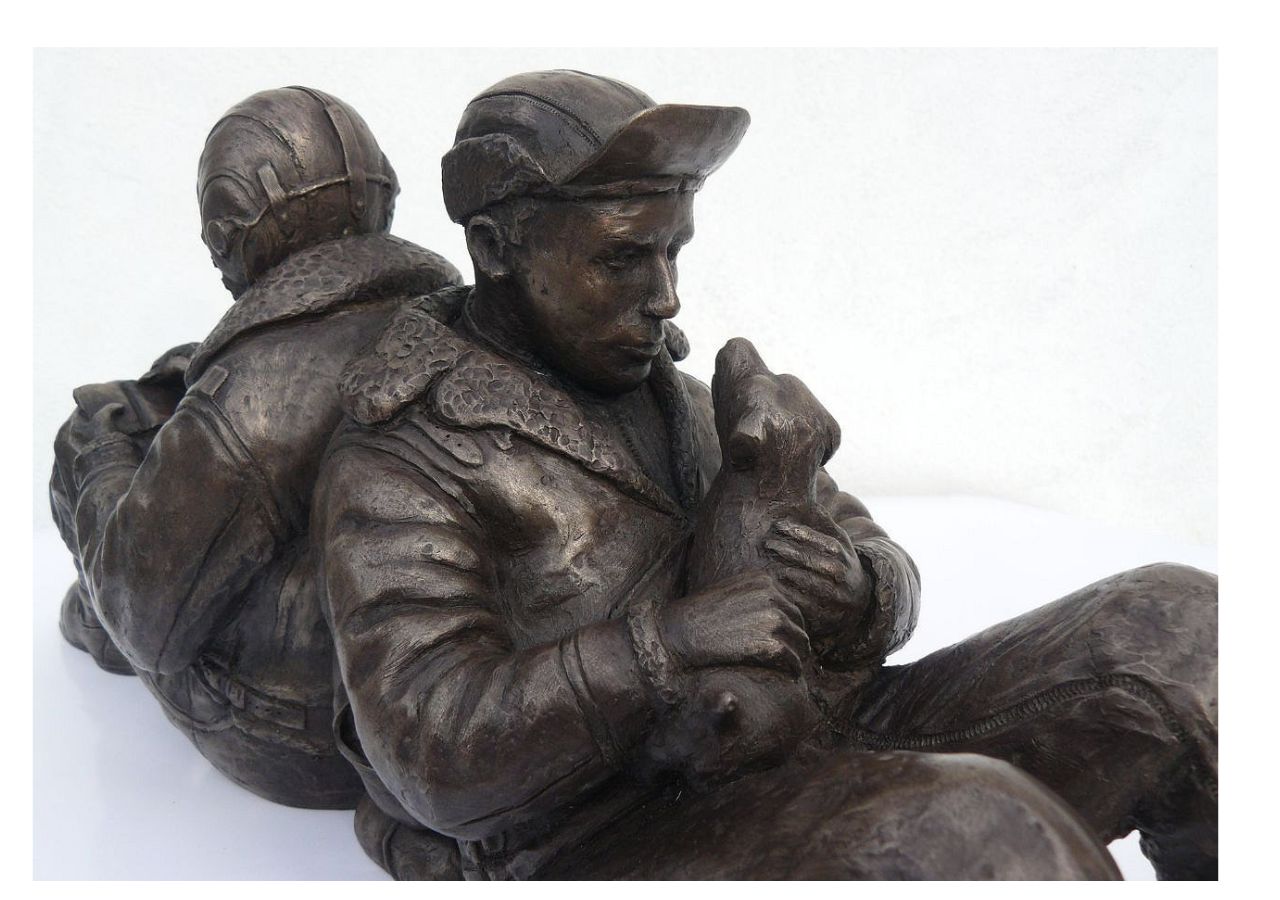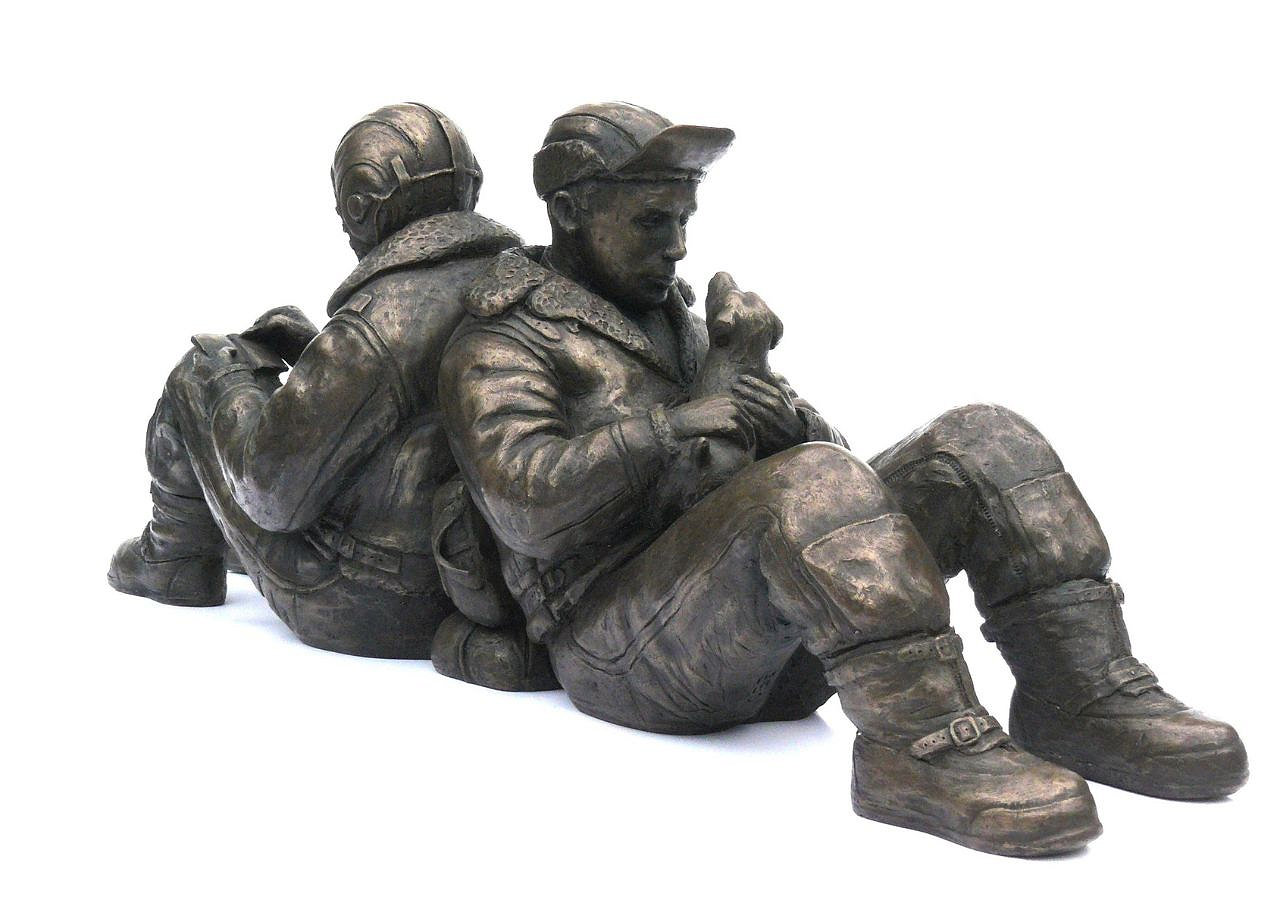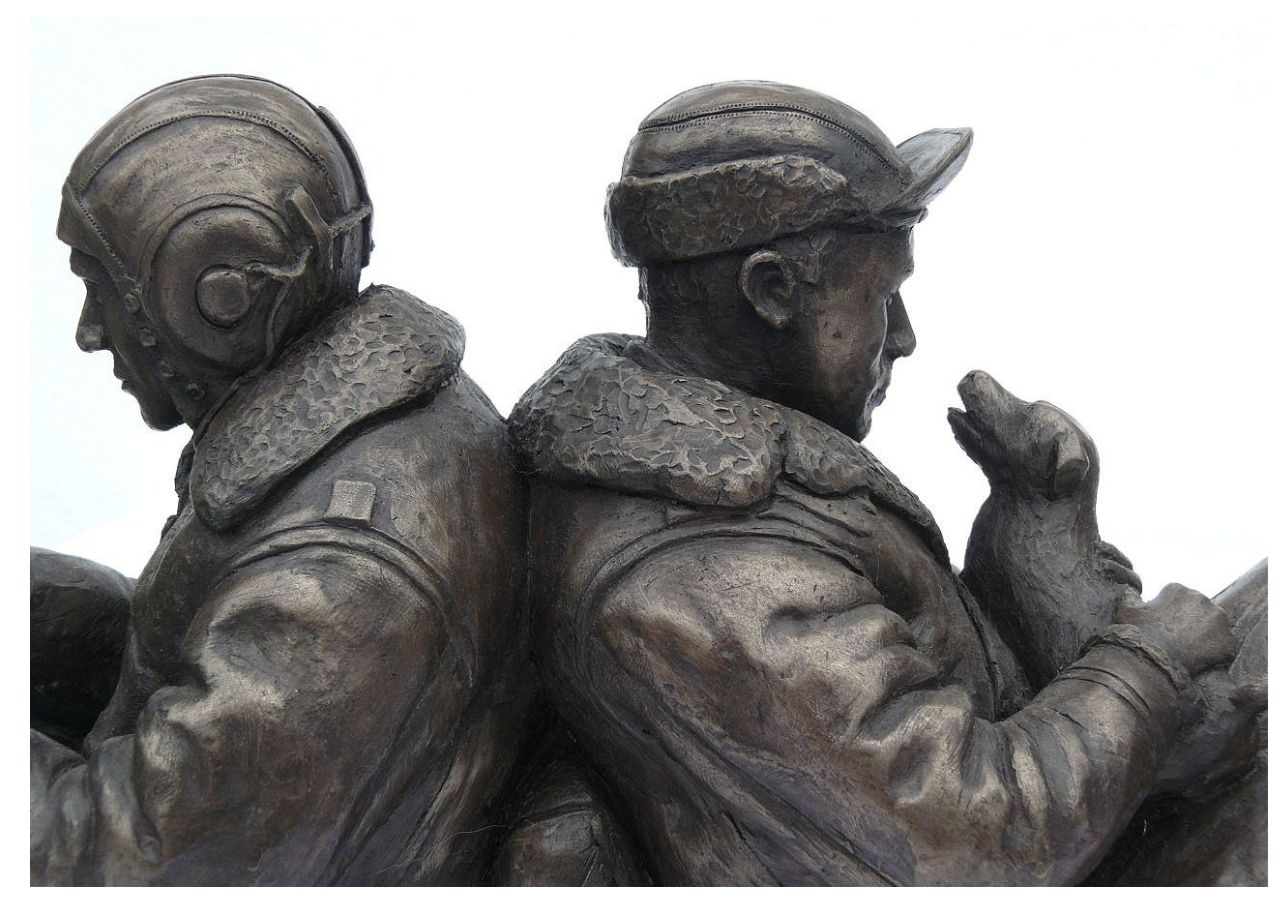 The Waist Gunners B17 Aircrew Bronze Sculpture
In this sculpture Peter has captured a poignant moment as the waist gunners of a B17 Flying Fortress relax on the grass during a delay before take off.
Leaning against their parachutes, one scribbles a few lines in a notebook while the other plays with a scruffy terrier. The men are wearing B3sheepskin jackets, A2 trousers, A-6a boots, a B2 cap and an A11 helmet respectively.
Length 44cm / 17in
Weight 3kg
Made of cold cast bronze
Limited to an edition of 250