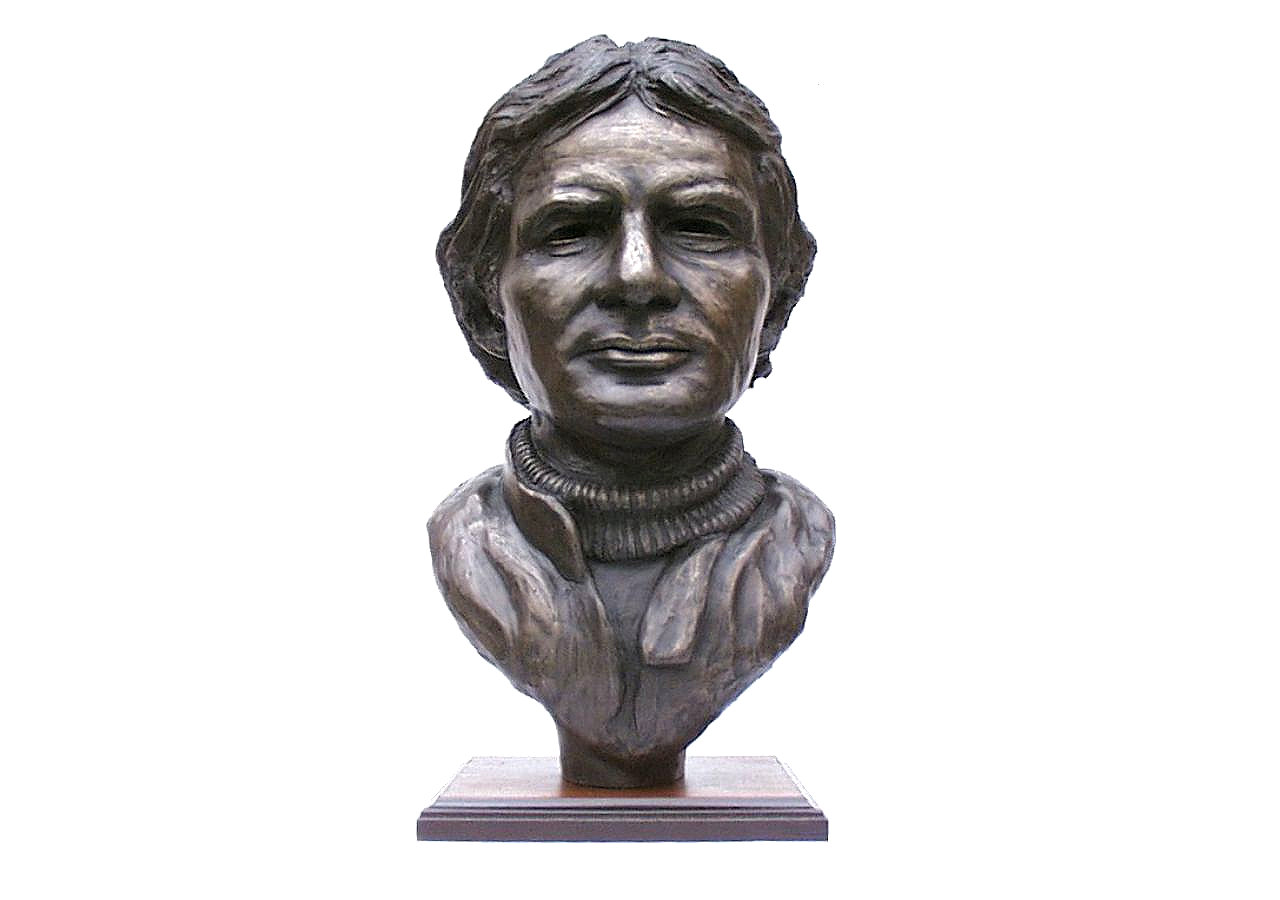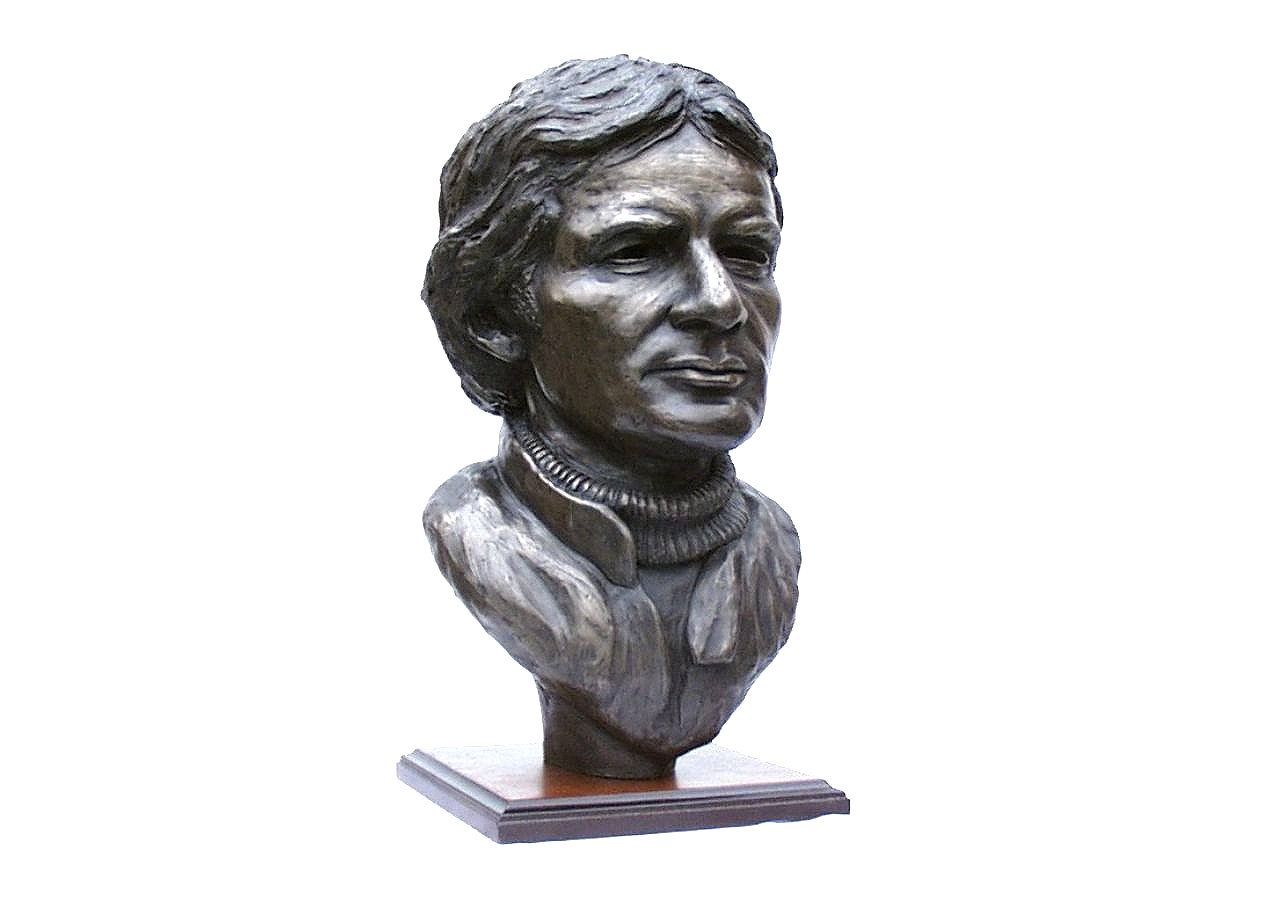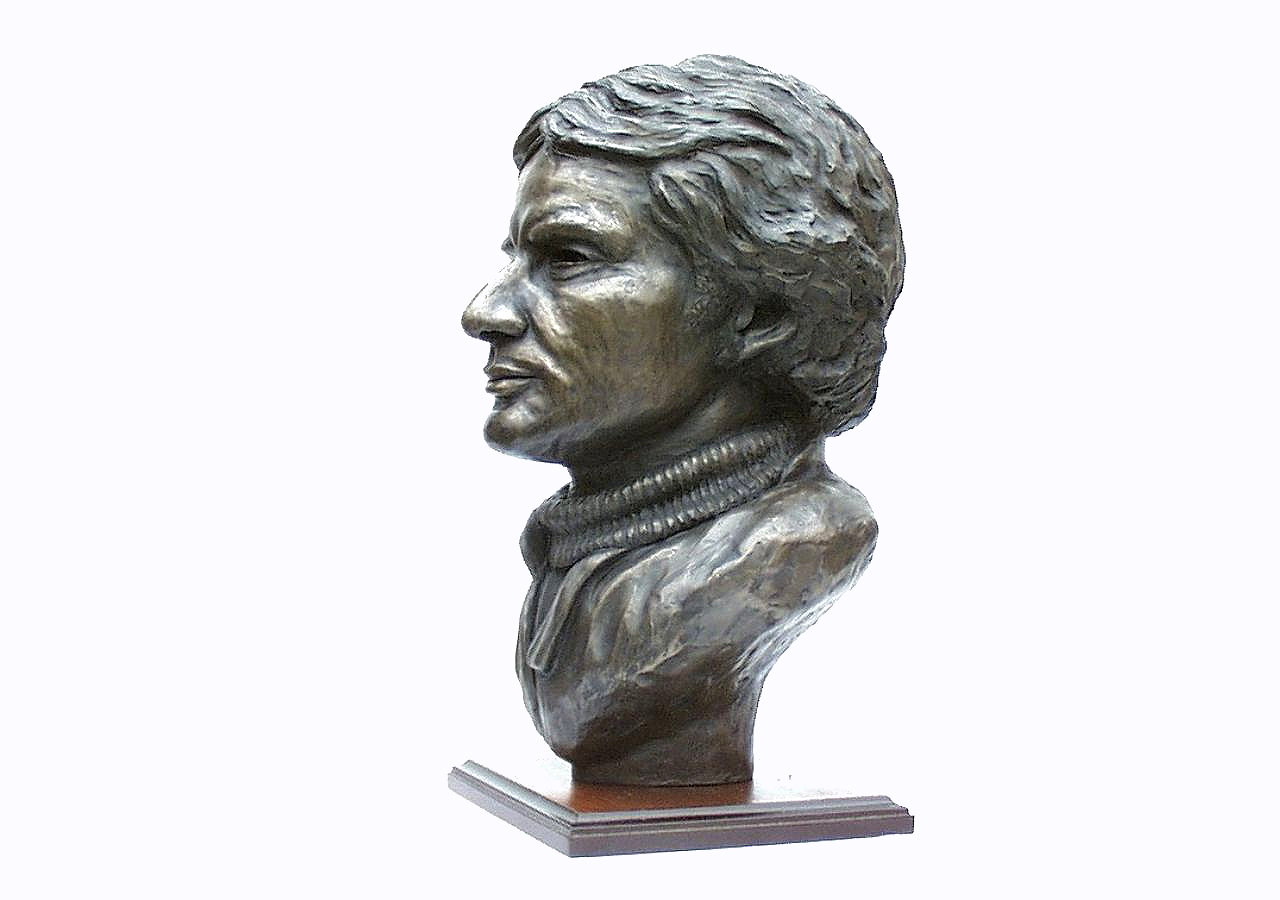 Villeneuve Bronze Bust
A bronze bust of Gilles Villeneuve which captures the essence of the legendary Formula One driver in a timeless and dignified manner.
Crafted with meticulous attention to detail. This Villeneuve bronze bust stands as a tribute to his remarkable career and the passion he brought to the world of motorsport.
The bronze portrait bust showcases Gilles Villeneuve with remarkable accuracy. The sculptor Peter Close has skillfully captured the distinctive features that made him instantly recognizable. His intense, focused gaze is frozen in time, reflecting the determination and courage that defined his racing style.
Nikki Lauda once said he was the craziest devil in formula one and to many Gilles Villeneuve was an accident waiting to happen. The fact that he was a sensitive and lovable character rather than an out-and-out hell-raiser made him such a unique human being. No wonder Enzo Ferrari welcomed him with open arms.  He must have seemed the perfect modern day Nuvolari the old man craved.
I will never forget the incredible wheel-banging battle with Arnoux at Dijon in 1979. It was one of the most exciting duels of all time albeit for second place and a testimony to his almost insane determination. He finished ahead of the Frenchman despite his Ferrari having less power than his rivals Renault. A complex character and a spectacular talent sorely missed.
Height 30cm/12in
Weight 5 kg
Limited to an edition of 650