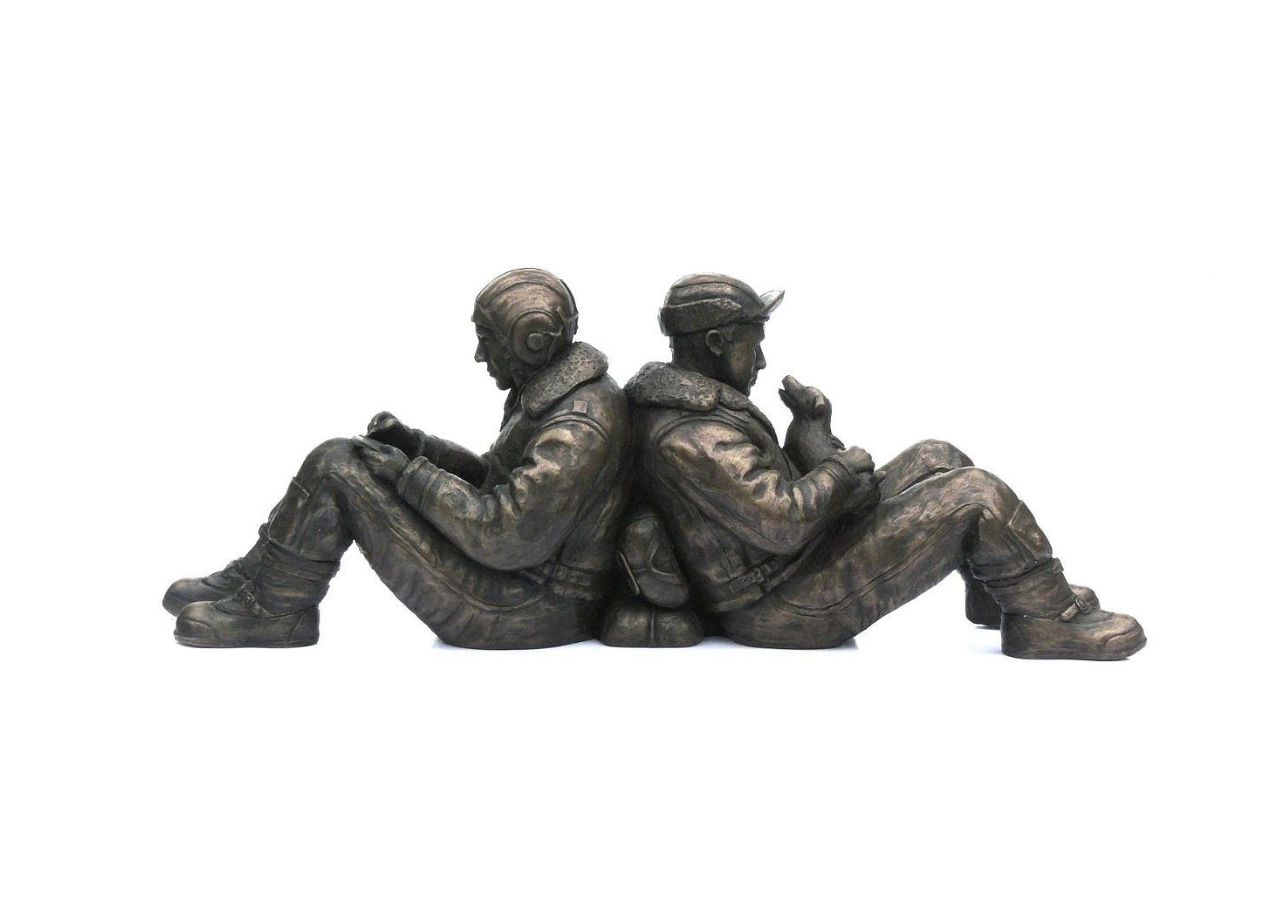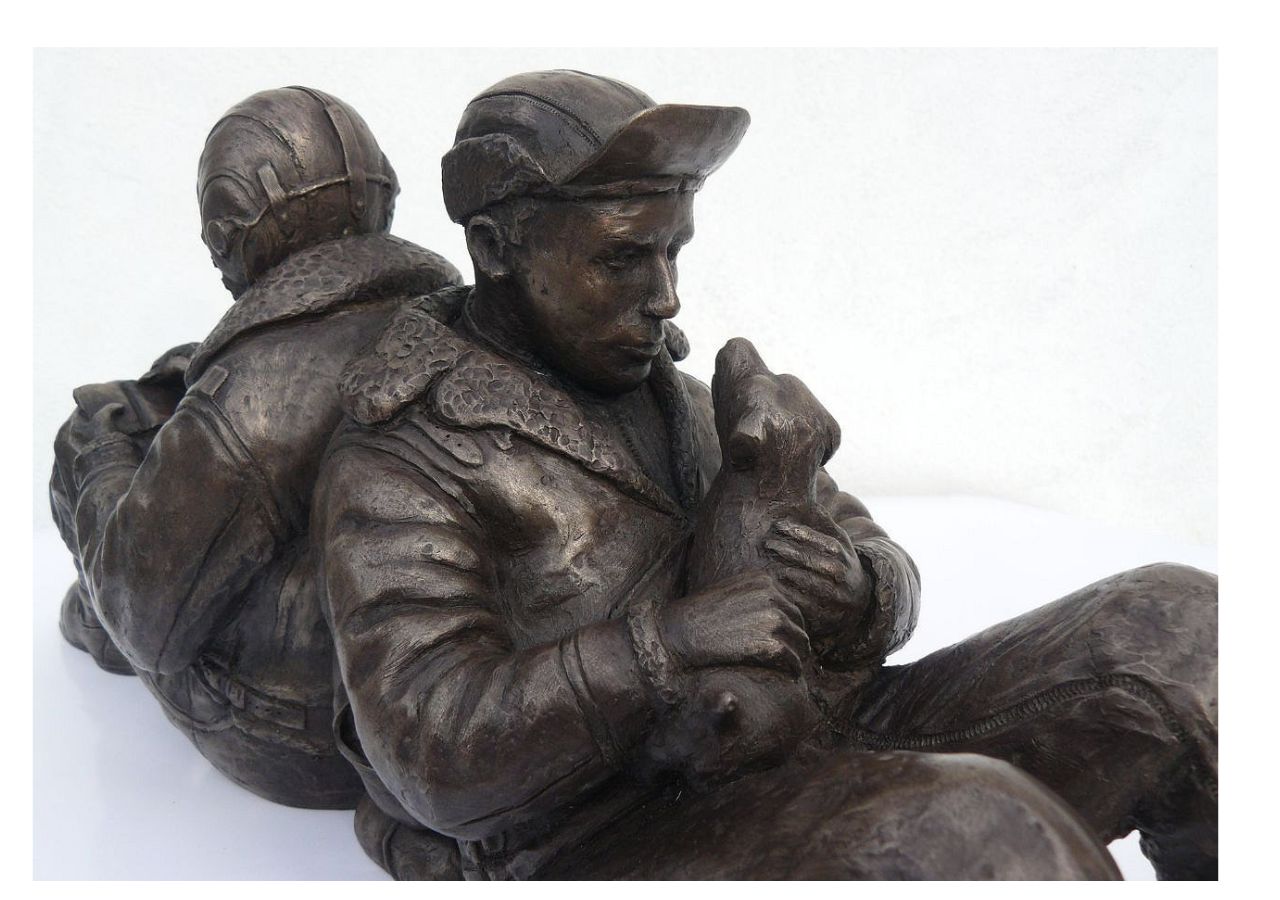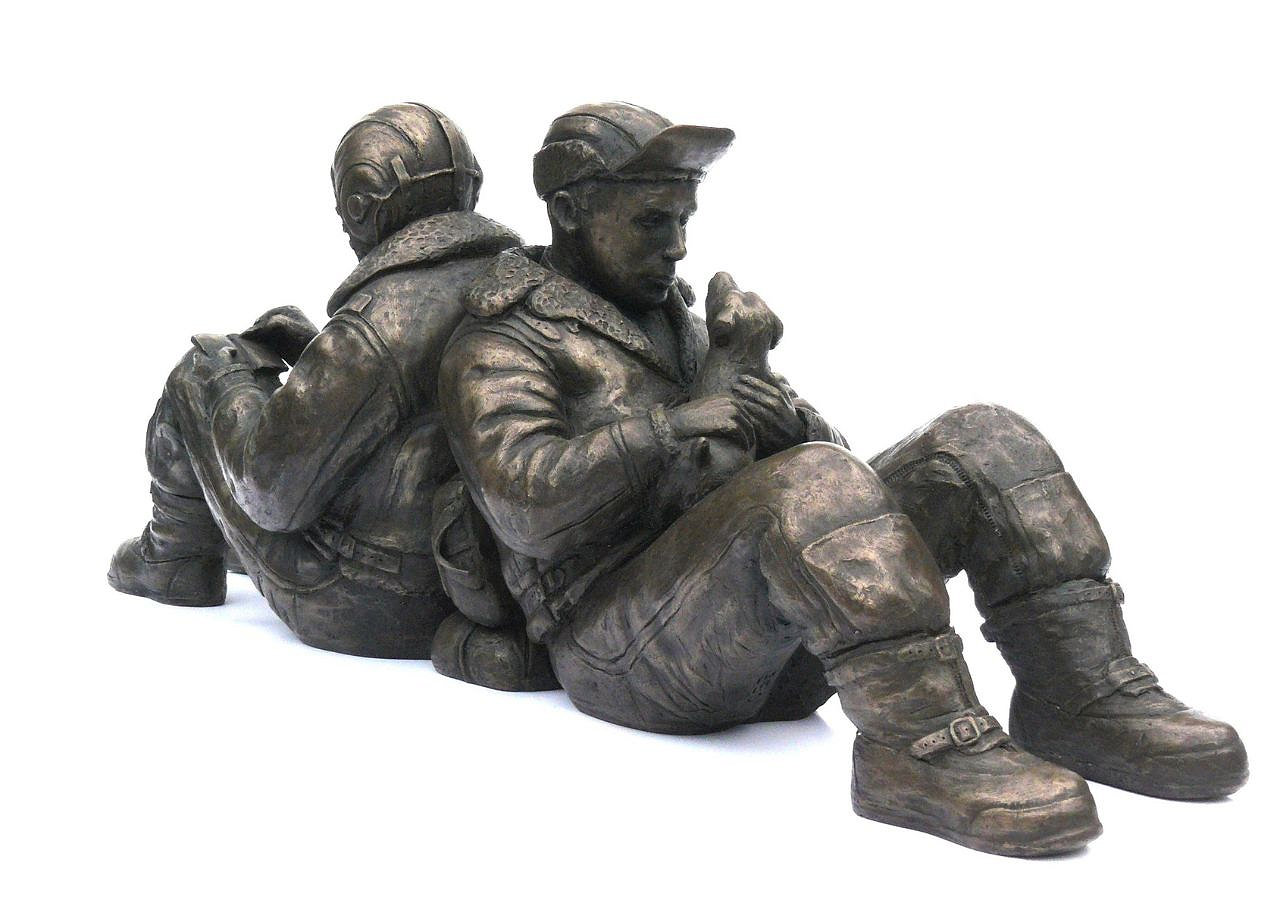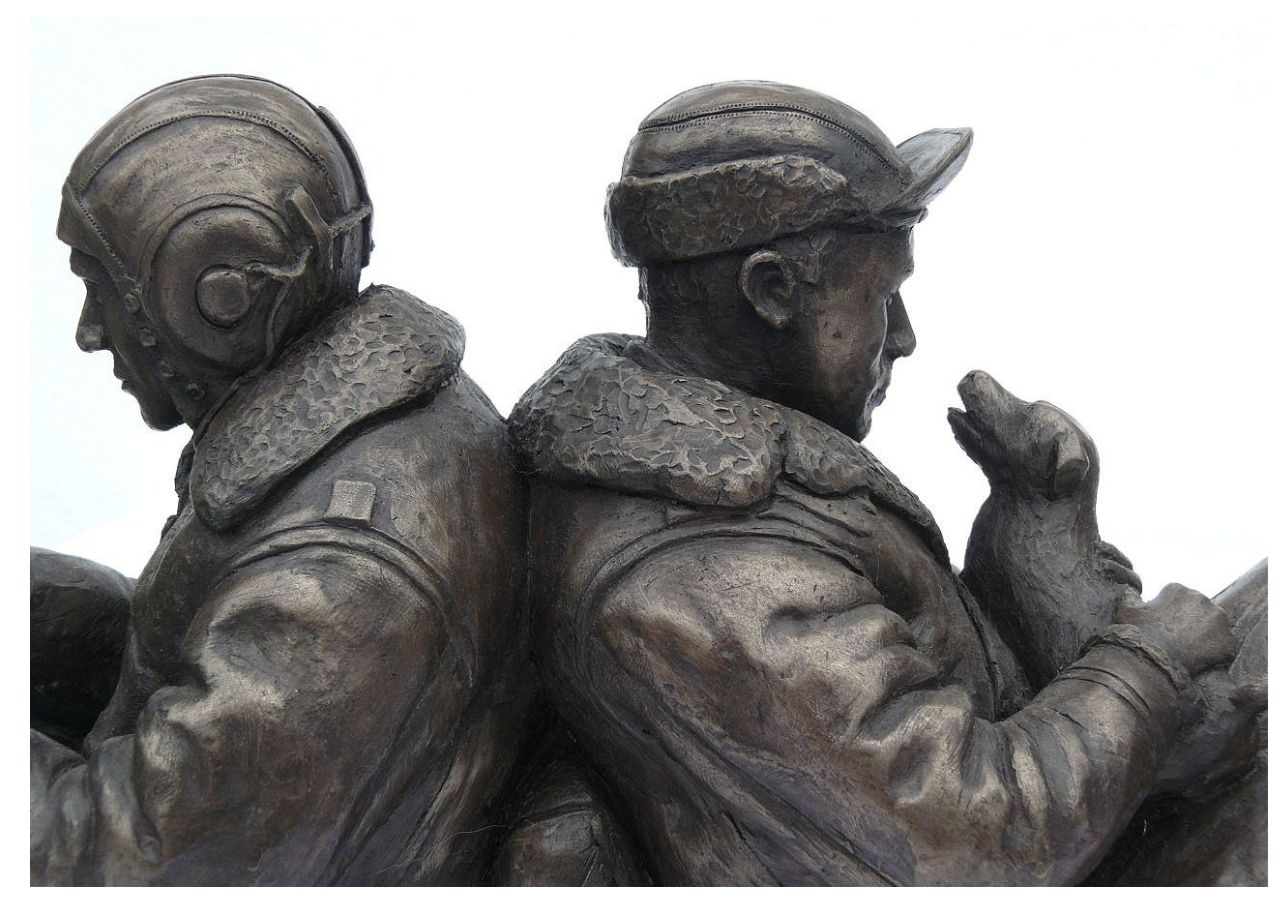 Waist Gunners Aircrew Sculpture
This cold cast bronze waist gunners aircrew sculpture is a magnificent art piece that pays tribute to the brave aircrews of the B17 bombers during World War II.
Crafted with precision and attention to detail, this sculpture captures the essence of the waist gunners. They played a crucial role in defending the bomber aircraft against enemy attacks.
The sculpture captures a poignant moment as the waist gunners of a B17 Flying Fortress relax on the grass during a delay before take off.
Leaning against their parachutes, one scribbles a few lines in a notebook while the other plays with a scruffy terrier. The men are wearing B3sheepskin jackets, A2 trousers, A-6a boots, a B2 cap and an A11 helmet respectively
The cold cast bronze technique adds a touch of authenticity and to the sculpture. This method involves mixing bronze powder with a resin material which results in a finish that closely resembles solid bronze. The intricate details, such as the textured surfaces of the clothing and equipment, are expertly rendered in bronze, enhancing the overall look.
This bronze waist gunners aircrew sculpture is a testament to the artist's skill in capturing historical moments in art. The weight and heft of the sculpture add to its visual impact, making it a substantial and commanding centrepiece for any display.
Length 44cm / 17in
Weight 3kg
Made of cold cast bronze
Limited to an edition of 250